Cybersecurity professionals are in demand and will continue to be in the future. From April 2020 to March 2021, there were 464,420 cybersecurity job openings in the United States, yet the supply of cybersecurity works is very low according to Cyberseek. Forbes reported that almost 80% of IT security leaders lack confidence in their organization's cybersecurity posture.
Cybersecurity jobs are plentiful, but that doesn't mean they are easy to get. Many of these jobs go unfilled because candidates are not qualified for them. Job candidates need proof of solid cybersecurity skills to land these positions. You can obtain these skills by earning at least one of the best cybersecurity certifications out there.
What are the Best Cybersecurity Certifications?
Take a moment to search the internet for "cybersecurity certifications." You'll get over fifteen million results in 0.74 seconds. This can be overwhelming to those seeking the right certification.
In a vast sea of options, you need credible industry sources to help steer you toward only the best cybersecurity certifications. When we say "best," we're referring to cybersecurity certifications cited by the Global Knowledge 2020 Skills and Salary Report as being:
The most widely held certifications by IT pros globally
The top-paying certifications in North America, and/or
The most-pursued certifications by technicians
Read on to find examples of the top cybersecurity certifications on the market today.
CompTIA Security+
Global Knowledge lists CompTIA Security+ in the ten most widely held certifications worldwide. This distinction comes from a survey of technicians across the globe. The survey takes into consideration insights from decision makers, compensation, job ads, career growth and job satisfaction.
The newest version of the CompTIA Security+ certification exam (SY0-601) covers five domains:
Attacks, threats and vulnerabilities
Architecture and design
Implementation
Operations and incident response
Governance, risk and compliance
By passing the CompTIA Security+ exam, IT pros prove their ability to help employers counter cyberattacks. Certification holders are well informed and able to recommend and implement appropriate cybersecurity solutions.
Wondering how much you can make with a CompTIA Security+ certification? It can be tough to pinpoint an exact figure since CompTIA Security+ is usually built upon. What you'll earn with CompTIA Security+ is dependent on what job you eventually step into.
Many different job titles use CompTIA Security+. Just a few examples include systems administrator, security engineer and security consultant.
The job roles covered by CompTIA Security+ are categorized under "network and computer systems administrators" by the U.S. Bureau of Labor Statistics. The median pay in 2020 was $84,810. Technicians in a higher percentile often earn a much higher wage than average.
Learn more about mean salary percentiles and your real earning potential with CompTIA Security+.
CompTIA Security+ lays the foundation for earning other cybersecurity certifications down the road. Examples include those featured along the CompTIA Cybersecurity Specialist Career Pathway, and those listed below.
Certified Information Security Manager (CISM)
The Certified Information Security Manager (CISM) certification is named under Global Knowledge's top paying, most popular and most pursued categories. That's why it's one of the best cybersecurity certifications an IT pro can earn.
ISACA's CISM, which pays an average of $142,585*, is an advanced certification. Those with this designation have the knowledge to build and maintain an enterprise information security (infosec) program.
The CISM certification isn't for everyone. It is meant for information security managers or prospective managers. It is also suitable for IT consultants who support infosec program management.
Wondering what's on the CISM certification exam? It covers:
Information risk management and compliance
Information security management
Information security incident management
Information security program development and management
You must have five years of experience in the infosec field to qualify for the CISM certification exam. Three of those years must be in infosec management.
CISM is one of the best cybersecurity certifications, but it isn't right for beginners. The same can be said of the Certified in Risk and Information Systems Control (CRISC) certification.
Certified in Risk and Information Systems Control (CRISC)
The CRISC designation is one of Global Knowledge's most pursued and highest-paying cybersecurity certifications. This puts it in our best cybersecurity certifications category.
CRISC helps candidates gain a deep understanding of the impact of IT risks for individual organizations. The certification ensures technicians can conduct thorough risk assessments. Certification holders can expertly evaluate IT risks and design information systems controls. This designation results in an average salary of $141,172* per year.
As noted in the SPOTO blog, CRISC is targeted at technicians who work with IT risk management at the enterprise level. Usually, those who pursue CRISC are business analysts, chief information officers (CIOs)/chief information security officers (CISOs), project managers and other IT pros. These individuals should have experience working in risk management, control, compliance and assurance activities.
The CRISC certification exam covers:
IT risk identification
IT risk assessment
Risk and response mitigation
Risk and control monitoring and reporting
To sit for the certification exam, you must have at least three years of experience in information security program management. The experience needed for CRISC should be obtained within a decade prior to exam application. Candidates can also get the necessary experience within five years of passing the exam.

Certified Information Systems Security Professional (CISSP)
The (ISC)2 Certified Information Systems Security Professional (CISSP) certification is a great choice for security analysts. It is currently one of the most pursued and highest-paying cybersecurity certifications, according to Global Knowledge. The certification yields $138,647* per year.
The CISSP certification exam consists of 250 questions in several different areas, such as:
Access control systems and methodology
Business continuity planning and disaster recovery planning
Physical security
Operations
Management practices
Networking security
Security architecture application and systems development
Ethics, law, security, telecommunications, cryptography and investigation are also covered on the exam.
Candidates for the CISSP exam need at least five years of paid work experience as a security analyst. They must have worked in at least two of the eight domains covered in the exam. As explained in 10 Popular Cybersecurity Certifications, candidates with a four-year degree in computer science can trim off one year of the work requirement.
In addition to a degree, paid internships and part-time work can help satisfy the work requirement for CISSP candidates. These concessions can make getting this advanced certification a little less daunting.
Do you have your sights set on being a chief information security officer or security systems administrator? If so, CISSP might be the best cybersecurity certification for you.
Certified Information Systems Auditor (CISA)
CISA is another one of Global Knowledge's top-paying cybersecurity certifications. It is tied to a $128,086* yearly salary. Additionally, it falls under the most popular list, just like CompTIA Security+.
The CISA exam confirms expertise for technicians that audit IT and business systems. It enables candidates to stop fraud and non-compliance. Certification holders are also able to analyze audit findings and report them to the affected organization.
The CISA certification exam covers five domains:
Information system auditing process
Protection of information assets
IT governance and management
Information systems operations and business resilience
Information systems, acquisition, development and implementation
While challenging to earn, CISA is a game changer for technicians who want to level up their auditing and security skills. "Top salaries and an above average projected job growth rate make obtaining a CISA designation readily justifiable for many IT professionals," according to Systems Auditor (CISA).

CISA candidates should have at least five years of experience in an IS/IT audit, security, control or assurance role.
Other Cybersecurity Certifications to Consider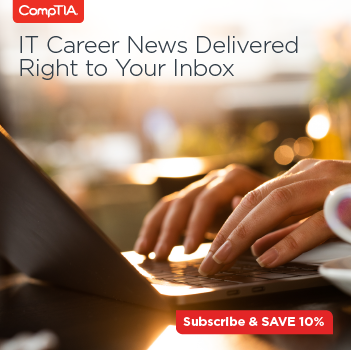 There are many more cybersecurity certifications available. Some, such as Computer Hacking Forensic Investigator certification (CHFI), enable you to work in ethical hacking. Other designations prepare you to specialize in cloud computing, and others in IoT, offensive security or network security.
There are also cybersecurity certifications that equip you to work with specific systems, such as Linux. GIAC Security Essentials certification (GSEC) is a great example of a cybersecurity certification that provides technicians with Linux skills.
A lot of niche areas exist within cybersecurity. Different IT certifications address these specializations and help candidates gain expertise in them. For example:
CompTIA Cybersecurity Analyst (CySA+) enables IT pros to work in security analysis. It offers new techniques for dealing with threats inside and outside of the Security Operations Center (SOC).
CompTIA PenTest+ helps IT pros master penetration testing, as well as gain vulnerability assessment and management skills. The newest version of the certification launches October 2021. Like CompTIA PenTest+, GIAC Penetration Tester certification (GPEN) is a vendor-neutral designation that prepares you to conduct effective penetration testing.
CompTIA Advanced Security Practitioner (CASP+) helps advanced technical professionals stay in tech and out of management. It gives them the skills they need to implement impactful solutions within set cybersecurity policies and frameworks. The newest version of the certification exam (CAS-004) will launch August, 2021, but you can take the beta exam now.
The Cisco Certified CCNA and CCNP certifications would also be valuable vendor-specific additions to any cybersecurity professional's resume. They give IT pros knowledge of Cisco hardware, which can help technicians better secure Cisco systems.
Want to know what the most popular roles are in the cybersecurity field? Check out the top 9 jobs in cybersecurity.
Which Cybersecurity Certification Should I Get First?
Choosing your first cybersecurity certification can feel overwhelming. That's why it's best to go with a vendor-neutral, entry-level certification like CompTIA Security+.
As of mid-2019, at least half a million information technology pros had earned CompTIA Security+. There are several reasons for the certification's popularity:
It is respected both industry wide and globally. Employers know who CompTIA is. Because of this, CompTIA Security+ will add weight to your resume and give you immediate credibility with employers.
It is an entry-level cybersecurity certification. This makes it perfect for beginners without prior IT or work experience.
There are no prerequisites required for CompTIA Security+. That's why it is an ideal first cybersecurity certification to earn.
It is vendor neutral. Vendor-neutral certifications apply to any type of equipment. They provide foundational skills technicians need to successfully earn vendor-specific cybersecurity certifications in the future. These designations give IT pros the diverse skill set employers want to see.
Infosec called CompTIA Security+ "one of the best options for professionals wishing to start a career in information security." With a vendor-neutral certification such as CompTIA Security+, technicians are prepared to successfully handle a variety of cybersecurity issues.
CompTIA Security+ is an entry-level cybersecurity certification, but that doesn't mean it's lightweight. It is chosen by more corporations and defense organizations than any other certification for validating baseline security skills and fulfilling the U.S. Department of Defense (DoD) 8570 compliance.
Want to learn more? Check out Cybersecurity Training for Beginners: How to Train for CompTIA Security+.
Advance Your IT Career with CompTIA Cybersecurity Certifications
According to the U.S. Bureau of Labor Statistics, the expected growth rate for information security analysts is 31% by 2029.
To take advantage of opportunities in cybersecurity, you'll need the best cybersecurity certifications or certification programs you can get. Start with CompTIA Security+. Once you have this certification, consider other vendor-neutral designations along the CompTIA Cybersecurity Specialist Career Pathway:
Ready to jump into prepping for your CompTIA Security+ certification exam? We've got you! CompTIA offers training tools such as:
Study guides
Virtual labs
Live online training courses
On-demand online training
Exam prep
These training tools are available not just for CompTIA Security+, but for most of CompTIA's certifications, including CompTIA CySA+, CompTIA PenTest+ and the forthcoming version of CASP+ (CAS-004).
Resources like these can help you prepare for and pass any CompTIA certification exam you choose. CompTIA will also help you take and pay for your certification. We'll even help you find a job once you've earned CompTIA Security+ or other CompTIA cybersecurity certifications.
Find out how we can set you up for success! Read + Means IT Careers: How CompTIA Can Help You.
Whether you're looking to start a cybersecurity career or advance your skills, CompTIA has a certification for you. Read more to determine which certification is right for you, and then download the exam objectives to begin studying.
*Salary figure cited by the Global Knowledge 2020 IT Skills and Salary Report.