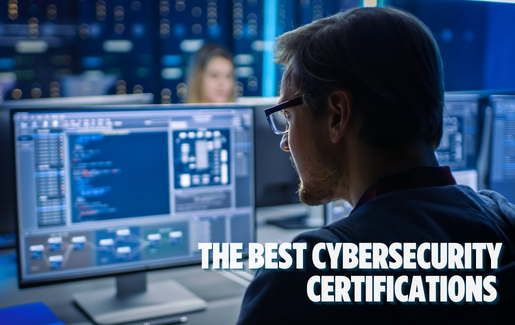 Over the past few years, world events like the pandemic, elections and civil unrest have led to an increase in cybersecurity incidents, and organizations need help. This has put cybersecurity professionals in high demand.
In fact, between October 2021 and September 2022 there were more than 769,736 cybersecurity job postings in the United States, according to CyberSeek.org. Per the U.S. Bureau of Labor Statistics (BLS), the cybersecurity job market will likely grow 35% between 2021 and 2031. This growth rate is considered to be much faster than average by the BLS.
Cybersecurity jobs are plentiful, but that doesn't mean they are easy to get. Many of these jobs go unfilled because candidates are not qualified for them. Job candidates need proof of solid cybersecurity skills to land these positions. You can obtain these skills by earning at least one of the best cybersecurity certifications for 2023.
What Are the Best Cybersecurity Certifications?
When you search the internet for "best cybersecurity certifications for 2023," you'll get more than 9 million results in about a second. This can feel overwhelming to those seeking the right certification.
In the vast sea of options, you need credible industry sources to help steer you toward the best one. When we say "best," we're referring to cybersecurity certifications the Skillsoft 2022 Skills and Salary Report cited as being:
The most widely held certifications by IT pros globally
The top-paying certifications in North America, and/or
The most-pursued certifications by technicians
Read on to find examples of the top cybersecurity certifications on the market today.
CompTIA Security+
According to Skillsoft, CompTIA Security+ is one of the most widely held certifications worldwide.
By passing the CompTIA Security+ exam, IT pros prove their ability to help employers counter cyberattacks. Many different job titles use CompTIA Security+. Just a few examples include systems administrator, security engineer and security consultant. The job roles covered by CompTIA Security+ are categorized by the BLS under "network and computer systems administrators." The mean annual wage for these roles is $97,430. CompTIA Security+ lays the foundation for earning other cybersecurity certifications down the road.
Certified Information Security Manager (CISM)
The Certified Information Security Manager (CISM) certification appears on the Skillsoft top-paying, most-popular and most-pursued certification lists. ISACA's CISM, which pays an average of $158,590*, is an advanced certification.
The CISM certification is meant for IT pros with five years of experience in infosec, such as information security managers, prospective managers or IT security consultants who have the knowledge to build and maintain an enterprise information security (infosec) program.
Certified in Risk and Information Systems Control (CRISC)
CRISC is one of Global Knowledge's most-pursued and highest-paying cybersecurity certifications, at an average annual salary of $167,145*. It helps candidates gain a deep understanding of the impact of IT risks for individual organizations.
CRISC is designed for technicians with at least three years of information security program management experience at the enterprise level, such as business analysts, CIOs, CISOs, project managers and other IT pros. These individuals should have experience working in risk management, control, compliance and assurance activities. Certification holders can expertly evaluate IT risks and design information systems controls.
Certified Information Systems Auditor (CISA)
CISA is another one of Skillsoft's top-paying cybersecurity certifications, earning a $140,654* yearly salary.
The CISA exam confirms expertise for technicians that audit IT and business systems. Certification holders know how to stop fraud and non-compliance, analyze audit findings and report them to the affected organization. While challenging to earn, CISA is a good choice for technicians who want to level up their auditing and security skills.
What Certifications Do You Need for Cybersecurity?
Getting started in cybersecurity can be a challenge, despite the fact that job vacancies abound. The right entry-level certification makes it much easier to start your cybersecurity career. But which beginner-level credential is best for you?
Entry-level Certification Options
CompTIA Security+
Not only is CompTIA Security+ one of the most widely held and highest paying cybersecurity certifications, it's also a great entry-level, vendor-neutral certification for those new to cybersecurity. An article by TechTarget placed CompTIA Security+ first on the list of 10 cybersecurity certifications to boost your career in 2023. The article states that "most security pros say IT support technicians and admins - and people looking to get into the security field - should start with the CompTIA Security+ certification."
GIAC Information Security Fundamentals (GISF)
GIAC Information Security Fundamentals (GISF) was designed for those who are new to information security and want to get into the field. It covers fundamental concepts of information security, including risks and information and the best ways to protect data.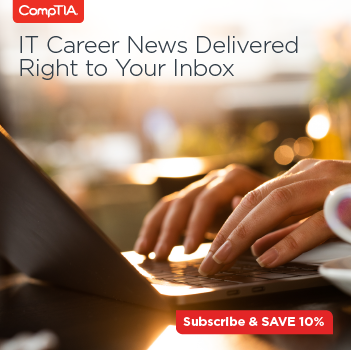 Penetration Testing Certification Options
Interested in specializing in penetration testing? If so, you'll need the right certifications. One of the best certifications for IT pros who want to get into penetration testing is CompTIA PenTest+.
CompTIA PenTest+
CompTIA PenTest+, a vendor-neutral certification that helps IT pros master penetration testing, as well as gain vulnerability assessment and management skills. It is the most comprehensive exam on the market, covering all stages of penetration testing. Other penetration testing exams only cover some of the stages of penetration testing.
CompTIA PenTest+ ensures candidates can propose remediation techniques, communicate results to their management team and effectively provide practical recommendations. CompTIA PenTest+ can help you land a job role as a penetration tester, web app penetration tester, vulnerability analyst, security consultant or cybersecurity analyst. CompTIA PenTest+ is compliant with ISO 17024 standards and approved by the US DoD to meet directive 8140/8570.01-M requirements.
GIAC Penetration Tester (GPEN)
GPEN is a vendor-neutral designation that prepares you to conduct effective penetration testing. It validates an IT pro's skills for conducting a penetration test following best practices. Those who earn GPEN can confidently engage in reconnaissance, conduct exploits and follow a process-oriented approach to penetration testing projects. GPEN is designed for ethical hackers, penetration testers, forensic specialists and other IT security professionals.
Offensive Security Certified Professional (OSCP)
The Offensive Security Certified Professional (OSCP) is an ethical hacking certification and a gateway certification into penetration testing. OSCP is a good certification option for network administrators and those already working in IT security, such as penetration testers, security consultants, cybersecurity engineers, cybersecurity analysts and other security pros. An ideal candidate for this certification would have a comprehensive understanding of networking and TCP/IP. They would also be familiar with Linux, Bash scripting and Python or Perl.
Senior-level Cybersecurity Certifications
Getting at least one senior-level security certification can boost your pay and help you land a higher-level job role. It can also distinguish you as a subject-matter expert in cybersecurity.
CompTIA Advanced Security Practitioner (CASP+)
CASP+ is a vendor-neutral, advanced cybersecurity certification designed for security architects, technical lead analysts, senior security engineers and application security analyst. It covers the hands-on skills they need to implement impactful solutions within set cybersecurity policies and frameworks.
CASP+ is the only performance-based certification designed for advanced cybersecurity technicians, not managers. It is unique in that it covers security architecture and engineering - not just one or the other. CASP+ is the only designation that enables technical leaders to assess cyber readiness within an enterprise and design and implement solutions that ensure an organization is prepared for future attacks.
Certified Information Systems Security Professional (CISSP)
The (ISC)2 Certified Information Systems Security Professional (CISSP) certification is one of the most-pursued and highest-paying cybersecurity certifications, according to Skillsoft. The certification yields $154,168* per year. Candidates for the CISSP exam need at least five years of paid work experience as a security analyst. Candidates with a bachelor's degree in computer science can trim off one year of the work requirement. If your sights are set on being a chief information security officer (CISO), security administrator or security architect, CISSP might be the best cybersecurity certification for you.
GIAC Security Expert (GSE)
GIAC Security Expert (GSE) is also considered one of the best cybersecurity certifications, but this senior-level certification is among the most challenging to earn. There are several prerequisite certifications required for the GSE exam, including the GSEC, GCIA and GCIH – all offered by GIAC/SANS Institute. Those who earn GSE prove that they have the highest level of expertise in many different areas of the cybersecurity discipline, including writing, hands-on technical work, research, collaborative work and a solo presentation.
What Cybersecurity Certifications Should I Get First?
Choosing your first cybersecurity certification can feel overwhelming. That's why it's best to go with a widely respected industry standard like CompTIA Security+ that covers the fundamentals of cybersecurity.
More than half a million information technology pros have earned CompTIA Security+. There are several reasons for the certification's popularity:
It is respected both industry-wide and globally. Employers know who CompTIA is. Because of this, CompTIA Security+ will add weight to your resume and give you immediate credibility with employers.
It is an entry-level cybersecurity certification. This makes it perfect for beginners without prior IT or work experience.
There are no prerequisites required for CompTIA Security+. That's why it is an ideal first cybersecurity certification to earn.
It is vendor-neutral. Vendor-neutral certifications apply to any type of equipment. They provide foundational skills technicians need to successfully earn vendor-specific cybersecurity certifications in the future. These designations give IT pros the diverse skill set employers want to see.
According to CertWizard, CompTIA Security+ is "the best place to begin if you want a career in cybersecurity." It notes that CompTIA Security+ is also one of the highest-paying IT certifications. With a vendor-neutral certification like CompTIA Security+, technicians are prepared to successfully handle a variety of cybersecurity issues.

CompTIA Security+ is an entry-level cybersecurity certification, but that doesn't mean it's lightweight. It is chosen by more corporations and defense organizations than any other certification for validating baseline security skills. It is also popular because it fulfills the U.S. Department of Defense (DoD) 8570 compliance.

How Can I Prepare for the CompTIA Security+ Exam?
The Google Cybersecurity Certificate helps prepare you for the CompTIA Security+ exam. Taught by Google experts, the online certificate teaches you how to identify common risks, threats and vulnerabilities, as well as the techniques to mitigate them. You'll also gain hands-on experience using Python, Linux, SQL, and Security Information and Event Management (SIEM) tools. Once you complete the certificate, you'll have the opportunity to connect with over 150 employers that are committed to considering Google Cybersecurity Certificate graduates for early-career jobs.
Graduates of the Google Cybersecurity Certificate can access the CompTIA Security+ exam and training at a discounted price. Plus, graduates will earn a special dual credential when they complete both, which can be shared with potential employers.
Advance Your IT Career With CompTIA Cybersecurity Certifications
To take advantage of opportunities in cybersecurity, you'll need the best cybersecurity programs and certifications. Start with CompTIA Security+. Once you have this certification, consider other vendor-neutral designations along the CompTIA Cybersecurity Specialist Career Pathway, such as:
CompTIA offers a full suite of training products to help you succeed. These resources can help you prepare for and pass any CompTIA certification exam you choose. Read + Means Careers: How CompTIA Can Help You to learn more.
Ready to get started? Download the CompTIA exam objectives of your choice for free!
*Salary figure cited by the Skillsoft 2022 Skills and Salary Report