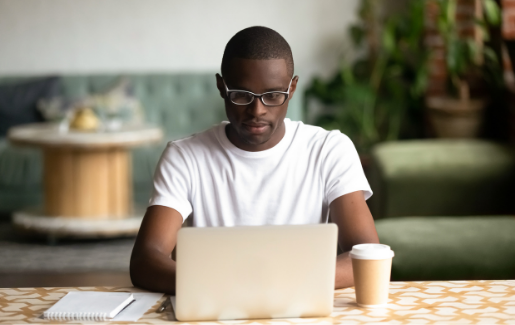 Information technology powers the world today. It is difficult to name a single area of life, personal or professional, where people do not make use of computers or other networked devices. Therefore, skills like being able to set up, configure, troubleshoot and repair networked devices are some of the most valuable abilities a person can have when looking to enter, or re-enter, the workforce - because skilled IT professionals power information technology.
With entry-level positions like help desk technician and IT support specialist, averaging around $52,000 to $57,000 (U.S. Bureau of Labor Statistics (BLS) and Dice 2022 Tech Salary Report), there is an obvious incentive to get started.
You may have heard that entry-level IT certifications are a good way to start down an IT career path. But what exactly does that mean?
Before we discuss the best entry-level and beginner IT certifications available today, let's address that basic question: What is this "IT certification" that everyone is talking about, and why is it so important?
What is an IT certification – And Should I Get One?
An IT certification is a credential that confirms a candidate's IT skills in a given area. Certification has become crucial to getting a job in the lucrative and rewarding field of IT.
In the earliest eras of enterprise computing there were two primary pathways to an IT career. The first was teaching yourself. When there were relatively few computer users, having the self-taught ability to fix a computer or configure a network could get you in the door at a company, or even enable you to start a business. The second method was pursuing a traditional degree.
IT certification has grown popular due to the limitations of both of these models.
Being completely self-taught is increasingly impractical. The more central workplace IT has become, the more there is to know. Employers demand that IT staff can demonstrate that their skills are in keeping with the industry standards.
While degree programs are great for some, they can focus more on tech theory than practical, hands-on skill building. They may also prevent you from entering the job force quickly, since they can last multiple years.
Certifications are skills-focused, demonstrating to employers that IT pros know what they are doing. So, if you want a career in the IT field, IT certifications are absolutely worth getting.
The following are some of the best IT certifications for starting a career.
The Best Entry-Level IT Certifications Worth Pursuing
CompTIA A+
For more than 20 years, CompTIA A+ has been the gold standard for beginning an IT career. CompTIA A+ remains one of the most important endorsements of ability and work ethic that an aspiring IT pro can earn, in a field that is constantly changing and evolving.
As with all CompTIA certifications, A+ is vendor neutral. Rather than training you on how to manage or configure a particular vendor's products, it sets you up to master all of the technologies you are likely to encounter in an entry-level IT position.
The certification objectives are created and kept current by a team of subject matter experts (SMEs) from across the IT profession, who make sure that candidates are tested on the skills currently in demand throughout the IT workforce.
In the past few years, enterprise technology has changed at a breakneck pace. Because of that, the CompTIA A+ exam has evolved to validate new business-critical skills like:
Facilitating work-from-home setups
Understanding cloud-based storage
Mobile device configuration and management
Managing IoT technology
If you earn a CompTIA A+ certification, you will understand these concepts clearly and be able to confidently put them to use.
Google IT Support Professional Certificate
The help desk is the first rung of the IT ladder, and this certification gets you ready to answer those calls. The credential gives you working knowledge of networks and sets you up to troubleshoot common problems on the fly.
The skills built from studying for this certification actually help aspiring IT pros prepare for their CompTIA A+ exam, Betty Vandenbosch, former chief content officer at Coursera told U.S. News & World Report. That means, this certification is a good route to a helpdesk role and gets you ready for the more demanding CompTIA A+ certification.
Read more about how CompTIA and Google can help you get into IT.
CompTIA ITF+
The CompTIA IT Fundamentals (ITF+) certification is for absolute beginners. It is unique in that it confirms your status as an educated end user. You might wonder, why would someone pursue a pre-professional certification like CompTIA ITF+?
Most people can use computers to complete basic tasks. But there is a big difference between making a device work and understanding how to use it. CompTIA ITF+ confirms that a candidate has mastered the simplest but most crucial elements of today's computing landscape. Certification holders can answer basic questions like:
How do you connect to the internet?
What are the most commonly used apps and what are they for?
Is a given online practice you are engaging in secure?
CompTIA ITF+ is a great certification option for younger students who want to dig just below the surface and get comfortable with earning certifications. It is also good for older people returning to the workforce who have not had much exposure to technology but see promise in the field.
Read more about how ITF+ compares to CompTIA A+.
Microsoft Fundamentals
Microsoft's certifications are tailored to the skills required for particular job roles (though they still train on the use of Microsoft products within the context of each role).
The Microsoft Fundamentals certifications validate skills at the entry level for a number of positions. There are eight Fundamentals certifications in total. Each professional track specifies a combination of these eight certifications that, when earned, validate entry-level competence for that role.
IT pros looking to move up the job ladder can also avail themselves of higher-level Microsoft Associate and Expert certifications.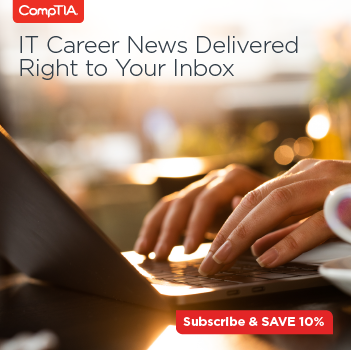 How to Get an IT Certification
In order to earn an IT certification, you have to take and pass one or more exams. This exam verifies your mastery of a particular skill set. Certification exams can be challenging. But the prospect of taking a test should not frighten you or deter you from pursuing certification.
There are many courses and training resources available to help you get ready for certification exams.
Instructor-led Training Options
CompTIA offers live online training. These intensive courses consist of live, remote instruction from a CompTIA-certified expert. The platform is fully interactive, so you can communicate with the instructor, get clarification on questions and feel confident and prepared when it comes time to take the test. Trainings are currently available for CompTIA A+, CompTIA Network+, CompTIA Data+, CompTIA PenTest+ and CompTIA Cybersecurity Analyst (CySA+).
The CompTIA Tech Career Academy is another instructor-led option and trains students who have little to no IT experience. It helps students gain the technical and professional skills they need to launch their careers, and students take the CompTIA A+ exams to earn their certification. While there isn't a job placement guarantee, CompTIA Tech Career Academy does connect students with employers seeking A+-certified IT pros.
Courses and degree programs at online institutions like Western Governors University also include CompTIA certifications as part of their curriculum.
Self-study Training Options
For those who are more comfortable with self study, but would still like help preparing for their exams, CompTIA offers the CertMaster suite of eLearning solutions.
There are a few different CompTIA CertMaster solutions, and each allows for a different type of self-guided study that can be of great benefit depending on your skill level and learning needs:
Once you start earning IT certifications, you will find that their benefits do not end at landing an entry-level job. At every rung on the job ladder, certifications can help you improve your skills and increase your pay.
The Next Steps Up The Job Ladder
CompTIA A+ and other entry-level certifications prepare you for an entry-level IT position. But the value of certification does not stop there. There is a whole world of certifications that can help you build your career and expand your horizons as you continue on into the higher levels of the IT profession. Here are a few of them.
CompTIA Network+
The CompTIA Network+ certification confirms a candidate's knowledge and ability in areas like:
Managing network connectivity
Principles of routing and switching
Securely configuring network hardware
Newer foundational technologies like cloud computing
What CompTIA A+ is to entry-level roles, CompTIA Network+ is to junior network administrator, network support specialist and junior systems engineer positions. Other certifications along the CompTIA Infrastructure Career Pathway, including CompTIA Server+, CompTIA Linux+ and CompTIA Cloud+ can lead you to specialize in an area of IT infrastructure.
Cisco Certified Network Associate (CCNA)

Cisco remains a dominant force in the market for producing networking hardware such as switches and routers. Their CCNA certification confirms an IT professional's general networking capabilities when it comes to Cisco products.
CompTIA Security+
IT security is more important than ever, and CompTIA Security+ positions entry-level cybersecurity pros to maintain it. This first stop on the CompTIA Cybersecurity Career Pathway confirms an IT pro's ability to identify and fix system vulnerabilities and validates familiarity with concepts like risk management. It is a more entry-level option than the ISC Systems Security Certified Practitioner (SSCP) certification, and can be the first step toward jobs like cybersecurity specialist or security administrator.
CompTIA Cybersecurity Analyst (CySA+)
The CompTIA CySA+ certification confirms skills in the area of cybersecurity analytics. Holders of this mid-level certification can identify network behavior that might signify a cyberattack and know what steps to take to protect the network and preserve valuable data.
There are a number of other certifications on the market that can, in conjunction with CompTIA CySA+, help security pros confirm their ability to identify and defend against the kind of cybersecurity threats now facing businesses large and small. First is CompTIA PenTest+, which is also a mid-level cybersecurity certification but looks at cybersecurity from the offensive angle versus defensive.
After a few years of experience working in cybersecurity, pursuing high-level cybersecurity certifications like CompTIA Advanced Security Practitioner (CASP+), Certified Ethical Hacker (CEH) or Certified Information Systems Security Professional (CISSP) can give your career a boost.
Get Started Today!

It is never too early or too late to pursue a career in IT. Entry-level certifications can be the first step toward working and thriving in the industry that powers the world. CompTIA can be your first resource for earning certifications. Look into our certification offerings today and get your career started!