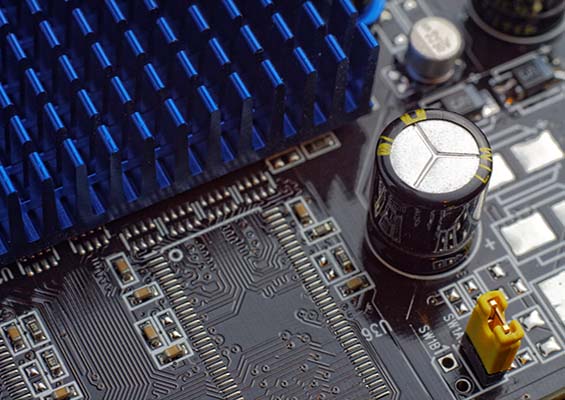 Two years. That's how long I worked in IT before fully understanding what infrastructure meant.
Sure, I had a textbook definition that I could pull out at any time. But as with all things IT, the textbook answer is only one part of a bigger picture. I began to fully understand that technology infrastructure is the bedrock of all business operations when I saw the versatile and valuable roles IT pros played to ensure that up-to-date systems, networks, hardware, software and cloud technologies were implemented, maintained and communicated.
What is Technology Infrastructure, and Why is it Important?
The CompTIA IT research report A Functional IT Framework paints a picture of what infrastructure looks like in IT departments and businesses of all sizes:
"The infrastructure pillar is the bedrock of IT operations. ... At the core of this function, system administrators or network operators perform the back-office tasks that have been part of IT since the mainframe era. … These tasks, which have traditionally centered around on-premise components, establish the foundation for the rest of the IT architecture."
That said, the report adds that modern technology infrastructure includes the following:
Physical server maintenance
Virtual system administration
Network configuration
Storage planning
Get on the Path to an Infrastructure Career with CompTIA
Knowing where infrastructure fits into an organization is one thing, but knowing how to become a valuable infrastructure IT pro is another. This is why CompTIA streamlines the certifications for IT pros who focus on infrastructure with the creation of the CompTIA Infrastructure Career Pathway.
The CompTIA Infrastructure Career Pathway includes four certifications that equip IT pros with the tools they need to implement and maintain infrastructure systems, networks and more.
Is Infrastructure Right for You?
Take this free quiz to find out which CompTIA Career Pathway matches your skills and interests.
What Successful Infrastructure IT Pros Know
With this insight, it probably comes as no surprise that IT pros who work in infrastructure are versatile and valuable. But what makes them stand out?
In our whitepaper, How to Become the Most Valuable IT Pro: 5 Traits of MV(IT)Ps, we explore what makes an infrastructure pro the go-to person on any IT team. (Here's a hint: it's not because they were Val Victorian or the head Mathlete in high school.) These traits are within reach for IT pros.

Do you fit the mold? Download our whitepaper, How to Become the Most Valuable IT Pro: 5 Traits of MV(IT)Ps, to find out.