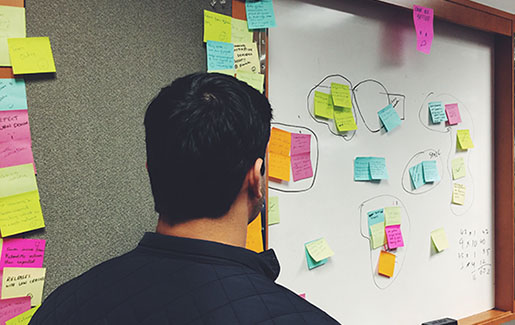 Project management is defined as "the practice of initiating, planning, executing, controlling and closing the work of a team to achieve specific goals and meet specific success criteria at the specified time." At least, so says Wikipedia.
As such, project management is an extremely useful skill set and important in many areas of cybersecurity and IT in general. Those in the field would do well to learn the basics of project management, and the CompTIA Project+ certification is an excellent way to demonstrate your mastery.
Applying Project Management to Cybersecurity
Project management is important for many reasons. First off, many cybersecurity and IT projects themselves are often run using project management principles and procedures. For example, you generally wouldn't roll out a new end-point security solution to thousands of nodes without a plan. The same applies to most major IT implementations, such as upgrading or replacing desktops and infrastructure across the enterprise.
While smaller organizations might just wing it, so to speak, the risks are simply too great for a larger enterprise to attempt such an undertaking without a solid plan. Applying project management principles to such an implementation increases the odds of success and being able to complete the project on time and on budget.
In addition, many cybersecurity engagements, such as penetration testing, can benefit from proper project management as well. For example, it is critically important to properly scope and plan any penetration test. Often these are conducted by teams of pen testers, and proper planning allows for the efficient use of resources so the individual pen testers are not duplicating each other's work.
Plus, it is usually very important to the client that the scope of the penetration test be fully detailed and followed. Clients generally don't want systems and servers outside of the pen test scope to be probed and attacked due to failures in planning and communications. Project management practices help eliminate these situations and lead to more successful engagements.
Why IT Leaders Need Project Management Skills
While all IT and cybersecurity professionals can benefit from some project management knowledge, this is especially true for those in or seeking management positions. Being an IT manager, pen test lead or similar usually implies the running of multiple projects, often simultaneously.
Being well versed in project management principles and practices can be a huge differentiator, especially for those attempting to move into these types of positions. It is important to be able to manage all aspects of the project lifecycle and to ensure that all resources are properly allocated throughout a project. Being able to correctly determine the critical path of a project can be the difference between success and failure. It is also important to know how to effectively communicate and document all project stages and tasks.
Project Management and DevOps
There is also one newish area of IT that benefits from and fairly consistently uses project management practices – DevOps. DevOps teams are usually made up of IT and cybersecurity professionals who are tasked with supporting the development team(s) of an organization.
Most modern development teams use some form of agile project management, so understanding this is important to not only the developers, but also to those who support them. This is especially true for cybersecurity members of a DevOps team. Understanding project management and the way developers work will allow them to effectively build security testing into the development process.
How to Get Project Management Skills for IT
For all these reasons and more, project management skills add immense value to any organization. Whether you are part of the team or managing it, being proficient in project management will allow you to add more value and help your team achieve its goals.
The CompTIA Project+ certification allows you to demonstrate that you have the related skills and knowledge to assist your team and organization even beyond your core IT or cybersecurity skills. CompTIA Project+ is specifically designed for professionals who coordinate or manage small- to medium-sized projects, inside and outside of IT. So regardless of your career track or certification pathway, you should consider adding CompTIA Project+ to your portfolio.
Download the exam objectives to learn more about CompTIA Project+.