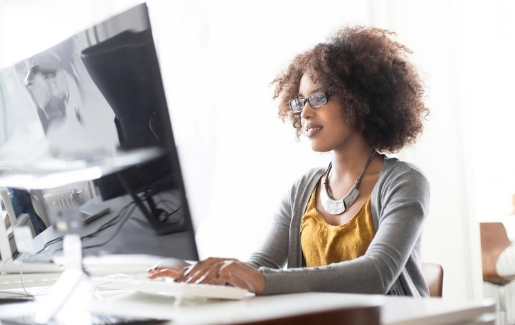 If you follow the CompTIA blog and other technology industry news outlets, it's not a big surprise to read that the tech industry is growing. In fact, it's repeated so much that the weight of that statement probably doesn't fully register anymore. But for IT job seekers, career changers, students and others looking to get a foot in the door, massive growth means massive opportunity.
The CompTIA Tech Town Index highlights metro areas throughout the United States where opportunity for tech jobs intersects with affordability and quality of life. In the four years we have been conducting this research, only two metro areas have appeared every time and also made the biggest leaps in rank: Atlanta, GA, and Huntsville, AL.
The Tech Town Data
Based on 2021 job posting data, CompTIA looked at 20 metropolitan areas with populations over 250,000 where demand for tech workers is greatest. The cities were then ranked based on cost of living, number of postings for open IT positions and projected job growth over the next five years.
Did your town make the list? Download the report to see the top 20 U.S. Tech Towns.
What's Hot in Atlanta?
The metro area including Atlanta, Sandy Springs and Alpharetta first appeared on the 2018 CompTIA Tech Town list at no. 9. Since then, the area made a subtle jump to no. 8 in 2019 and 2020 before launching to no. 4 in 2021.
Why the big jump in rank?
Well, it's a combination of a concerted effort to lure technology companies to the area and a cost of living that consistently sits below the national average while tech salaries continue to increase year-over-year.
For instance, in 2018 the Atlanta metro area posted 76,483 open technology jobs. In 2021, that number jumped to 111,225 – an increase of nearly 35,000 new jobs in just four years. So, tech jobs are more plentiful today than four years ago.
Likewise, back in 2018, the median salary for an IT pro was $82,077. In 2021, that figure increased to $95,788 but the cost of living in the area remained steady, hovering around 4% below the national average . Therefore, the median IT pro salary goes further in Atlanta now than it did four years ago.
Atlanta Over the Years
| | | | | |
| --- | --- | --- | --- | --- |
| | 2018 | 2019 | 2020 | 2021 |
| Cost of Living | 3.9% lower | 4.2% lower | 5% lower | 4.1% lower |
| # of Jobs Posted | 76,483 | 102,023 | 113,935 | 111,225 |
| Median Salary | $82,077 | $91,209 | $92,725 | $95,788 |

While the Atlanta area was once considered an up-and-coming tech hot spot, it's now a bona fide hub for a diverse portfolio of technology including fintech, edtech, software and cybersecurity. The not-so-secret sauce that's been working for Atlanta is its reinvestment efforts. In the past five years, more than $7.1 billion has been invested in Atlanta-area tech companies, according to investment firm BIP Capital.
This strategic, decades-long campaign has proven successful, as it has established Atlanta as an engine of economic return for venture capital and investment businesses. Add to that the fact that tech growth isn't over yet. In fact, the 2021 Tech Town data shows that in 5 years' time, technology jobs in Atlanta are expected to increase by another 8.2% –the area's biggest growth projection yet.
What's Happening in Huntsville?
The story is similar in Huntsville, AL. The Rocket City first appeared on the 2018 CompTIA Tech Town list at no. 10. The city held its position in 2019 and climbed one rank to no. 9 in 2020. But in 2021, Huntsville claims the no. 5 rank, falling only behind powerhouses like Austin, San Jose, Dallas and its partner in growth, Atlanta. How does a city with a population of about 400,000 hold its own?
When you think of Huntsville, you might conjure up images of military defense and aerospace technology. While that's a big part of what put the city on the map, today Huntsville attracts all kinds of IT talent. Add to that fact a consistently low cost of living – around 4% lower than the national average – and lucrative salaries, and you have a winning combination.
For example, in 2018, Huntsville posted for more than 10,000 open tech jobs. In 2021, that number grew to more than 14,000. And in 2018, IT pros earned a median salary of $91,998 – that figure has climbed to $98,251.


Huntsville Over the Years
| | | | | |
| --- | --- | --- | --- | --- |
| | 2018 | 2019 | 2020 | 2021 |
| Cost of Living | 3.3% lower | 4% lower | 4% lower | 3.8% lower |
| # of Jobs Posted | 10,920 | 14,731 | 15,125 | 14,085 |
| Median Salary | $91,998 | $95,597 | $97,316 | $98,251 |

Several companies have expanded or relocated to the Huntsville area in the past year, including Dynetics, Torch Technologies, Invariant Corporation, Nippon Express, Aldez Palco, Ridgeview Industries and TriRx Pharmaceutical Services. Special Aerospace Services (SAS) moved to Huntsville in the fall of 2021 as well.
In total, these new economic development projects are estimated to bring 510 new jobs and more than $71 million in investment to the Huntsville community. Additionally, the number of IT jobs is expected to grow to nearly 20,000 in just one year and to about 21,000 in five years.
Simply put, growth means opportunity and + means IT careers. Whether you're looking to relocate and move up or launch your IT career, these hot spots offer an attractive combination of opportunity, affordability and quality of life. Turn to CompTIA to help you get certified to validate the skills you have, find a job and begin your IT career.
What's your next move? See which jobs you can get with CompTIA certifications and plot out your next move with the CompTIA roadmap.