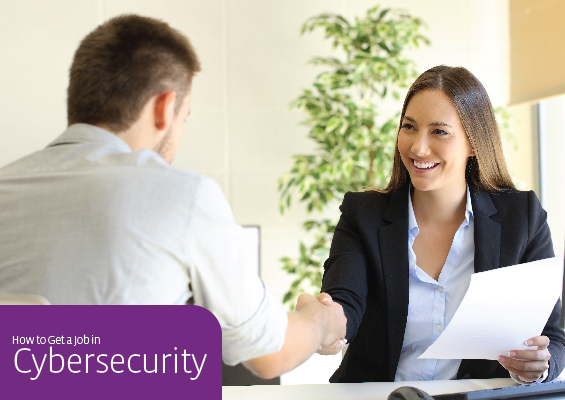 Businesses experience ransomware attacks once every 40 seconds, so organizations are ramping up their cybersecurity rosters, and by 2021, unfilled cybersecurity jobs are estimated to reach 3.5 million. Here are eight tips to help you find your perfect cybersecurity job role and launch your cybersecurity career.
1. Find Your Place in Cybersecurity
You know you want to work in cybersecurity, but do you know what type of job you want? Learn the difference between cybersecurity analyst, penetration tester and other popular cybersecurity roles, and then find out what it takes to become one.
Learn About Cybersecurity Jobs
2. Assess Your Cybersecurity Skills
Now that you have an idea of what you want to do and what skills you need to get there, it's time to assess your strengths and areas for improvement. When you know your current skill level, you can make a plan for how to move forward – whether that's hands-on experience, IT certifications, a college degree or something else.
Test Your Knowledge
3. Learn Your Trade
Traditionally cybersecurity focused on creating impenetrable systems. But today, cybersecurity professionals need to be able to configure strong networks and know how to handle a breach.
Things to Know

The ins and outs of networks
Past hacks and breaches
How companies have responded to cyber-attacks
How to identify vulnerabilities
4. Gain Hands-On Skills
Take your learning to the next level with hands-on experience. Apply what you've learned using tools like security information and event management (SIEM) software. This will position you well for Step 5….
5. Choose Your Cybersecurity Certification
IT certifications prove to employers that you have the skills needed for cybersecurity jobs.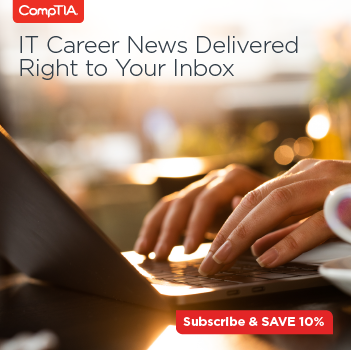 For entry-level roles, like junior penetration tester or cybersecurity specialist, consider CompTIA Security+.
For specialized and advanced roles, consider certifications like:
Learn more about the
CompTIA Cybersecurity Career Pathway.
6. Become a Certified Cybersecurity Pro
You have a plan and you've assessed your skills, so now it's time to get certified.
How to Get Certified
Download the exam objectives and practice questions for your certification so you have a thorough understanding of what's covered.
Supplement with additional training and test prep materials, like the CompTIA CertMaster family of products.
Register and take your certification exam.
Learn more about how to get a CompTIA certification.
7. Tailor Your Resume
Network engineers, network administrators and even help desk and IT support have cybersecurity experience.

Just because you haven't held a cybersecurity role doesn't mean you didn't do security-related tasks like limiting user access and complying with company security policy.
Use your resume to tell the story of your cybersecurity experience in the roles that you've held. And don't forget to include your cybersecurity certifications!
8. Get Involved and Make Connections
Find ways to engage with other people in cybersecurity to grow your network. Contribute to conversations to get noticed and make connections.
Where to Meet IT Pros
LinkedIn Groups
Meetup
CompTIA AITP and other trade associations
Spiceworks, Reddit and other online forums
Following these eight steps will position you for a career in cybersecurity. It will be time and effort well spent when you're in your dream job defending the world from cyberthreats.