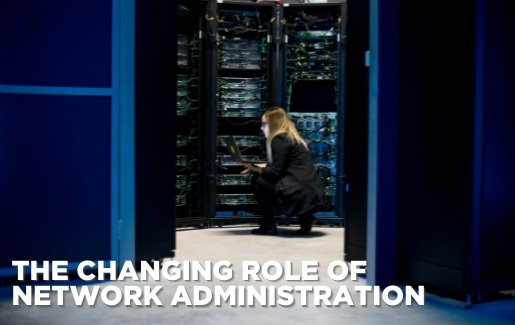 Working in the tech industry isn't a sprint. In fact, it's more like a never-ending marathon, or even one of those races with obstacles. The point is that there is no finish line. Technology at its core is all about innovation and evolution, and circumstances and environment can play a huge role. For instance, when people started working from home last year, the definition of network administration evolved into something larger than it once was. Of course, when the singular definition of network administration changes – so must the role of the network administrator.
CompTIA's Carolyn April and Seth Robinson discussed this recent evolution with Steve Petryschuk, technology advocate at Auvik, on an episode of Volley. During the podcast, Petryschuk references trends in network management based on data from Auvik's Network Field Report 2021.


The key takeaways? IT pros pursuing a career in network administration and management should be able to work with cloud networking technologies and architecture, focus on scripting and coding skills, and place a stronger emphasis on professional skills like communication to keep up with the ever-changing network.

The Importance of Network Administration
When done correctly, it's easy for the importance of network management to fade into the background. Because we do not necessarily put much thought into what's working well, the health of your network can often be overlooked by end users.

"Networks today are essentially a utility," Petryschuk said. "Just like electricity or natural gas, they have to work for our daily lives to run as normal. We just expect the network to work. We expect to have this connectivity out to the internet because it's something that enables all of us to be productive."

It is only when there are glitches that cause downtime that we start to look at the network. With the onset of remote work last year, the task of preventing these glitches has become a much bigger ask.

The Changing Definition of Network Administration

The definition of the network has changed for a lot of organizations. Previously, we thought about networks as providing endpoints connecting to an IT provider and resources. That definition included management and visibility over these different components. But Petryschuk said we don't anymore.
"The network is basically everything that connects me on my end points – that could be an IT manager end point, or it could be a personal endpoint," he said. "Connecting through a network could be the office network, my home network or even a coffee shop network."

Furthermore, the applications in use could be IT provider applications or software as a service (SaaS) applications – pretty much anything. That said, now, when we talk about computer networking, we need to include many more things that traditionally have not been in the purview.

New Challenges in Network Administration

Of course, adding new components can equate to new challenges for those tasked with network administration and management. The big one is the remote workforce factor. Petryschuk said that pre-pandemic he wasn't necessarily concerned about performance from home networks – or the coffee shop's network. Now, he is charged with making sure his end users are productive wherever they are.
"In some cases, we have a challenge of lack of visibility into some of those networks and, in some cases, we have lack of visibility into the end user devices and how they're performing and operating," Petryschuk said.

But that's not the only new challenge.

Petryschuk said network administrators also need to be aware of how they host the software applications that deliver those applications to the end users. For example, hosting in a cloud environment means that some of the networking concepts and technologies change.

These changes have the potential to translate into a disconnect between how companies have been managing their networks and what they need to be doing to make sure those networks are staying up to speed.

Properly Securing the Network

There's a variety of functions within the business that drive visibility and information to the security team. Many organizations prefer to scale up security as a separate organization, with IT operations and network administration leaning to that side. The role of the IT pro who's managing the network is to provide information and visibility to the security team on what is on a network, how it is connected and how it is configured.
Petryschuk likes to make sure his network devices are on the latest firmware versions and said there's a lot of opportunities on the network side to provide visibility to the security team.

"You can't protect what you can't see, and the first thing you need to do is get visibility," he said. "A lot of the network management and monitoring software will start to give you visibility into what's out there so you can get started."

Read more about network security
The New Skills Network Administrators Need

To address these challenges, network administrators need to keep up and skill up. Petryschuk buckets key skills into two categories: technical skills and professional skills.
The Technical Skills

With a broader definition of network management looming in front of us, cloud networking technologies and cloud architecture capabilities will be key to scaling up in the years ahead. Petryschuk recommended that IT pros become familiar with these solutions to provide value to their organizations. He also recommends focusing on scripting and coding skills, explaining that these skills will prove invaluable when it comes to the task of network automation.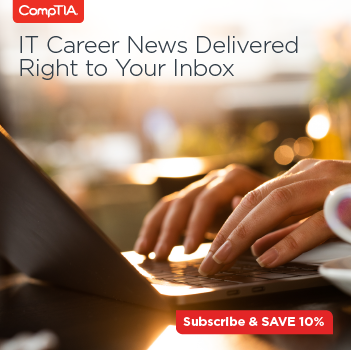 The Professional Skills

While communication skills always rank high on the list of desired professional skills in a technology role, Petryschuk said in the age of the remote workforce, communication is even more important. Previously thought of as the "fixers," network administrators are increasingly relying on their communication skills as they solve issues for the end user – wherever they may be located. And having the foresight to stay ahead of the game is a plus. Petryschuk said IT pros that engage in proactive activity in an effort to get out of the reactive troubleshooting mode is something that employers want.
A blend of these key technical skills and professional skills are what it takes to successfully manage networks today.

"It's a sort of balance," Petryschuk said. "The past year has been one where there's a lot of change and so we've had to spend more time getting in front of these connectivity and performance issues, while we continue to enable our users with new products, services and applications."

Where there's a need, there's often job opportunities. A number of CompTIA certifications prove IT pros have the skills needed by network administrators. Elevate your training with CompTIA Network+, CompTIA Security+, CompTIA Linux+, CompTIA Cloud+ or CompTIA Server+

Ready to get started? Download the exam objectives for CompTIA certifications for free to see what's covered.