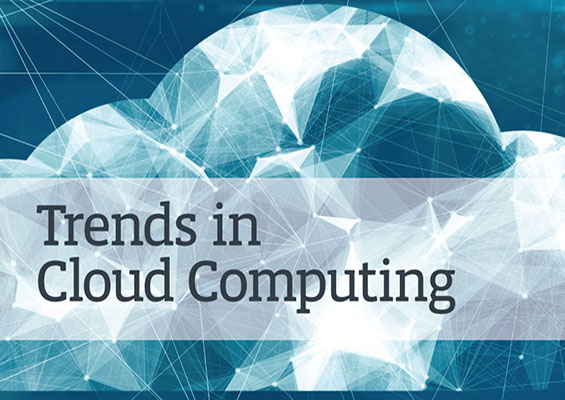 It's been 12 years since the launch of the first Amazon Web Services offering, and in that time cloud computing has had an unprecedented impact on IT operations. In the early days, many people considered cloud as a new model for existing IT systems. By forklifting current systems into cloud environments, companies found benefits in cost or flexibility.
That was only the first step, though. Businesses are beginning to realize that cloud computing can enable an entirely new approach, one that allows IT to take a more strategic role in driving the business forward. CompTIA's latest research study, Cloud Computing and IT Operations, examines the changes taking place within IT teams as they embrace cloud solutions and transform their companies.
Addressing Cloud Complexities
Although definitions may still vary from place to place, more than 90% of businesses in CompTIA's survey claim to be using some form of cloud computing. Beyond that, 83% of businesses have done some sort of secondary migration, moving some subset of applications from their original cloud provider to either a second cloud provider, a private cloud installation or a traditional on-premises system. This multi-cloud environment drives a deeper understanding of individual applications (as each application is placed in the most appropriate model) and demands a greater degree of coordination (as the entire architecture must fit tightly together).
In moving toward this more complex environment, there are a number of changes that IT pros are making to their current operations. The most common changes today are around policies and procedures, as cloud adoption moves from heavily technical work, such as migration and integration, into a more comprehensive stage, where workflow must account for the new tools and capabilities.
The Skills You Need For Cloud Computing
Some companies are also exploring new partners that could help manage infrastructure or drive specific projects. The most relevant changes for IT pros, though, are the new skills that must be added to properly execute a cloud strategy.
To no one's surprise, cloud security leads the list of new or improved skills needed in IT departments. Companies have learned that migrating a system to a cloud provider means leaving the safe confines of the corporate firewall, and the cloud provider does not necessarily check all the security boxes that a firm might want for that system. Moving to a cloud offering requires a thorough review of cloud providers and an ability to add new security functionality wherever there might be gaps.
With a large percentage of routine tasks being offloaded to cloud providers, IT pros are starting to gravitate toward more specialization. Without spending as much energy simply ensuring that systems are available, there is more bandwidth to dig into the details of an application and unlock features that might otherwise go unused. In many cases, companies feel that the return on a technology investment is limited by low utilization, so getting the most out of an application will help IT demonstrate value that the business understands.
After these top two areas, there is a tight cluster of skills that highlights the broad challenge in cloud operations:
A fundamental understanding of cloud models (virtualization)
The selection of the correct model for each application (optimization)
The use of analytics and automation to make sure systems are performing as expected (performance analytics)
Although these tasks are also needed in a more traditional setup, the scope of cloud architecture calls for more depth in each domain.
Obviously, there's a wide range of skills needed to successfully navigate cloud offerings, and these skills also lead to more strategic value for the business. The final section of CompTIA's report looks at the ways cloud computing can support efforts around emerging technology.
As cloud has become table stakes for IT operations, it has also become a prerequisite for more advanced techniques. By learning to leverage the full potential of cloud, IT pros can play a critical role in digital transformation.
Prove that you have the skills needed to deploy, monitor and secure cloud environments with CompTIA Cloud+ (CV0-002).