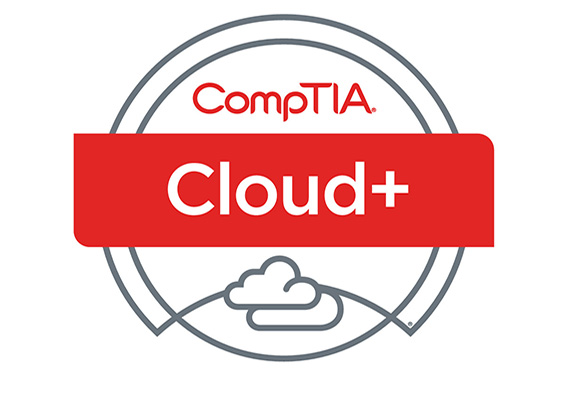 When CompTIA Cloud+ first launched, many organizations were trying to build out cloud-based infrastructure as a service (IaaS) offerings. To support those initiatives, IT pros needed skills focused on creating and selling IaaS solutions. The CompTIA Cloud+ CV0-001 certification exam reflected that, assuming candidates would be creating and supporting IaaS offerings and make them available to third parties. In other words, the first version of CompTIA Cloud+ targeted a role held by someone who now works for Microsoft Azure or Amazon Web Services.
But the market has changed. IaaS (especially public IaaS) is dominated by far fewer firms. Many more organizations depend on cloud-based technologies to run mission-critical systems, and hybrid and multi-cloud environments have become the norm.
The new CompTIA Cloud+ certification exam (CV0-002), slated for release in early 2018, will emphasize incorporating and managing cloud technologies as part of broader systems operations. It now assumes that candidates weave together solutions to meet specific business needs in any number of industries.
On July 25, we'll release the beta exam (CV1-002), which reflects several industry findings related to cloud implementations, namely the following.
Cybersecurity is central to successful cloud deployments.
The security and maintenance domains acknowledge security's integral role in successful cloud deployments.
Exam topics validate a candidate's understanding of an organization's desired security posture so they can take preventative and proactive measures related to:
Policy and compliance.
Risk mitigation tactics.
Cloud service and deployment models' effect on security.
Security automation tools and techniques.
Business continuity and disaster recovery.
Automation and orchestration bring massive value to the business.
Objectives related to automation and orchestration span all five domains of the exam. These two core cloud concepts, the tools needed to implement them and their appropriate application given system requirements are the keys to unlocking the promise of cloud initiatives.
Exam topics include automation and orchestration tools and techniques to:
Deploy systems that meet given requirements.
Update cloud elements, such as hypervisors, virtual machines, virtual appliances, networking components, applications, storage and clusters.
Perform routine maintenance tasks, such as clearing and archiving logs, compressing drives, removing orphaned resources and removing outdated firewall rules.
Meet security and policy requirements.
Managing cloud vendors is essential to controlling costs.
The management domain of the exam addresses the pivotal role that monitoring and resource management plays in cloud implementations.
Topics include:
Cost considerations in deployment planning.
Monitoring performance against service-level agreement requirements.
Monitoring resource consumption.
The importance of de-provisioning.
Calculating chargeback.
Workload migrations to cloud platforms continue to grow.
Organizations recognize the opportunity presented by cloud platforms and continue to identify what to move and when.
The new exam covers:
Storage, computer and network requirements.
Moving workloads between cloud providers.
Application migration considerations.
The new CompTIA Cloud+ certification addresses the increased diversity of knowledge, skills and abilities (KSAs) required of today's systems administrators and systems engineers and validates what is currently necessary to perform effectively on the job.
Register to take the CompTIA Cloud+ beta exam today.