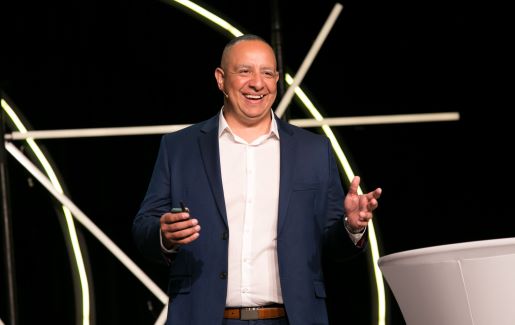 A college degree may not be in your future for a variety of reasons – and that's okay. While 3.9 million people in the United States earned a college degree last year, per College Graduation Statistics, there are still a sizable number of individuals who do not have plans to attend college (51%, according to CNBC). While some people believe that lacking a college degree limits one's potential to enter a high-paying field, that is no longer the case. Today, there are high-paying industries that do not require job candidates to have a college degree. IT is one of them.
Fact: IT job postings in 2017 that didn't require candidates to hold a college degree paid an average annual salary of $83,000, according to the U.S. Bureau of Labor and Statistics.

You Can't Get Into IT Without a Degree: Fact or Fallacy?

If you are interested in pursuing a career in information technology, do not fall prey to the myth that you need a degree to do so. The fact is, 26% of IT workers do not have a degree, and 49% of all IT job postings from 2017 didn't list a college degree as a requirement.
On a recent episode of the CompTIA Volley podcast, Juan Fernandez, IT veteran of 26 years and vice president of managed IT services for Image Net Consulting, noted that some employers may not even be allowed to require college degrees for IT work.
"Some IT companies require their candidates to hold degrees, but this is starting to change. The federal government just removed this requirement so that companies can't prejudge whether or not an individual coming into the technical field actually has a degree," he said. "In other words, a degree can't be a level of measurement. It has to be some other type of metric."
Fernandez is a prime example of someone who chose not to pursue a college degree and has a thriving IT career.
"College wasn't an option for me," he explained. "I was always encouraged to get to work doing a trade so that I could support my family. However, I became interested in computers when I worked for a loan company and started wondering if an IT career was feasible."
After that, Fernandez began learning more about the internet, which was new at the time, even when others were telling him it was just a fad. He had a hunch that IT was the right field for him, so he jumped at the chance to take an entry-level job with AOL. Because he didn't have a degree, he was surprised he was offered the job. Although it meant taking a temporary pay cut, he followed his intuition and jumped headfirst into the field of IT. Fernandez set his sights on CompTIA A+, his first IT certification, and became a first-generation technologist.

There's room for everyone in IT. Get the skills and confidence you need to succeed with CompTIA Tech Career Academy.
Start now.
5 Things You Need to Land a Job in IT (Hint: They Aren't Taught in College)
Something Fernandez learned during his journey in IT is that there are things IT employers value just as much as (if not more than) a college degree. And he would know. Part of his job now includes writing job descriptions for IT candidates, which gives him even more insight into what employers are looking for.
Here are a few things IT employers are likely to prioritize above a college degree:
1. IT Certifications
One of the first things IT employers look for on a job candidate's resume is at least one IT certification. IT certifications provide individuals with the technical skills they need to be a successful technologist.
And make no mistake – college is not a prerequisite to getting certified. Fernandez earned many IT certifications without having a degree, and so can you.
Fact: 69% of CompTIA certification candidates do not have a degree.
When Fernandez writes job descriptions, IT certifications are always a requirement. Having IT certifications proves to him that candidates can perform well in the job they are applying for.
He consistently requires three foundational IT certifications:
2. Soft Skills

Employers know that technical skills can be taught in a certification program. What they are not as sure about is whether or not IT job candidates have the ability to work well as part of a team, serve customers promptly and professionally, and show up to work on time. The good news is that anyone, even those without a college degree, can become proficient in many soft skills.
Here are 10 of the top soft skills IT job candidates should have:
Communication
Organization
Analytical abilities
Creativity
Project management
Perseverance
Problem solving
Resourcefulness
Curiosity
Interest in helping others
You can start strengthening your weakest soft skills by simply reading a book on the topic or taking a free online course and then putting what you've learned into practice. You will also learn soft skills as you work with others, whether in IT or job.
3. Willingness to Learn
Due to the constantly changing nature of technology, IT pros must be lifelong learners. Often, they develop a passion for learning after committing to consistently grow their skillset. This commitment isn't always easy in the beginning.
"I failed the CompTIA A+ test the first time I took it. I became really frustrated and began to question whether or not the naysayers were right about me. I got down on myself and came close to quitting my pursuit of an IT career altogether," Fernandez said. "But I realized that I didn't fail the test because I wasn't smart enough – it was because I didn't study enough. I just didn't know which concepts to hone in on and study with intention, but I learned."
Fernandez persevered, dug his heels in, studied hard and passed the CompTIA A+ exam the second time around. This boosted his self-confidence immensely and created a hunger for learning that led him to quickly earn the CompTIA Network+ and CompTIA Project+ certifications.
"Learning became fun and addictive after I passed that second CompTIA A+ exam," he said.
4. IT Experience
College often gives potential IT pros an advantage because they may have more opportunities, such as internships, to gain IT experience. This is helpful since experience is important to many hiring managers. However, a college degree isn't the only way to get IT experience, and it also isn't a guarantee that the degree holder will have first dibs on a job opportunity or internship.
For those without a degree, experience can most easily be gained by taking a hands-on approach to learning the ins and outs of technology. Seeking an IT certification, internship or entry-level job is a sensible next step after becoming familiar with technology firsthand.
Learn more: Test Driving IT: A How-To Guide
5. Determination and Self-Advocacy
Making a career change to IT can feel risky. This is especially true if you are discouraged by others to keep up the status quo and stick with the career and skills you already know. But choosing to believe in and advocate for yourself and your right to create a better future can be a huge benefit to you as a potential technologist.
Juan Fernandez understands this all too well.
"For all intents and purposes, I shouldn't be in IT due to my former socioeconomic status and where I grew up, which was a rural community without much technology," he explained. "All of my career has been met with opposition. When I said 'I want to work in IT,' I got backlash from everyone in the world."
By cultivating a spirit of self-advocacy and investing in himself and his future career via IT certification, he was able to overcome all opposition and ultimately find a career he loved – and still loves to this day.
Learn more: 6 Steps to Kick Off Your Career Change
How to Get into IT Without a Degree
While there are benefits to attending college before jumping into IT, such as the opportunity to network and get IT experience, earning a degree isn't necessary to create a thriving career as a technologist.
College isn't for everyone, and those who choose not pursue a degree shouldn't disqualify themselves from an IT career. On the contrary, non-degree holders who possess the right IT certifications, soft skills, IT experience, a passion for learning and a spirit of self-advocacy may have an advantage over their competitors who have a degree but aren't strong in these other areas.
Ready to start your IT career? Download the exam objectives for CompTIA A+ to see what skills you need for an entry-level IT job.