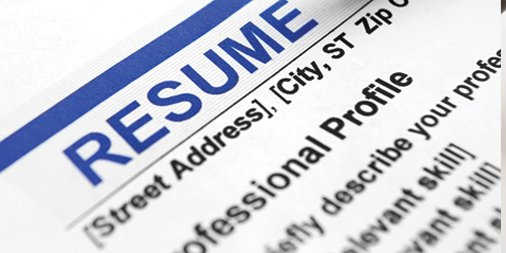 You may think it's what you do while you're at work that will help you get ahead. But, if you're not being challenged at the office, or your looking to expand into a new IT career, what you do on your own time can have just as much (or maybe more) of an impact. Read on to see how activities like volunteer work, side hustles and continuing education can help you beef up your resume and, in turn, help you land your ideal IT job.
Volunteer Work
Just because you didn't get a paycheck doesn't mean volunteer work doesn't have a rightful place on your resume. It's quite the opposite, in fact! Take a look at how this example weaves in relevant and desirable technical skills with soft skills like project management. This example also highlights measurable results which is always a bonus!
IT Helpdesk Volunteer, Local Humane Society, June 2018-present
Support and troubleshoot hardware and software needs for 25 employees
Implement and train employees on software applications
Create and edit documentation of internal processes and procedures
Provide general tech support and communicate changes
What if your volunteer work isn't related to the industry you're trying to break into? That's okay. Any type of volunteer work shows that you possess leadership and character – both enviable qualities for a job candidate.
Part-time or Freelance Jobs
Usually having a part-time job, freelance job or internship involves many of the same responsibilities a full-time job does – just on a smaller scale. This is something that potential employers absolutely want to see as it gives them tangible proof of the experience you've gained. The example below does a great job of promoting experience earned via an internship and a freelance gig.
Freelance Social Media Coordinator, Central Technology Solutions, Feb. 2017 – Dec. 2018
Managed social media accounts and created social media for daily postings
Analyzed and reported on performance of posts
Increased social media following and clicks by 200%
Web Developer Intern, Capitol Media, Apr. 2016 – Jan. 2017
Performed coding, testing and production support
Created design documents
Worked in a collaborative development environment
Taking on a side gig while you're seeking a more permanent job situation not only shows that you are dedicated to your career, but it shows you take initiative as a go-getter.
Continuing Education
Likewise, if you're spending some of your free time on continuing education, put it on your resume! Start by listing the most important (i.e. relevant to the job you're applying for) items first. Include both certifications and online courses, if significant. The example below shows how to list certifications.
Certifications
Digital Learning Educator Certificate, Online Training Education Company – 2018
Reading Specialist Certification, Macon County Education System – 2018
Administrator I Endorsement Certification, University of Wilmington – 2018
Certificate in Teaching Secondary English, North Carolina Department of Education – 2008
And, if you hold CompTIA certifications, don't forget to list those on your resume.
10/1/2017 CompTIA A+
3/15/2018 CompTIA Network+
12/1/2018 CompTIA Cybersecurity Analyst (CySA+)

Listing these accomplishments not only illustrates the fact that you're keeping your skills top notch, but it also shows that you're willing to put in the work to advance your career and the industry as a whole.
The bottom line? Taking your informal work experience into account is not only a good way to boost your resume, but it's a smart way to show your dream employer what you have to offer.

Want more tips on how to create a resume that will get noticed by hiring managers and IT recruiters? Check out these seven ways to stand out from the competition.