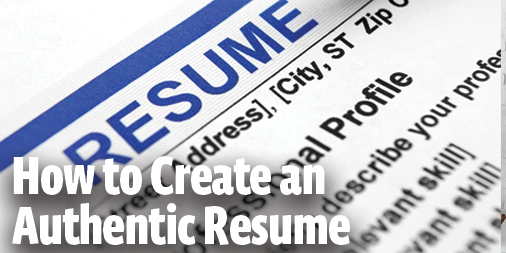 According to reports, September marked the lowest unemployment rate in 50 years—3.7%. While the United States has a record number of job openings in general, the competition for top talent in tech continues to be fierce. For students or early-career professionals, the transition from recent grad to gainfully employed professional can be an experiment in failure and frustration. So what can you do to stand out?
The first step is to refresh your resume. Not just a formality of past education and professional background, the resume is the first—and sometimes only—chance to make an impact, prove your case and get your foot in the door. Your resume is your personality on paper, a living document meant to showcase and highlight all your best features. A dusty, outdated, copy-and-pasted CV could end up hurting your job prospects, rather than helping. Check out seven ways to create a resume worth reading.
Never Stop Learning
Recent graduates might think "But I finished school, why do I have to take more classes!?" The truth is that earning a degree is only part of the tools needed to have a successful career. A degree tells an interviewer that you can follow coursework, work on teams, be taught. Taking classes or earning professional certifications tells an interviewer that you are serious about mastering your craft, are interested in a particular aspect of the field, are eager to learn all you can beyond the basic requirements, and most importantly, you are curious. Being interested makes you interesting, which could put your resume over the top of other applicants.
Know Your Audience
Yes, there is a standard template or formula many people follow for resumes. But you're not most people, are you? If your resume is the same Word doc template from your high school dog walking days, it's time to revamp. In the IT field, where creativity and innovation are highly valued, having a resume that reflects the latest styles, applications, and software shows an interviewer that you are engaged and current with the industry trends.
And How to Reach Them
It's almost too easy to be true. But trust us, it is. Any organization you are applying to knows what traits they are looking for in prospective employees. And they know what they need in the role you're applying for. And they go ahead and tell you exactly what that is…right there in the job description, in the About page of their website, in their mission statement, in their staff profiles. If your resume isn't mentioning the same keywords or hitting on the similar ideas and functions, then why are you bothering to apply? Talk to the company in their own words, answer the questions they are asking, and see how you fit.
Find Your Tribe
When 17th-century English author John Donne said, "No man is an island," he was probably talking about professional organizations. Whether one with national chapters like CompTIA IT Pro or local representation, joining a professional association provides a communal facet to your professional life. A resume that boasts membership demonstrates to an interviewer that you care and are invested in the advancement of the field, and willing to share and engage with others.
And Learn How to Communicate With Them
If the term networking makes your eyes roll, think of it this way: Networking is simply building and maintaining relationships, and like relationships, it is what you make of it. The people you meet in both professional associations and outside events create threads of contact and connection, personally and professionally. If you follow these connections, you might find a mentorship opportunity with someone you admire in your field—it can even be the key to jumpstarting your career. You could also create lasting relationships with people who wouldn't mind sending along a stellar recommendation letter on your behalf. A personal endorsement accompanying your resume is a top-notch resource in your job application toolkit.
Use Your Voice
Contribute to your industry: Engage in webinars, ask questions, post a blog, contribute to industry publications, comment on discussion boards, be engaged! Yes, the odds the interviewer won't recognizing your name and thought-provoking questions from a discussion forum but having links to a portfolio, blog posts, or articles demonstrates engagement, awareness, and open-minded willingness to advance and learn. THAT definitely stands out!
And Take the Time
Repeat this mantra: DO NOT COPY AND PASTE! As tempting as it is to save time and mass-blast all the CEOs in Silicon Valley, having an individually tailored resume and cover letter for each company shows that you are invested in the process. We're not saying rewrite each resume for the sake of rewriting; instead, give each employer the individualized attention you want them to grant you. While many items of your education and background can be largely repurposed, highlighting more relevant items to the position is a great opportunity to align closer to the company's goals, which makes you a stronger candidate. Each cover letter should be like having a conversation with you—personal, warming, inviting, friendly, clear and direct. Authenticity deserves more than a copy-and-paste.

CompTIA is teaming up with Zip Recruiter to help connect you with jobs. Submit your information to receive customized job alerts via email.