CompTIA's Job Seeker Trends provides insights into the desired career pathways of job seekers and the strategies they use to advance to the next stage of their career journey. This wave of research was conducted during June 2022. A total of 1,000 U.S. job seekers participated in the study.
Across the U.S. labor market, approximately 24% engaged in some type of job seeking activity during the past three months (Q2 2022). This represents a slight pull back from the prior record-setting period of January 2022. Job seeker consideration across career fields was roughly in line with the previous iteration of this study with the top 5 occupation categories unchanged.
See full report PDF for details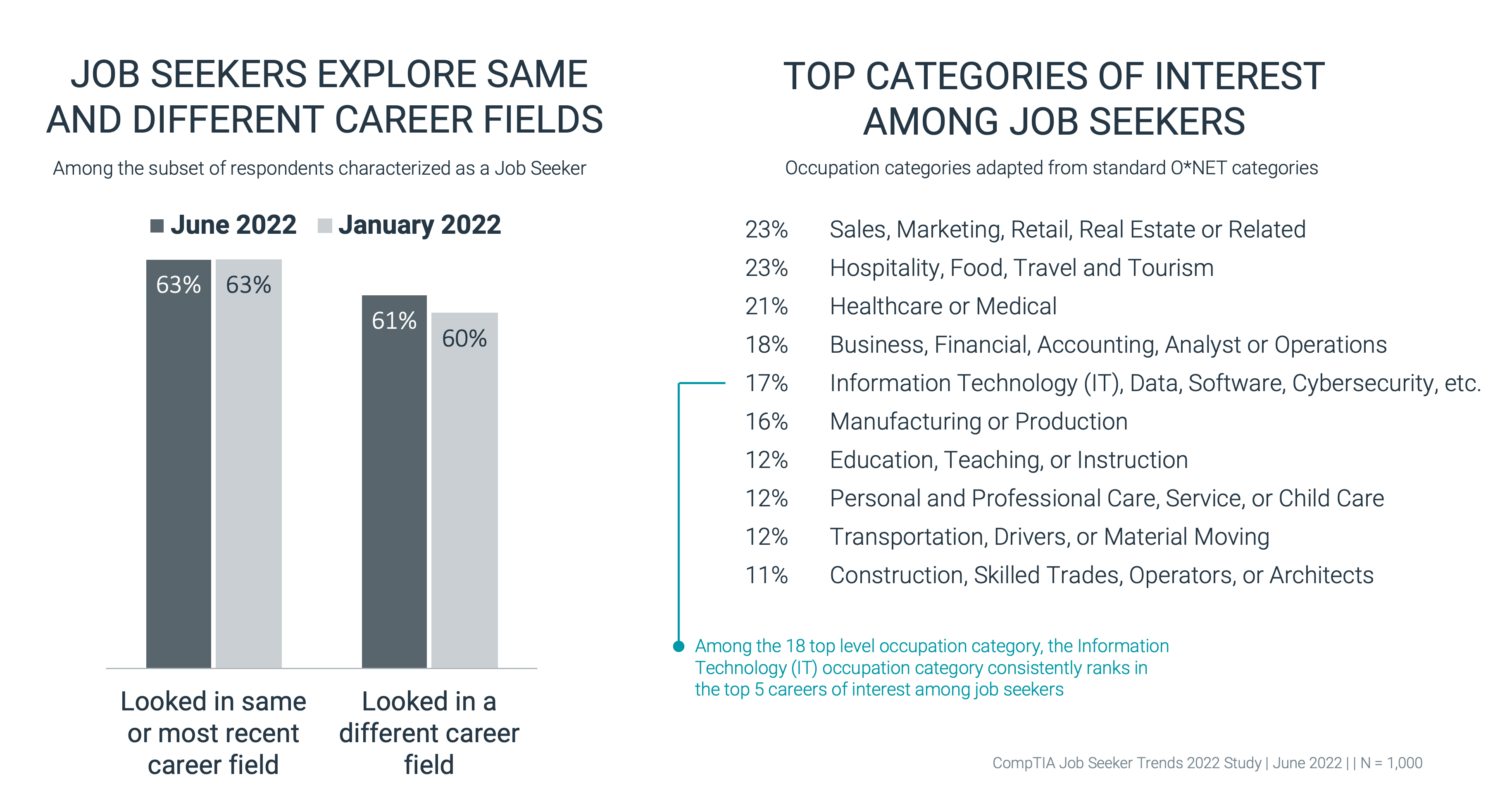 Despite growing concerns over the health of the economy, a net 41% of job seekers continue to see a strong or very strong job market vs. 22% that see a weak or very weak market. The data confirms job seekers continue to place a high priority on pay increases. Work flexibility also rates as a top factor reflecting the likely permanent shift in expectations around remote work.
Employee experience (EX) factors such as work-life balance and personal wellbeing remain important considerations, especially for job seekers in the 18-34 age group. Conversely, red flags with hiring managers or poor work culture pose a significant risk to successfully recruiting job candidates for employers.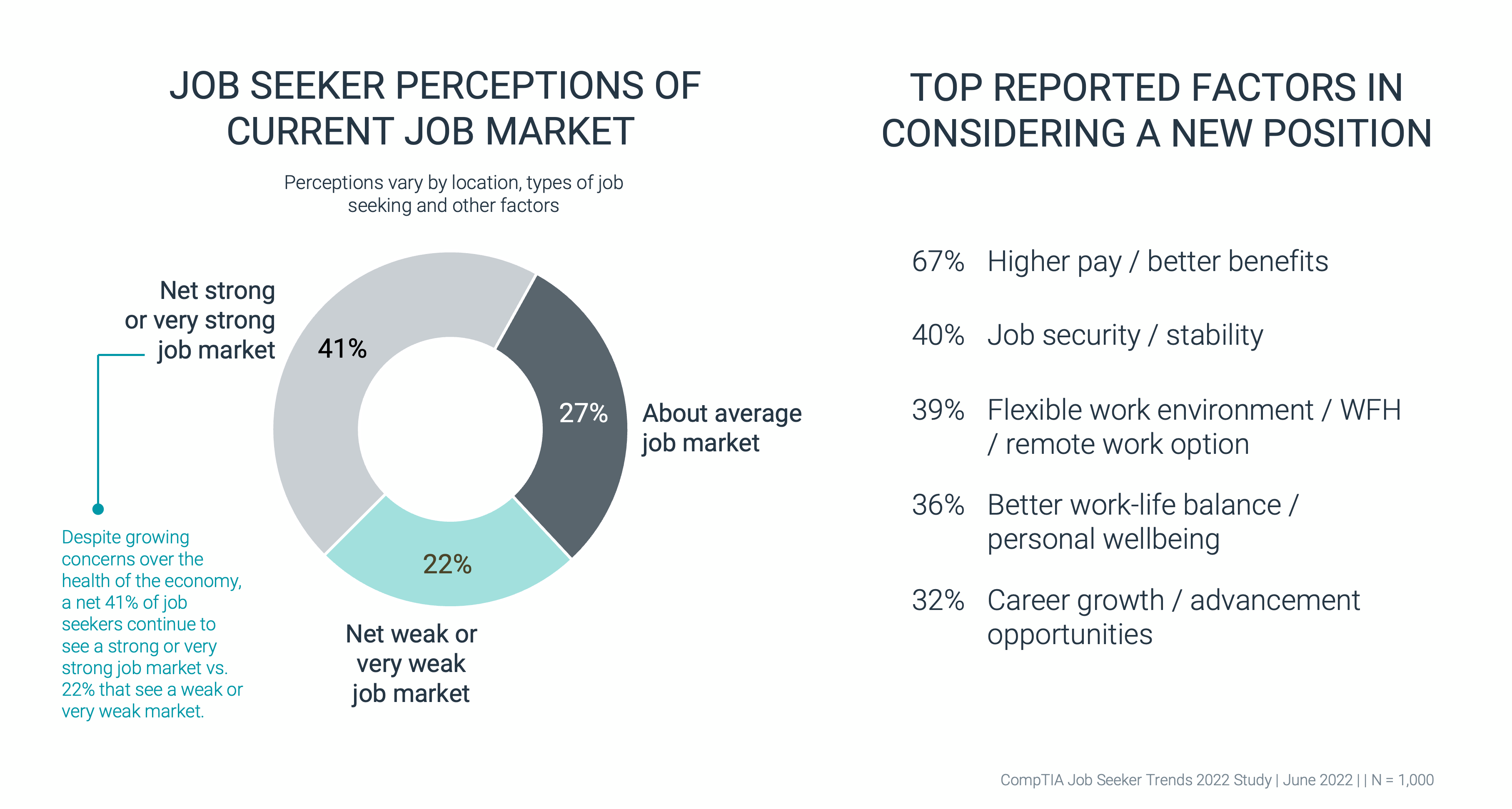 The majority of job seekers expect to need additional training when transitioning into a new career field. However, a relatively small subset of Job Seekers have reported taking a training class or other instruction (15%). This could be a function of some Job Seekers still deciding which career field to pursue; the logistical or financial considerations of training; or uncertainty.
Real and perceived barriers remain a concern for segments job seekers that mistakenly believe a tech job is out of reach. A net 55% of job seekers report say some facet of the confidence gap is definitely or probably a factor in discouraging segments of individuals from considering and pursuing a tech job role.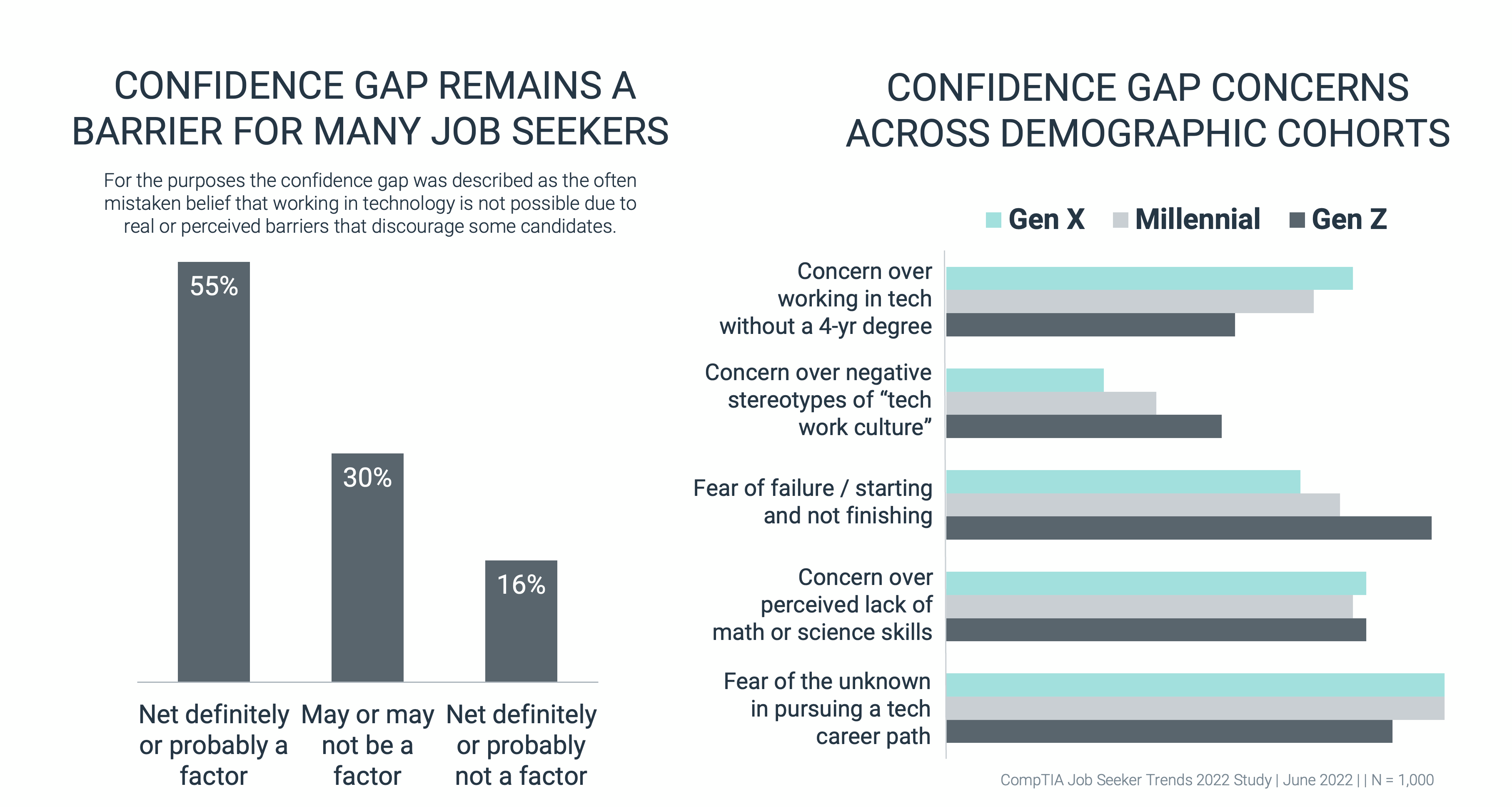 Read more about IT Workforce.