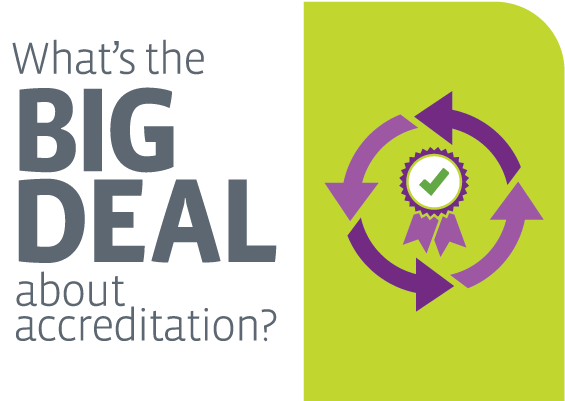 You may have heard that many CompTIA certifications are accredited by the International Organization for Standardization and the American National Standards Institute (ISO/ANSI). While that sounds like a good thing, you may be wondering why. What does accreditation really mean, and why does it matter? Let's take a look at what ISO/ANSI accreditation is, why it should matter to you when you choose professional certifications and why employers value it.
What Exactly Is Accreditation?
Accreditation is a way of formally recognizing certifications that meet a set of quality standards set forth by a governing body. When we say that many CompTIA certifications are ISO/ANSI accredited, that means that they meet or exceed the global benchmarks set forth by these two governing bodies. ISO is a worldwide organization that sets the standard for certifications, processes, products and more, and ANSI is the U.S. representative to ISO.
Certification professionals from more than 20 countries helped ISO develop its standard, which covers things like how the organization operates, how it develops and maintains its certifications, how it assesses certification holders and how it documents and protects its certifications and certification holders' information. Having ISO/ANSI accreditation means that a certification has undergone rigorous evaluation to make sure it can live up to this worldwide standard.
Why Should You Care About Accreditation?
When you work toward getting a certification, you put in a lot of time, energy and money to succeed. You may purchase study materials or take a class. You may take time away from your hobbies or family to study. When you invest that much, you want to make sure the end result is worthwhile. Employers and others within your industry recognize accredited certifications as having value. You didn't just take a test on a whim. You worked hard to earn that certification, so you want something to show for it.
CompTIA values ISO/ANSI accreditation because it helps us ensure that we are delivering high-quality certifications that meet the needs of the industry. CompTIA also collaborates with peer certification organizations and stakeholders in government, academia and the private sector to make sure our certifications fit within identified career pathways.
Why Do Employers Value Accredited Certifications?
"If a certification is accredited, it comes from a true certification program," said Jim Lucari, senior manager, certification development, at Hewlett Packard Enterprise (HPE). "The provider understands what it means to validate candidate skills rather than simply deliver training."
Accredited certifications also require continuing education and renewal, which means to keep the certification current, certification holders keep working on their skills and building their knowledge. It's not like a training program or even a degree, where you do the coursework, take a test and then you're done. A certification illustrates ongoing professional development.
"I'm always looking at the practical skills and trying to determine whether or not candidates possess those skills – not only can they say something can happen, but can they do it?" Lucari said. "Base knowledge is not as important to me. What's important is, can they perform the work."
At HPE, which, like CompTIA, provides IT certifications, Lucari prefers staff to hold not only vendor-specific HPE certifications, but also vendor-neutral certifications like CompTIA's.
"Vendors are under greater pressure to build out a certification that meets channel partner requirements. That pressure usually forces them to certify on a more limited and narrow set of skills than one would typically require," he said. "I think CompTIA certifications will become more and more valuable, especially CompTIA Server+ and CompTIA Network+, as baselines that can be used as recommended prerequisites for vendor certifications."
As you compare IT certifications, rest assured that those with ISO/ANSI accreditation, like many of CompTIA's, have a global seal of approval as high-quality credentials that validate your skills and expertise.