So you are aiming for an entry-level IT job. Do you know what that entails? An IT Help Desk or Tech Support role can be very different depending on the size, structure and culture of the company. Below is a snapshot of three opportunities on the market.
Tier 1 Help Desk/Desktop Support
Contract worker employed by Randstad Technologies (IT staffing and recruitment agency) at an enterprise-sized client company with 1,000 or more employees.

Read about Mai Yia Vue's experience as a Tier 1 Help Desk Specialist.
Required skill-set, work experience and/or credentials:
CompTIA A+ to demonstrate knowledge base and ability to "hit the ground running"
Microsoft Certified System Engineer (MCSE) also helpful
2-3 years hands-on IT experience (can include internships or work/study)
Should have experience working in a large enterprise environment
Should have experience answering on average 50 inbound calls per day
Good communication skills
Job responsibilities:
Answer in-bound user calls for support
Perform any troubleshooting necessary to help resolve user issue and enter the user's problem into the company help desk ticketing/tracking system
Escalate tickets to tier 2 and tier 3 help desk levels as needed
Possible shifts:
9 a.m. -5 p.m., 8 a.m. - 4 p.m., or 7 a.m. - 7 p.m. (4 days on, 3 days off)
Compensation:
$18 to $25 hourly, depending on experience, plus health benefits at discounted rate and access to a 401k plan through Randstad. Also paid overtime.
Work Environment:
Open office desk environment on site with a contracted company. Typically, the help desk worker will be sitting at a desk, in front of a computer, as a member of a helpdesk team. Team members have similar backgrounds and frequently share information and ideas for solving user problems.
Stability:
"There will always be a need and high demand for this type of position," says Kara Mancinelli, senior technical recruiter, Randstad Technologies. "IT is always changing so there will always be help desk environments needed to support those changes."
Networking opportunities:
Beyond immediate teammates, LinkedIn user groups are also a great resource. "I encourage entry-level employees to network, not only within their own company, but also outside their work environment to learn how other companies operate and share best practices," says Mancinelli.
Advancement opportunities:
A Tier 1 Help Desk worker can advance to Tier 2 Help Desk and eventually to Tier 3. In addition, a Help Desk worker can increase specialization — into network engineering or system administration for example.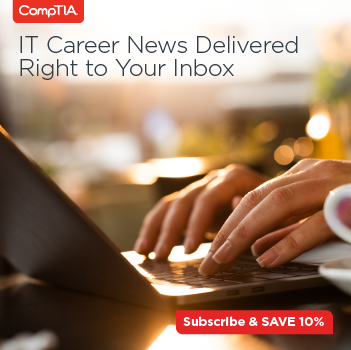 Training opportunities:
Randstad offers discounted training through New Horizons Computer Learning Centers. Credentials that can benefit help desk employees' career growth include CompTIA A+, Microsoft's MCTS, MCSE and MCSA; and Cisco's CCNA and CCNP.
Final comments:
"In IT you have to learn, you have to grow, and you always have to expose yourself new technologies in order to advance," says Mancinelli.
Help Desk Consultant
A salaried worker at Miles Technologies, a Moorestown, N.J., business technology consulting company for small- and mid-sized businesses. Miles Technologies itself has about 90 employees.
Required skill-set, work experience and/or credentials:
Demonstrated interest and aptitude in computers
Demonstrated ability to think logically and follow a trouble-shooting process to solve a problem
Certifications (such as CompTIA A+, CompTIA Network+ and Microsoft Windows OS-related) helpful but not required
Job responsibilities:
Provide telephone help desk support to client companies ranging from 20 to 100 computer users in size.
Troubleshoot customer's problems with laptop, desktop, smartphone or network over the phone or via remote PC connection.
If necessary, involve other IT specialists to assist client
Possible shifts:
Mostly 8 a.m. - 5 p.m., with some 11 a.m. - 8 p.m. workers
Compensation:
$30,000 to $50,000 annual salary (depending on experience), with benefits (medical, dental, 401k, paid time off)
Work Environment:
Help desk employees sit at a desk, wearing a telephone headset, looking at multiple monitors to do their job. The help desk employee works in Miles Technologies' "Mission Control"-like open office in Moorestown near about 15 other help desk consultants, who often collaborate to solve clients' IT problems.
Stability:
"Our customers always need help desk; so there's always a need for it," says John Bialous, COO, Miles Technologies "People who can perform and have that ability to provide that helpdesk support — they have a job."
Networking opportunities:
Open office environment enables help desk workers to easily interact with other Miles Technologies employees.
Advancement opportunities:
After a year working the phones, a help desk worker typically becomes an IT consultant (more advanced level of technical support) and from there often becomes an advanced technical specialist or project manager.
Training opportunities:
Miles Technologies conducts frequent in-house training and also provides incentives and bonuses for employees to obtain certifications through self-study.
Final comments:
"We are hiring," says Bialous.
IT Support Representative
A salaried position at Pennsylvania Trust, an investment services firm in Radnor, Pa.
Required skill-set, work experience and/or credentials:
Technical experience supporting multiple desktops (could be via internships, technical school, etc.)
Experience with ActiveDirectory, Microsoft Exchange, and Microsoft Office
Knowledge of software tools used in financial services industry
No certifications or specific education level required
Job responsibilities:
Day-to-day frontline support of 55 users (software or hardware related)
Interface with third-party software and hardware vendors
Possible shifts:
8 a.m. - 5 p.m.
Compensation:
$35,000 to $45,000 annual salary plus benefits (health insurance, 401K, and paid time off)
Work Environment:
The IT Support Technician will work in a workstation area with computer, reporting to two other IT technology team members.
Stability:
"It's a newly created position, but the company is stable. The demand for the job is there," says Lee Anderson, CFO/CIO, Pennsylvania Trust. "We've gone from 16 to 55 employees in 14 years."
Networking opportunities:
This worker will have lots of exposure with all departments of the company, says Anderson. "The right person will have opportunity to interface with all levels of management and help the company improve operations."
Advancement opportunities:
Increasing responsibility, plus opportunities for promotion within the position as the employee develops.
Training opportunities:
Nothing formal planned beyond on-the-job training. Adoption of new internal systems might require the employee undertake off-site vendor training.
Final comments:
"Out of the 100 resumes we received for this position, I put 10 of them in the 'yes' pile to bring them in for interviews," says Anderson. "In my mind most important thing about this person or role is the applicant's personality. I need this person to work with 55 people. If they don't have a comfortable, two-way relationship working with people, it could be a useless hire. "
Whether you're already in your first IT job or just getting started, get tips from Logan Murphy on how to crush your first year in IT.