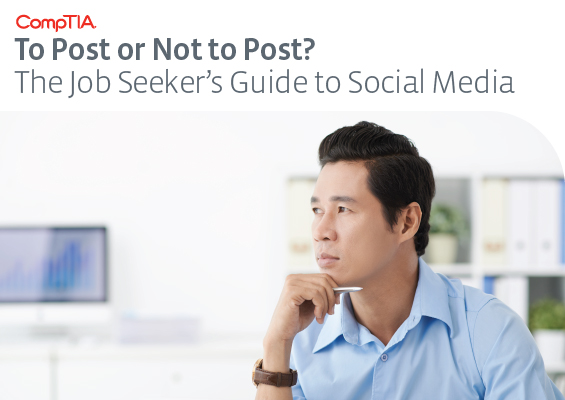 Recently Facebook announced its foray into another aspect of our daily lives – our careers. Just like LinkedIn and other social networks, Facebook's new Jobs page will allow businesses to advertise open positions and recruit new employees. This begs the question: is your Facebook profile suitable for potential employer eyes?
Of course, it's not a new question. Human resource departments at companies all over the world have admitted to looking at whatever is publicly available online when vetting candidates. And, savvy candidates have been locking down their Facebook profiles in order to have some privacy from employers for years. But, this new feature changes all that, essentially making your Facebook page the first thing that an HR professional views about you. Are you ready for that? Here are some tips on what to post and what not to post on social media.

Post It: A Good Profile Picture
You know what they say about first impressions. Your profile picture is the first time a potential employer will see you. While a professional-looking headshot is great, it's not mandatory. Your picture can even include your significant other or your kids if you wish, as long as it's a work-appropriate, good-quality photo.

Don't Post It: Party Pics
This should be common sense, but think twice before posting that selfie you took with your best friend after a night out. We're not saying you have to nix any photos of yourself holding a drink. A tasteful picture of a group of friends with drinks in hand is usually fine – depending on your field.

A few years ago, for example, a Georgia high school teacher claims she was forced to resign after posting pictures of herself holding wine and beer (with an expletive caption) while on vacation. A parent viewed the photo and complained. Obviously, use some common sense here and don't post anything you think could reflect poorly upon you in your chosen career.

Post It: Articles That Relate to Your Line of Work
Re-posting articles that relate to your industry is a great way to show employers that you're interested in and committed to what's going on in your field. It also shows your willingness to take initiative and stay on top of current trends.

Don't Post It: Politically Charged Comments
This past year we've seen politics overtake our newsfeeds. Think about what you've seen your friends post and what your first thought was when you read it. When it comes to attracting employers, you don't know who is looking at your profile.

One such story made the news when a prominent African-American woman's magazine editor was fired after it came to light that his private Facebook page contained political opinions that were viewed as offensive. Like-minded or not – any extreme or offensive posts could make the difference between you getting the interview or not.

Post It: Your LinkedIn or Business URL
Posting the link to your LinkedIn profile can steer employers to a more professional page that contains more information about your work experience and the type of position you're seeking. You can also optimize your LinkedIn profile to make sure employers find that first.

If you're a freelancer or consultant, posting a link to your business website is a great way to divert potential employers from your social media profile to a page where you provide work samples, case studies and recommendations from former colleagues.

Don't Post It: Bad Grammar and Typos
Want to trash your credibility right off the bat? Post gregarious misspellings and grammar no-no's. Always, always proofread your posts, and if you find a typo, go back and fix it! This not only positions you as a professional, but it also shows your attention to detail.

Post It: Inspirational Quotes or Memes
People want to see positivity on your newsfeed – and potential employers are no exception. Posting inspirational or motivational quotes or graphics gives the observer some insight into your personality. Are you a hard worker? Are you goal-oriented? If so, make those traits shine through!

Don't Post It: Complaints About Your Job
We get it. It's 4:00 p.m. on a Friday, and you just want to get your weekend started. But, resist the urge to make this thought public. A new employer doesn't want to see that you're unhappy in any way with your work, and your current employer probably won't like it either.

One Reddit user relayed the story of a friend who worked as a nurse in the ICU and was fired for posting how tired and bored she was while at work – all the while tagging the hospital she worked at in her posts.
The moral of the story? Use your head! Especially if you plan on applying for jobs on Facebook. Take some time to comb through your profile and view it through the eyes of a recruiter. Facebook makes this easy by letting you view your profile as "public." If you see any red flags – or even yellow ones – err on the side of caution and make the appropriate edits. Social media is a way of life, for better or for worse. It's up to us to be savvy users and learn how to reap the benefits without harming our professional reputations.