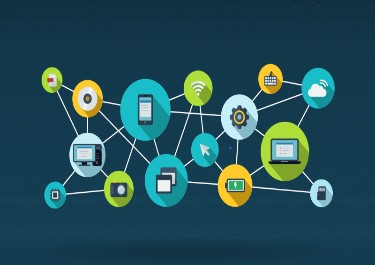 Imagine a system with more than 50 billion connection points. That is essentially what the CompTIA research team predicts the Internet of Things will look like in 2020, an interconnected network of sensors, devices and related technologies expected to deliver more than $1.9 trillion in total global economic value-add.
That's great news for the IT industry. Not just from an infrastructure perspective ‒ which many providers, vendors, and distributors have taken part in building and enhancing over the past several years ‒ but from all the IoT-related solution, support and consulting opportunities that come with it.
This will likely expand as these technologies flourish and push further down market. SMB and SME organizations simply don't enough expertise or resources to design, implement, and support IoT systems on their own. The business benefits and industry use cases for these solutions are gaining more attention, which should significantly increase demand over the next few years.
Focus and Profit TODAY!
That timing is perfect. With increased competition driving down margins several formerly lucrative tech practices, MSPs and solution providers need to up their game ‒ and their value to business customers. IoT can be a gateway to higher profits and longer-term sustainability.
That is, if they properly prepare and can deliver a portfolio of services that match their customers' needs. The value of IoT doesn't come from connecting devices and sensors; it's derived from the data these systems collect and what businesses can do with it. If the information can be utilized to improve the company's workflow or leveraged to increase sales and improve customer service, it's a potential fit.
Providers who understand their clients actual "end games" have a much greater chance of success in IoT. They know customers' business goals are the true foundational building blocks for automation, not the technology. Each solution must support their unique company objectives.
That's one reason why specialized channel firms have a leg up on generalists in IoT. With a deeper understanding of industry best practices and vertical market pain points, those providers are more in tune with the specific needs of those customers. In other words, specialists typically have a greater ability to assess and address IoT opportunities for clients of similar mindsets with comparable objectives.
No matter the business model or target audience, many channel firms are already profiting from connected technologies. From manufacturing and transportation to healthcare, industry adoption and application opportunities continue to grow.
Which IoT-related specializations are in demand today?
1. Design
Businesses need to focus less on the devices and sensors in connected technologies and more on total solutions. Providers can remove the mystery and complexity of IoT and tailor platforms to meet the specific needs of each customer.
2. Build
Putting all the pieces together is a channel strength. From validation of the IoT plan and infrastructure improvement to implementation and testing, few SMBs have the resources to ensure everything works as designed. That spells opportunity for the partner community.
3. Secure
Data protection is a top IoT priority. With industry standards still lacking, and most small businesses ill equipped to handle the risks associated with these highly-connected systems, it's the perfect opening for skilled cybersecurity specialists.
4. Support
IoT solutions require continual monitoring and support. That proactive attention is a strong point for the MSP community.
5. Expand
Dynamic improvement will drive the ROI of IoT applications in the next few years. As customers expand their operations, integrate new technologies, and add features into their systems, providers should have plenty of opportunities to increase their revenue
With the IoT market heating up, is your company ready, willing and capable of supporting the related needs of the SMB? If not, check out these resources CompTIA created to help companies like your take advantage of the "connected technologies revolution." It's simply too big of an opportunity to ignore.

Brian Sherman is president of Tech Success Communications, a channel-related content and social media development firm. He served previously as the chief editor at Business Solutions magazine and senior director of industry alliances with Autotask. Contact Brian at Bsherman@techsuccesscommunications.com