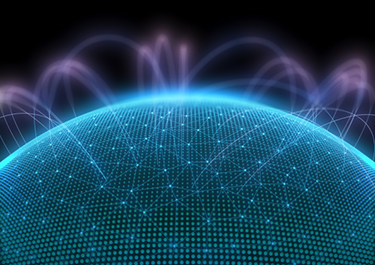 A few weeks ago, I had the pleasure of accompanying CompTIA's John McGlinchey and Dennis Kwok on a tour of Asia. We spent time with partners in Beijing, Tokyo, New Delhi and Bangalore. While on that tour, I got to literally fly around the world and do it while learning how to use my new Mac OS X system – something of an achievement for a 15-year Linux user.
In my travels speaking with industry leaders, I saw the continuation of a trend. Security and troubleshooting of hybrid, cloud-based networks are now expected skills. Cybersecurity has grown in importance for firms in Asia. This is why we've updated the CompTIA Network+ exam; to reflect what's happening in the industry.
In Beijing, we got a chance to meet with partners who are now focused on building a cloud-ready workforce. They need to support cloud implementations throughout the world. The partners we talked to said they need workers who understand sophisticated networking technologies. They don't need just Juniper, Cisco or HP Enterprise people who know installed solutions. They need workers who know how to implement and secure cloud solutions.
In Japan, we were lucky enough to meet with partners such as Shigekazu "Shige" Tanimoto of Abinitio Research LLC. Shige attended our annual CompTIA Japan Summit in Tokyo and took me up on my invitation to become a subject matter expert for our upcoming cybersecurity analyst certification, travelling all the way to Chicago this month.
As we toured through Shige's new network operations center, Shige, through his interpreter, he told me, "We're asking newly-trained employees to do tasks that I would normally leave to more experienced workers." Another networking professional who works for SoftBank told me, basically, that they use too many technologies and that they can't wait to find more experienced people to do it. He also emphasized security. His message? New employees need to be better prepared.
So, it's true: Understanding the new networking world is far, far more challenging than ever before. It's not just a one-vendor or one-protocol world anymore. IPv4 – the old way – is giving way to IPv6. More and more, networking techs are being asked to troubleshoot more than ever before. Instead of simply being able to identify what a router or firewall is, today's junior-level professionals are being asked to configure systems and fix problems far earlier in their careers than before. This is unprecedented, and constitutes a new normal for the networking world.
It's time for educators, trainers and the certification industry to take notice. Many institutions already have.
In India, we held the first annual CompTIA India conference. In addition to meeting industry and training partners there, we also met with industry experts from Dell and Infosys. Each of them told us how their countries have moved firmly into the networking support space and that they're requiring ever more sophisticated skills.
Over the past year, I've often worried that not all of our other partners are as advanced in their preparations. While in Bangalore, I had the pleasure of presenting at a cybersecurity seminar held by Dayananda Sagar Institute. There, I met students thoroughly prepared for today's networking threats and challenges. I could tell that many of these students were up to the challenge. Yet I remain concerned that not every institution is able to teach to the standards required in the industry. Therefore, we've taken a few steps to help:

We're holding a special partner-oriented webinar to discuss ways to manage classroom time and offer specific tips, tricks and traps to consider when teaching. Go here for more information.

We have a dedicated space on the CompTIA Instructor Network (CIN) for instructors to share ideas. If you're an instructor and haven't had a chance to join the CIN, please go here.

We have vetted training materials that can help you study. They're available here.
These are just a few of the steps we're taking to further help the channel recognize and deal with the new normal of networking in the industry. Sometimes it's tough dealing with changes in the industry, or any tech change at all. After all, remember how I mentioned that I got a new Mac OS X system a while back? I'm still working to acclimate to it. It's a bit like learning a new language – a new language that only hipsters, I think, fully understand.
Each of our partners has been very clear that things have changed. CompTIA's exams have changed, too, as per their input. Now, it's time for trainers to do what they do best: Recognize the change, and then alter their training accordingly.
James Stanger is senior director, product development, at CompTIA.