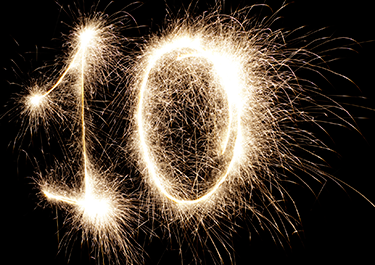 Education is, of course, one of the foundations of a successful career. But in IT, traditional education becomes that much powerful when paired with certifications, which keep pace with the rapidly evolving needs of the IT job market. With its CompTIA Academy Partner Program, CompTIA is deeply invested in enabling aspiring IT pros to succeed in their educations and further thrive in their careers via certification.
The CompTIA Academy Partner Program provides academic institutions with resources and tools to effectively educate on CompTIA certification exams, along with promotional materials and teaching tips. These services are offered at far below retail cost, because CompTIA cares about students and their future careers.

"Our Academy team has been focused on two words as our ultimate goal – student success," Alan Rowland, director of business development for the CompTIA Academy Partner Program, said. "We consider the goal of our program to be the same as that of a high school or post-secondary institution – to help students be as successful as possible. [Educators sometimes] say, 'I'm an industry expert, what I'm teaching my students is very valuable.' There's no question about that. But having a credential that addresses certain specifics within a class is absolutely essential."
The following are ten reasons why certification should be a cornerstone of any IT education:
1. More Jobs Require a Certification Just to Get in the Door
The number of jobs that won't even entertain an application from an un-certified professional is growing – either for non-negotiable compliance purposes, such as in government jobs, or because of the validation of an applicant's skills certifications offer. Kirk Smallwood, senior director of U.S. academic sales at CompTIA, pointed out that some 85 percent of jobs in various parts of the IT field now require certification.
"There are network companies that will tell you flat out, 'If a resume doesn't have CompTIA A+ on it we're not going to grant [a candidate] an interview,'" Smallwood said.
2. Sometimes Non-Certified Resumes Don't Even Come Up in a Search
The increasing use of job search databases means that headhunters looking for talent depend on keyword searches to find qualified candidates, and CompTIA certifications are keywords that carry clout. Without a CompTIA A+ or a CompTIA Security+ by your name, you may get skipped.
3. Certifications Have Global Prestige
The global economy is changing rapidly, and with countries throughout the world putting countless resources into developing their IT infrastructures, so is the shape of the international IT workforce. Job seekers both in the U.S. and abroad stand to benefit by holding CompTIA certifications.
"It's an economic passport allowing you to cross borders or frontiers, because our certification exam means exactly the same thing in the U.S. as it does in London or South Africa or Tokyo or any of the other places where we operate," Rowland said, "whereas a degree from your local community college in Anytown, USA may not be easily transferable even to one of the other 49 states in this country."
4. Degrees Can Get Dusty, Certifications Stay Current
People sometimes find when returning to the IT workforce after a break that a computer science degree from years ago doesn't carry the same heft it once did. Certifications, on the other hand, endorse current skills. IT professionals have to keep their certifications up-to-date with continuing education or by retaking exams. Many of CompTIA's certifications are likewise updated to conform to Department of Defense regulations, so they always test on current information.
5. Certifications Test the Hands-On Demands of the Field
For an aspiring IT professional, hands-on skills are more important than theory sometimes taught in school. You may make it through a computer science degree without learning what's useful in the contemporary workplace, but a potential employer knows that a holder of an IT certification has applied skills, not just a higher-level understanding.
6. Certifications Are Beginning to Match the Importance of Degrees
Though college degrees have long been considered the standard for determining job-readiness, they don't always indicate a mastery of specific skills. Certifications do, and employers know this. As more businesses recognize this, certifications are beginning to match degrees in helping a candidate stand out.
7. Certifications Let Students Work While Learning
Not everyone has four years to spend as a full-time student before starting work. By getting CompTIA certifications through online universities and other tech-enabled learning environments, students can get the CompTIA A+ certification they need to start an IT position and continue to pursue other certifications while on the job.
8. Certifications Come With Added Employment-Related Resources
The CompTIA Authorized Partner Program is active in partnering with trade groups and organizations to offer new tools and resources to help certified IT professionals get the most – i.e. jobs – out of their CompTIA certifications.
9. Certifications Can Map Directly to Job Roles
When CompTIA creates certifications, they canvass industry, government and other big areas of employment to see what is necessary to thrive in specific areas of IT. This information is used as the basis of the certification exams.

"The first step when we create our certifications is the job task analysis," Smallwood said. "We go through the industry and understand the different job roles, what the key requirements of the jobs are, and work backwards from there."

10. Certifications Are Created in Conjunction with SMEs
CompTIA's subject matter experts (SMEs) are some of most dedicated, brightest people in the global IT industry. CompTIA uses their expert insight into workforce needs to create certifications that go beyond the needs of one particular vendor or industry and address the needs of the workforce as a whole.
If you're an academic institution or an educator and want to learn more about the resources the CompTIA Authorized Partnership provides, visit the CompTIA Authorized Partnership website. And if you're an aspiring IT professional, click here to learn more about CompTIA's range of certifications.
Matthew Stern is a freelance writer based in Chicago who covers information technology, retail and various other industries and topics.