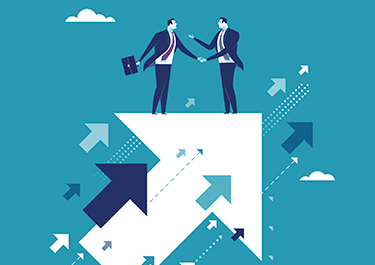 Alex Ehret is a competitor, as is evident by his three black belts in taekwondo. In his new business venture, he's finding success fueled from that same competitive drive, coupled with his efforts in networking and forming key partnerships.
As a former construction worker and recent graduate of the Tennessee College of Applied Technology, Ehret was doing everything he could to get his foot into the IT door. He was CompTIA A+ and CompTIA Security+ certified, among others, and aspired to find something in that realm while staying away from the corporate environment. "I just love building computers and things like that," he said. "I wouldn't be able to do that if I went into corporate. I want to take the stuff I learned from school and the certifications and apply it to real-world situations and find solutions."
What he was finding in the market at the time, though, were employers who were looking for entry-level people, paying entry-level prices, but asking for applicants with 2 to 5 years of experience.
Ehret used the old-school approach of driving around and meeting people face-to-face in order to network and look for a job. He wanted to find the smaller mom-and-pop shops to ask about employment, internship or volunteer opportunities. When his efforts to build a relationship with a small shop in town didn't produce any employment opportunities, he was "thrown for a loop. I decided to start my own business and go from there," he said.
Out of that competitive fire was born the Tennessee-based All in 1 PC Solutions, with Ehret at its helm and $200 in his bank account to launch his new venture. "Any time is the perfect time to start [a new business venture]," Ehret said. "If you don't start, you'll never be able to make advances toward anything."
To market his company, Ehret printed flyers for residential customers and small businesses and has used Facebook just to get his name out there. "That, along with the free Google and Yahoo searches, have brought me a little bit of business," he said. "Anything free is what I'm good for right now." In addition, Ehret has put money into designing his graphics and business cards in order to develop a polished look and build his brand.
From his networking efforts, Ehret has partnered with another local shop – iRepear. Although iRepear mainly repairs cellphones and tablets, it has contracted with Ehret to offer PC repair services. "iRepear is helping me tremendously," Ehret said. "To be able to get into a place that has a steady flow of people but that requires hardly any of my own advertisement is awesome. It's kind of a win-win for both parties."
In addition, the people at iRepear are mentors and a sounding board for Ehret as he navigates his way through the financial ropes as a new small-business owner. "Being able to maintain the website and the legal documentation and everything like that [without] really having any kind of business classes, that's really the tough part," he said.
In his first year building his business, Ehret is finding his footing and searching out the people he can trust to help him with the logistics of running his business, such as a reliable bookkeeper. His goals for his first year are small. "I would like for it to be really big, but you've got to start small and set small goals now to be able to get to the bigger ones," he said.
His long-term dreams are big, though. "They're just like any business owner's dream," he said, "to be able to go and relax in the Bahamas and have somebody else make money for me; to be able to sustain myself and my family; to have a decent living. Driving a new Bently would be lovely, but that's putting it too far out there."
Read more about how to change careers from construction to IT.
Jamie Marturano is a freelance writer based in Pennsylvania.