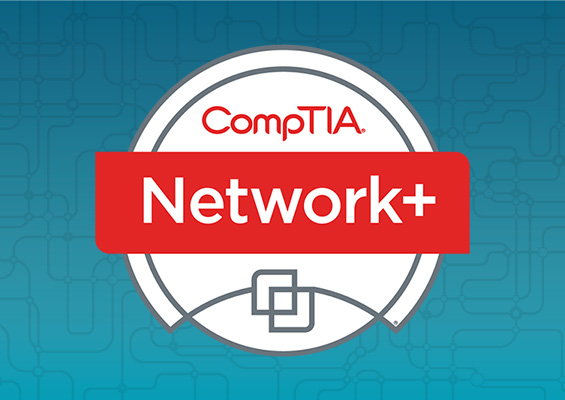 Anthony Sequeira is an IT trainer who prepares students to get CompTIA Network+ certified. CompTIA Network+ is a performance certification that validates the skills associated with junior networking roles. To earn the certification, candidates must demonstrate their ability to perform related tasks through simulations and performance-based questions, proving they not only know what a job entails, but how to do it. We asked him to provide an honest review of the new version of the exam.
I recently spent a few hours taking the new and improved CompTIA Network+ (N10-007), and I was overall pleased with the new exam. CompTIA does a splendid job with this exam thanks to several key areas.
Just the Right Length
Some certification exams place too much time pressure on candidates. But to be fair, those exams also provide the candidate with the full set of documentation on the products and technologies, so extreme time pressure must exist, or you could theoretically have candidates looking everything up for each required task.
The amount of time pressure in the revised CompTIA Network+ exam felt about right to me. Ninety minutes for a maximum of 90 questions might sound crazy, but the multiple-choice questions are short and straightforward enough that many can be answered in about 20 seconds or less.
A pivotal time factor consideration for students, however, is going to be the simulations that begin the bank of questions. If a student gets bogged down in these simulations, they could find themselves in a real jam during the multiple choice. Students need to be very careful not to ruin their entire testing experience by spending too much of their time trying to solve a tricky simulation.
Vendor Neutral
More so than the previous version (N10-006), the new CompTIA Network+ seemed utterly vendor neutral. It did an excellent job of sticking to generic networking concepts and not focusing on proprietary technologies (or even examples) that would bias the test to specific network vendors.
Spot-On Objectives
I know the objectives of this exam painfully well, as I authored a CompTIA-approved certification guide. Part of that approval process is surviving a careful audit of the text. I am delighted to state that the objectives for this version are well thought through and current for the essential areas of networking today.
Hold the Security Somewhat, Please
While candidates will most definitely face questions on network security in this exam, there will not be a significant bias to that as they might have seen in past iterations of the test. CompTIA realizes that with several certifications dedicated to IT security, it should be sparing in this particular exam.
Troubleshooting Is King
What is a big focus on the exam? Troubleshooting. Designing, building and maintaining a modern network is one thing, but troubleshooting it is where the significant challenges can come in. CompTIA addresses this head-on by focusing many questions in these areas. Even questions aimed at product and protocol awareness have a troubleshooting kind of feel to them. Well done, CompTIA!
The Major Topic Domains
I think it would be a bit irresponsible to provide a post like this and not give a glimpse of the main topic domains for this content and the percentage emphasis of each – so here is that data:
Networking Concepts: 23%
Infrastructure: 18%
Network Operations: 17%
Network Security: 20%
Network Troubleshooting and Tools: 22%
All in all, CompTIA Network+ (N10-007) addresses the foundational knowledge needed by today's IT networking professionals. It offers a good balance of the different areas involved in IT infrastructure with the appropriate level of difficulty for a junior network professional. If you are just starting your IT career, CompTIA Network+ shows employers that you have the skills needed to work in IT infrastructure.
The new CompTIA Network+ (N10-007) is now available. Get started today!