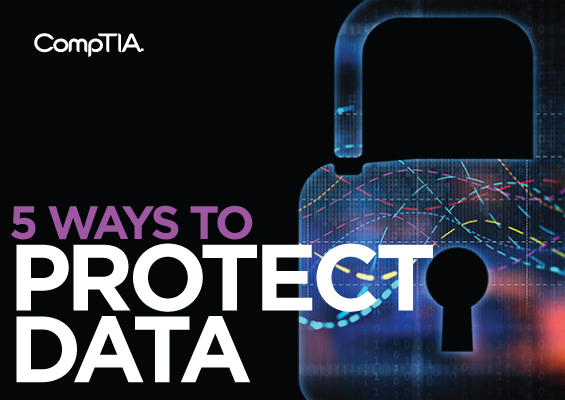 Data breaches make headlines, but the people working behind the scenes to ensure a breach doesn't happen are the real heroes. As a cybersecurity professional, you know the strategies to protect personal, consumer and company data are always changing. IT pros need to ideate ways to prevent cyberattacks rather than respond to them. Using big data to hunt down threats and adding transparency to your routine are important pieces to the puzzle, just as essential as obtaining the cybersecurity software that matches your needs.
"Adversaries to cyber are constantly evolving, continually iterating. As a result of that pattern, we have to adopt a similar pattern of behavior," said Tim Crothers in a new whitepaper by CompTIA. A cybersecurity authority and vice president of cybersecurity at Target, Crothers was in charge when the 2013 Target data breach occurred, and he wants to make sure no one experiences that kind of nightmare again.
There are a lot of ways you and your company can stay ahead of the curve. Metrics for Success: Is Your Investment in Cybersecurity Training Paying Off? includes five ways you can invest in cybersecurity practices and learn to save the day, every day.
Investigate New Software

Look into software that gives you a heads up on breaches, with tools that tell you what data has been compromised and who is hacking your system. Real metrics for security controls and training measures can help you stay ahead of the bad actors.

Install software that can isolate data and tasks and prevent malware from spreading. Because software can't do all the work for you, you must simultaneously implement real procedures driven by metrics and methodology to prevent attacks.

Know Your Hardware

Pentagon scientists say up to 40 percent of cyberattacks can be stopped by simply producing secure computer chips. That's a reality posed by the U.S. government's Defense Advance Research Projects Agency (DARPA), but it's still a few years and a few billion dollars away.

Until affordable, unhackable chips are a commonplace, develop a thorough inventory of your hardware to get a clear picture of all the devices you need to secure.

Use Proactive Tactics

Patches and fixes have often been reliable after the fact, but these days cybersecurity experts are using artificial intelligence, proactive scanning tools and automated antivirus software to keep a close eye on the entire network.

To stay ahead, address break-ins before they occur. If you spot a security gap or read about software that needs patching, make those fixes proactively. The Equifax breach happened because nobody bothered to patch a bug.

Practice Transparency

One of the best ways to build the trust of customers and the people in your office is to be clear about your actions and intentions. This will help you get buy-in from people — the ones who need to report phishing, change their passwords every 90 days and tell you about suspicious activity. If they understand what you're trying to do, they'll take their cybersecurity responsibilities more seriously.

Get Certified

Prove you understand behavioral analytics, networks and devices and how to combat cybersecurity threats by earning a cybersecurity certification. CompTIA Cybersecurity Analyst (CySA+), for example, is the only intermediate cybersecurity certification with performance-based questions covering security analytics, intrusion detection and response.

After earning CySA+, you'll want to keep it current, which means renewing it every three years to stay current by keeping your cybersecurity skills sharp.
Be a Cybersecurity Hero
For more on how you can be a hero every day, read the new whitepaper from CompTIA, Metrics for Success: Is Your Investment in Cybersecurity Training Paying Off? You can have all the fancy software and hardware on the market, but having someone behind the scenes who knows how to orchestrate them is the key to being a cybersecurity hero.
"Imagine a hammer," Crothers said. "If you give it to a master craftsman, you will get very different results than if you offer it to an amateur. The results will be very different even with the same tool."
Be a cybersecurity superhero with the CompTIA Cybersecurity Career Pathway.
MIchelle Lange is a writer and designer living in Chicago.