When considering a career in IT, you may wonder where to start, how long IT training will take or even if you'll be able to follow along with the content. Zach Hill of I.T. Career Questions gave CompTIA CertMaster Learn a test-drive to help you understand how it can help you gain IT skills and prepare for IT certifications. Watch his video or read our summary to get his take on the eLearning program.
What Does CertMaster Learn Have to Offer?
As you work through CompTIA CertMaster Learn, you have access to comprehensive, self-paced eLearning that uses videos, assessment and performance-based questions to prepare you for your CompTIA certification exam.
Study Materials
The study materials used in CertMaster Learn combine both documentation and videos so no matter how you learn best, you are covered with this IT training. The lessons are broken down into easy-to-understand segments that you can start and stop at your convenience. So, if you only have a lunch hour to study, you can tailor the program to your schedule and retain the information you need.
Practice Questions
After each chapter, you have the option of taking timed study questions to test your knowledge about what you just learned. You can answer these practice questions as many times as you like and go back and reread information you may have missed the first time. Challenge yourself by trying to beat your previous times for a personal record! These practice questions aren't softballs – they are quite challenging and will prepare you for your exam. Go over the material as many times as you need to!
Performance-Based Questions (PBQs)
The CertMaster Learn PBQs are great because they put you in real-world situations and ask how you would handle them. The PBQs allow you to flex your problem-solving skills in a situation you may actually encounter in your future career…but does so in a hypothetical scenario when the stakes aren't as dire, giving you a safe place to practice and learn.
Game Center
What's learning without a little bit of fun? CertMaster Learn's Game Center combines pertinent information with an online game format to shake things up a bit for learners. It's enjoyable learning style emphasizes the information covered in a fun and relaxed way. There are five different games to choose from, so you will never get bored while learning the things that will help you along your new career path.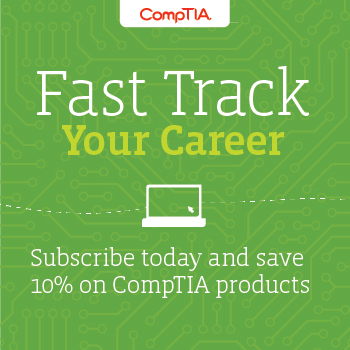 I've Completed CertMaster Learn … Now What?
Once you have completed CertMaster Learn and are confident in the information you've learned, you can either take your IT certification exam or continue studying with the next steps – CompTIA CertMaster Labs and CompTIA CertMaster Practice. We recommend this to ensure you have all the information down pat and that you are more than ready to rock your certification exam!

Find out more about CertMaster Learn and get started preparing for your IT certification!