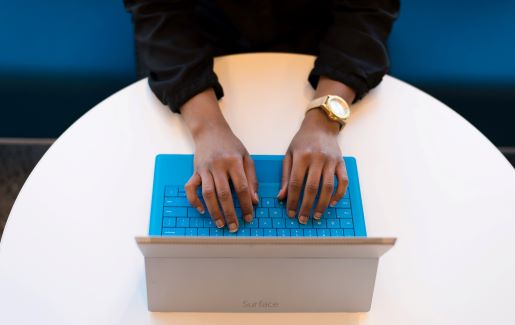 A couple of weeks ago, I was talking with a group of folks about information security and stated that as IT pros, our job is to become the custodians of data. My argument was that we're the ones who have, in one form or another, all of the essential data for an organization. We're the ones who are charged with keeping it secure. We determine the privacy measures. If you've ever heard the old cliché, "Possession is 9/10ths of the law," then really, we are the ones that possess critical intellectual property (IP) and personally identifiable information (PII).
I thought I had made a great point during my presentation. But, I hadn't finessed the point quite right. A couple of folks came up to me and let me know – in a very friendly, but firm way – that they weren't custodians.
I thought the word custodian was a nice word. After all, IT pros are charged with taking care of data. That's a cool, interesting and important job.
But they said I could make my point better if I used a different word: Instead of being data custodians, they consider IT pros to be data curators or data caretakers.
What Role Does IT Play In an Organization?
The more I think about this, the more I think they're right, at least to an extent. CompTIA recently surveyed IT pros about the data roles they play in today's modern environments.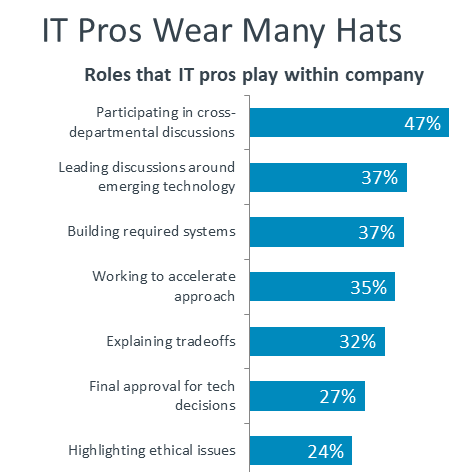 Figure 1: Roles that IT pros play in today's organizations
Almost half of the respondents indicated that IT pros play a strategic role. In many organizations, IT plays a much more strategic, vital role than just sourcing and protecting servers.
The phrase strategic IT is often used to show how IT workers are being brought in at the highest levels to make sure that data is properly created, transferred and stored. More importantly, they're brought into discussions with data analysts, marketing professionals and researchers. In other words, IT workers are shaping how data is used in an organization.
But that's not all – IT pros are also shaping how artificial intelligence (AI) is being used. CompTIA's recent Emerging Technology Community shows that for the first time, AI is the most important technology for IT pros to know. This is followed by 5G and the internet of things (IoT) (the former #1).
AI is increasingly being used to make critical decisions about how information is used. We're also finding that IT pros are being asked to understand the implications of AI usage, especially in regard to overcoming bias. In this brave new world of ambient computing, contact tracing and hyper-connectivity, IT pros are increasingly the ones who shape our data destinies.
IT pros are increasingly working with upper management to ensure compliance to privacy frameworks and laws, such as General Data Protection Regulation (GDPR) in the EU and the California Consumer Privacy Act (CCPA) in the United States. I recently spoke with Jeremy Daly and Adan Syed, who are helping workers in Australia prepare for our data-centric world and the Protective Security Policy Framework (PSPF). It's a global concern.
7 Skills For Strategic IT
I've been talking with IT leaders about the importance of having the right foundational skills for this role of the IT pro. I've found that today's IT pros need the following laundry list of skills.
| | |
| --- | --- |
| Skill | Description |
| Foundational Tech | IT pros need an essential understanding of end points, networking and cybersecurity. Employers can teach the rest – but only if the candidate knows the essentials. CompTIA A+, CompTIA Network+ and CompTIA Security+ prove to employers you have these foundational tech skills. |
| Identity Management | This goes beyond Active Directory (AD). IT pros also need to understand cloud-based identity management systems and how a person's profile and identity information will be shared in various states and platforms. CompTIA Cybersecurity Analyst (CySA+) proves you understand and can remediate identity management, authentication and access control issues. |
| Encryption | When sensitive information is moving from one platform or state to another, IT pros need to understand exactly how to encrypt that data in the best possible way. The CompTIA Cybersecurity Career Pathway, including CompTIA Security+ and CompTIA Advanced Security Practitioner (CASP+) cover data encryption. |
| Incident Response | IT pros need to do more than just create a plan for when things go wrong. They need to guide the organization in practicing incident response plans so that they become muscle memory. |
| Project Management | IT pros need to know what it means to participate in a project and contribute to each stage. CompTIA Project+ covers the fundamental project management skills IT pros need. |
| Writing | IT pros need to communicate well both verbally and in writing, from emails to reports. |
| Presentation | Another aspect of communicating well is presenting information in a clear, concise, useful manner, both in presentation decks and by speaking to groups. |

Focusing on the kinds of skills that allow you to participate in your organization's data curation will help you on the road to becoming essential to strategic IT. It may not necessarily matter if you call yourself a data custodian, a data curator or a data caretaker. What does matter is how you prepare yourself to participate in how organizations manage and secure information.

CompTIA Data+ covers the skills you need in data analytics. Start gaining skills like data visualization, data mining and more with CompTIA CertMaster Learn + Labs for Data+. Sign up for a free trial today!