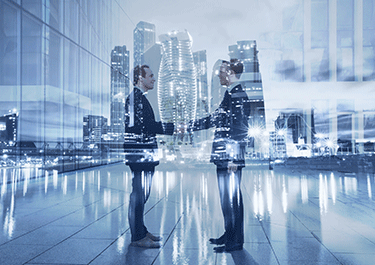 Having been in its new office for just a little over a month, the team at the seven-year-old Juno Search Partners in downtown Philadelphia had been busy outfitting the space and, according to Co-Owner Mikal C. Harden, eventually increasing staff to keep up with demands. The boutique agency, which is hired by companies to fill a variety of top-level positions in human resources, administrative support, accounting, finance and IT, has long operated a special IT division that has its eye on top tech talent around the country.
Harden and her business partner Vicki Sack have brought a consultative approach to recruiting for both small and large companies alike. Together they understand the nuances of each client's culture by getting to know them personally, and finding the best ways to outfit a team with the most successful new hires. Interestingly, recruiting in IT is fast becoming a lucrative industry with tons of demand for new talent. Top professionals share their secrets.
Harden said being based in Philly has its advantages. The city is actually home to a lot of tech start-ups. And nearby Drexel University has been inspiring new innovations and attracting top talent to the region, much like Boston, where MIT has been inspiring promising breakthroughs.
"One of our differentiators," said Harden, "is that we stay tethered to the community. We attend tech events, keeping a pulse on key players."
With a new Comcast Innovation Center being constructed just a few blocks away from Juno's office, the city is braced for an even bigger wave of new tech hires to the cable giant, which is sure to attract even more industry talent, like directors of IT and experts specializing in Java and Full Stack.
Recruiters like Juno have been using social media heavily to find the most appropriate talent for clients.
"I'm looking at LinkedIn every hour of the day," said Harden. She also pays attention to what professionals are doing to expand their public profiles, like participating on boards and panels, and getting involved in workshops and conferences. Being active in industry groups is a good way to get noticed, as well as keeping a clean and up-to-date online presence.
More and more IT experts host their own professional websites and blogs where they share advice and research. Finding new ways of setting themselves apart can ultimately put them on the radar of agencies like Juno that are spending a lot of time researching candidates on Facebook and Twitter, in addition to attending industry and networking events.
Maintaining a professional image online is key these days. It's not unusual for an agency to dig deep into online history to vet potential hires. Harden encourages people to Google themselves and to police how they participate on social media. There have been times when a tweet is flagged and could cost a job interview.
The recruiting process is actually a lengthy one between the time a client contacts Juno and Juno starts the ball rolling, Harden said. Online research and phone interviews both yield to more in-depth interviews and vetting before the best candidates are finally shared with clients.
"We spend our lives sourcing and reference checking," Harden said.
One of the advantages of working with an agency is that Juno is able to tap into a network of more passive, highly qualified candidates, who may not necessarily be replying to a job posting. As such, an agency like this is able to assist with direct hires; everything from temporary positions to long-term and contracted opportunities.
Because an agency like Juno has trustworthy connections that go far and wide, clients and potential hires alike can rest assured that they are ultimately getting the best exposure for the most appropriate, best-fitting opportunities in the industry. And they don't have to hire added staff just to review resumes.
When Referrals Are Key
Chirag Nangia, founder and CEO of Reppify in San Francisco, takes a different approach to matching up potential candidates with startups, mid-market and large enterprise organizations. The firm, which has recently worked with a Fortune 500 company to hire 100,000 new employees within one year, has developed a few solutions that have helped streamline the recruiting process to make it cheaper, more efficient and more accurate.
With offices in both the Bay Area and Northern India, Nangia is connected to two of the world's most influential tech hubs.
"Reppify is all about passive candidate discovery," he said. "For instance, a company with 10,000 employees is likely to have over a million people connected directly to the company through it's employees networks. Reppify helps companies tap into these networks to find the best candidates, efficiently, while benefitting the employees [who] attain referral bonuses while helping their friends."
In other words, Nangia uses the connections of current employees to find new ones. There are some trends he's seeing in the industry right now.
When he founded Reppify in 2009, Nangia brought with him experience at leading tech companies like IBM. The years he spent working in the industry ultimately helped shaped the company's direction – he wanted to develop a system that would help distinguish the best candidates for jobs on often a large scale.
"The demand for engineers is stronger than ever," he said, "especially in core markets like Silicon Valley. Skills in mobile development, agile project management, user experience, product design, data analytics, and, of course, pure software design and architecture, are massively in demand."
As such, agencies like Reppify work to tap into the job requisitions of clients who may be overwhelmed by the search process – or may not have the staff to search and vet potential candidates. Specifically, Reppify identifies the candidates with the most appropriate skills and background to match job requirements. The firm also helps to predict the likelihood for a passive candidate, for example, to switch jobs by looking at factors such as previous experience, location, industry and age.
That's really one of the biggest advantages of hiring a recruiter – agencies are connected to talent who simply may not be searching or responding to job postings, but who might consider making a career change.
"Ultimately," said Nangia, "the employee is key in the process." He regularly uses current employees to seek new ones.
According to CNBC, referrals make the very best hires in terms of profitability – they are 25 percent more profitable – with the lowest termination rates. They are also less likely to quit because these candidates are often already familiar with the company culture.
So how does someone get the attention of a recruiter?
"It is always helpful to be as complete digitally with one's information as [much as] possible," said Nangia, "including listing key skills and projects the professional is associated with."
He said it's better to maintain a "live" online resume, which in turn can help companies find these candidates. Many companies also like to see projects that the candidate has contributed to. "There is no better way to do that [than] making contributions to some amazing open source projects online," he said. "These are a great way for an IT professional to show their passion for the field, and also be discovered by companies looking for their skills."
Natalie Hope McDonald is a writer and editor based in Philadelphia.