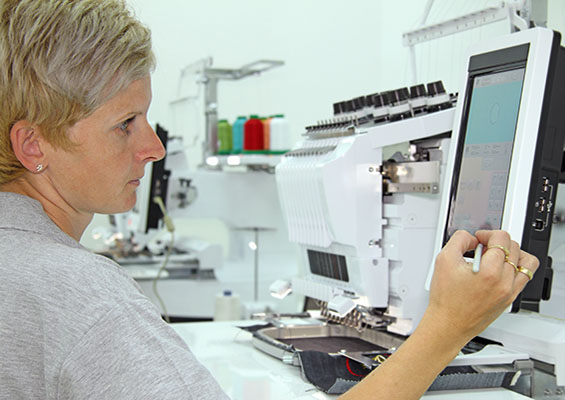 As automation and artificial intelligence (AI) become more prevalent, you may be wondering if (or when) a robot might take over your job. But it's time to stop worrying about the number of jobs displaced by new technologies and start preparing for careers that will not only survive the onslaught of automation, cognitive computing and robotics, but leverage them.
The IT industry, as it turns out, offers some of the best defense against workplace obsolescence.
Most of the reasons spring from the roots of automation. The underpinnings of the new technologies – their development, integration, optimization and maintenance – require some type of core or ancillary IT skills that millions of at-risk workers can acquire with a little motivation and some additional training.
There needs to be more training and education to drive that transition. But most of the pieces – including thousands of vacant tech jobs related to all aspects of automation – are already in place.
"It starts with building literacy around technology, and that's a challenging first step," said Seth Robinson, CompTIA senior director, technology analysis. "The level of technology education and the level of technical literacy are going to have to rise."
More Automation and More Jobs
An educated and informed workforce, in other words, is the best protection against the swift advances in automation. The National Bureau of Economic Research reported that automation could replace 47% of jobs in the United States during the next 20 years. But at the same time, the technologies will create millions of new jobs that require a human touch.
While robotic systems (along with trade, to a lesser extent) have gobbled up about 5 million manufacturing jobs since the year 2000, they are also expected to create about 1 million high-quality jobs in the next five years, according to the International Federation of Robotics (IFR). The automobile industry, one of the most heavily automated U.S. industries, added 260,000 robotics-related jobs since then, according to a new IFR report. And Amazon, with an install base of 45,000 robotic systems, plans to eventually hire 100,000 full-time workers at full benefits.
Industry needs a full complement of properly and continually trained workers – from millennials to baby boomers – to fill those jobs.
"We are heading toward a (talent) gap, and I hope we all internalize the importance of inspiring this young generation coming up, retraining the people we have, giving them a great vision for careers in the future," said Jon Battles, Amazon's director of worldwide engineering of advanced technologies, at IFR's recent CEO Roundtable in Chicago. "As long as we embrace it and train for it correctly, we have an awesome future."
At Risk or In Demand?
Some jobs and industries, of course, have a brighter future than others.
Jobs that require low- to mid-level skills to perform repetitive, replicable tasks –such as those in manufacturing, office administration and support, transportation and logistics, and wholesale and retail – remain susceptible. Those that require a high level of creativity and little direction – like management, business, health care, finance, education, the sciences and engineering – face a lower risk of obsolescence, at least for now.
AI-powered solutions trained to understand user behavior, interpret needs and make decisions will continue to evolve and threaten more white-collar workers, writes Forrester analyst Brian Hopkins. Forrester predicts that automation driven by AI and cognitive technologies will eliminate 11% of vulnerable jobs in less than five years, but will create 5% more jobs in sectors that are prepared to benefit by the new technologies.
IT ranks at the top of those sectors.
In last year's CITI "Technology at Work V2.0" report, conducted by researchers at the Oxford Martin School, the majority of respondents said IT is the most promising industry for future job creation, driven mainly by big data and AI, software development and coding, and IoT and sensor-related technologies.
In fact, the U.S. Department of Labor expects computer and IT occupations (cloud, big data, IoT, mobile) to add about 490,000 new jobs to the 3.9 million that currently exist by 2024, a 12% increase that beats the average growth for all other jobs.
Making IT More Accessible
Historically, lower-level IT jobs required more sophisticated skill sets than those in other industries. But that barrier to entry is lowering, Robinson said. Many hardware and software solutions are easier to install today, thanks to new tools and packaged systems. Smart cities, green energy, driverless cars and other IoT-related applications will require new types of integrated hardware solutions that young or transitioning workers can install and integrate with basic training.
IT certifications like CompTIA IT Fundamentals+ and CompTIA A+ can help prepare the next generation of IT workers. CompTIA continually updates its certifications to meet the current and future needs of the industry, and preparing people to work on and with robots is no exception.
"Shifts in society and technology create some jobs and eliminate others," Robinson said. "Those dynamics are difficult to predict. But we can suggest how people can prepare for them.

Learn the skills you need with CompTIA CertMaster Learn + Labs. Sign up today for a free trial today!