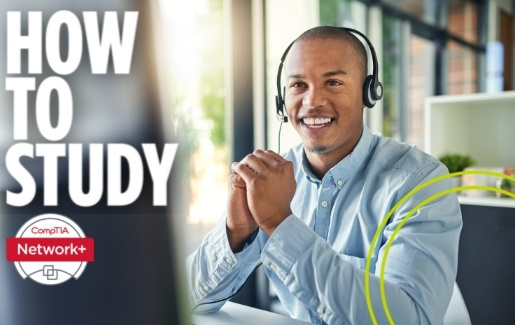 If you want to develop a career in IT infrastructure covering troubleshooting, configuring and managing networks, CompTIA Network+ could help you get there! Maybe you're an IT pro working on the help desk or maybe you're new to IT overall, but either way you have some work to do to earn your CompTIA Network+ certification. The brand-new version of CompTIA Network+ (N10-008) was just released. Read on the learn the best plan of attack to earn this updated certification.
Step 1: Create a Plan
Once you've made the decision to earn CompTIA Network+ (N10-008), you may feel like you want to dive in headfirst. It's important to take a step back, and begin by dipping your toes into this venture by considering the following questions:
Do you meet the prerequisites? CompTIA Network+ recommends one to two years total IT experience, with 9 to 12 months of hands-on experience working in a network support or network administration role.
Do you have a plan? It pays to be organized and diligent upfront when it comes to successfully passing certification exams. Download your customizable study plan.
How do you learn best? Consider whether to self-study or attend a course from an authorized training provider. See all of your options.
How will you test yourself? Use practice exams correctly to time yourself taking the exam and identify areas of weakness for additional study. Check out CompTIA CertMaster Practice.
Once you've answered these questions, you can begin figuring out what you already know and what you need to focus on during your studies. You can also get started using the training solutions that are right for you. In order to know what to study, you should first download the exam objectives.
Step 2: Download the CompTIA Network+ (N10-008) Exam Objectives
There's no better place to start preparing for a CompTIA exam than with the exam objectives! You can download the exam objectives for the new CompTIA Network+ exam directly from the CompTIA website.
Start by reading over the exam objectives and noting what you may already be familiar with, and what is a foreign concept to you. This could help you prioritize topics to study so you can focus more on what you don't know.
Speaking of topics, remember that the exam objectives are divided into domains. The domains are weighted, which also helps to organize your exam preparation.
Here are the new CompTIA Network+ domains and their relative weights:
Networking Fundamentals (24%)
Network Implementations (19%)
Network Operations (16%)
Network Security (19%)
Network Troubleshooting (22%)
It's important to pay attention to the exam domain percentages as you direct your study time. For example, network security has been streamlined to focus on the critical aspects of hardening networks against malicious attacks and the secure execution of network deployments to protect against unintended data breaches. But just because that topic has been streamlined since the last version of CompTIA Network+, doesn't mean it is less important as it makes up 19% of the exam.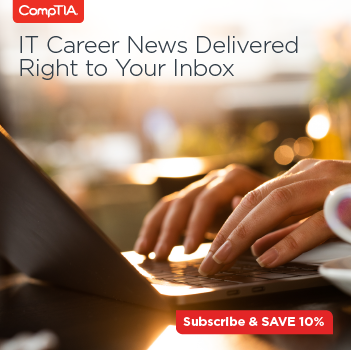 Step 3: Learn the Material
You've done the leg work to understand what you need to prioritize on your journey to becoming CompTIA Network+ certified, so now it's time to get started learning! CompTIA CertMaster Learn is a comprehensive eLearning solution designed around CompTIA exam objectives. The interactive platform includes videos, hundreds of practice questions, performance-based questions and more, all organized into a personalized learning plan to help you manage your study time.
Alternatively, The Official CompTIA Network+ Study Guide also covers all the exam objectives so you know you're focusing on the right topics.
Once you learn what you need to, you must put that learning into action! CompTIA Network+ is the only certification that covers the specific skills that network engineers need, and the exam includes performance-based questions, which evaluate your ability to complete hands-on tasks related to the exam objectives.
Step 4: Work on Getting Hands-On Experience
Obtaining hands-on experience may seem difficult when you're learning a new subject, right? The tech skills you've learned and obtained in your previous job roles are essential when advancing into a new IT career like computer networking, so don't sell yourself short. Luckily, CompTIA has study tools so you can practice real-life examples in a virtual environment.
CompTIA CertMaster Labs helps IT pros gain hands-on experience with real equipment and software to put their learning into practice. This platform allows you to put your knowledge to use in actual IT environments, (accessed with only an internet browser) complete tasks and immediately see the impact of your actions.
CertMaster Labs include:
Browser-based virtual environments that use real equipment
Extensive step-by-step lab guides aligned with exam objectives
Pre-configured exercises requiring minimal setup
Step 5: Get Exam Ready
Now that you've studied the material with CertMaster Learn and put that knowledge to use with CertMaster Labs, you're getting closer to being ready to take your certification exam. It doesn't matter if CompTIA Network+ is your first CompTIA certification exam or your tenth, it's important to familiarize yourself with how questions are presented and get used to the pressure of a timed exam.
CompTIA CertMaster Practice is a knowledge assessment and certification training companion tool that helps you gain knowledge and prepare for your CompTIA exam.
Here's how you'll reinforce knowledge with CertMaster practice for CompTIA Network+:
It quickly assesses what you know and then focuses on filling your knowledge gaps
It combines knowledge reviews and intelligent eLearning tools
It tracks real-time knowledge gain and topic difficulty to help you learn intelligently
CertMaster Practice gives you confidence as you go into your exam.
Ready to Get CompTIA Network+ Certified?
With the trifecta of CompTIA CertMaster Learn, Labs and Practice, you should feel confident in your preparation for your CompTIA Network+ certification exam!
Did you know? You can also bundle CertMaster Learn (and other CompTIA training solutions) with your exam voucher purchase AND a free exam retake in case your first try doesn't go as planned. Check out our bundle offers!
Ready to get started? Sign up for a free 30-day trial of CompTIA CertMaster Learn + Labs today.