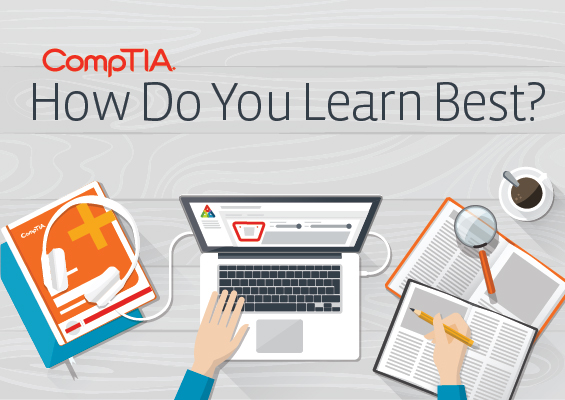 Most IT pros are well aware that they need to consistently gain new skills to stay relevant in their industry. But according to the Global Knowledge 2021 Skills and Salary Report, from 2016 to 2021, the number of IT decision-makers who report a skills gap in their IT department has increased by 145%.
And in the past year alone, roughly 60% of organizations felt that a lack of skills caused them to lose revenue and made it more difficult for them to reach revenue growth objectives. Therefore, gaining the right skills can not only make your organization stronger, but can help you advance your career.
While some gain these skills from personal study, most attain them through the process of pursuing IT certifications. Not only do certifications give people the skills they need to stay relevant in their field, but they also give them the credentials they need to increase their hireability.
Deciding to pursue an IT certification may be easy, and when it comes to taking the exam, knowing the material is half the battle. But knowing what to study and how to do so efficiently can be challenging. Understanding your learning style, as well as the various training resources that are available to you, will go a long way in making the exam-prep process less stressful.
What's Your Learning Style (and Why Does It Matter)?
The idea that people learn in different ways is not a new concept. Still, plenty of people have no idea how they learn best. When it comes to understanding what type of learner you are, knowledge is power. Knowing how your brain prefers to process new information will help you choose the most effective training tools for you. Not sure what your learning style is? Take our quiz.
Two Modes of Training for IT Professionals
Knowing what modes of training are available to you is just as critical to adequately preparing for an IT certification exam and understanding your learning style.
While there are four types of learners, there are just two broad types of training: Self-study and instructor led. Self-study is paced and managed by the learner and is generally best for those who are self-directed and self-motivated.
Conversely, instructor-led training happens in a physical or virtual classroom and is managed and paced by the expert teaching the course. This type of training is best for those who need more accountability, or who simply prefer to learn in a traditional environment.
Training Products to Help You Reach Your Goals
CompTIA offers everything you need to prepare for your certification exam. Explore training developed by CompTIA with options that fit various learning styles and timelines. Whether you prefer self-study or classroom training, CompTIA has you covered with the following:
eLearning: eLearning tools like CertMaster Learn offer a more personalized, more convenient option for those who want the guidance of curriculum without the schedule of a classroom. It's designed to deliver, track and securely store all your training resources on the cloud.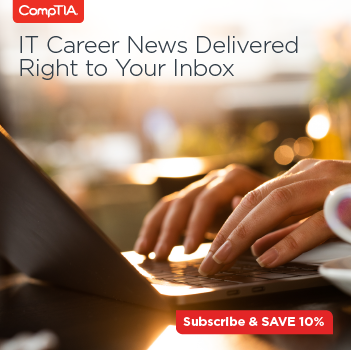 Training Tools That All Work Together
The great thing about the tools mentioned above is that they can work in tandem with one another. For example, someone may prefer to attend classes, but supplement that with a self-study tool. (In fact, CompTIA Live Online Training bundles include the CertMaster suite of products!) You don't have to choose just one way to get the knowledge you need to build your IT skill set.
By choosing the learning mode and materials that work best for you, you'll deepen your ability to retain information and increase your chances of acing your next IT certification exam. Most CompTIA certifications have the full CertMaster suite of training solutions and Official CompTIA Study Guides available. Many also have Live Online Training, with new courses being added regularly.
CompTIA Official Training Content Streamlines Learning
With CompTIA official training products, IT pros no longer have to patch together a training program from different sources, which can be a real pain. Using the same source for exam preparation and certification ensures that your training is cohesive and enables you to focus on learning so you can set yourself up for exam success.

The CompTIA Store makes it easy for you to find training products and bundles based on the certification you're working toward. Just click the Training dropdown menu in the navigation bar at the top and select your certification to see all of your options.

Check out the training products available to you in the CompTIA Store.