IT security is a growth industry. As organizations and educational institutions begin to understand that IT security is indispensable in a wired world, demand for security professionals is skyrocketing. This nationwide need for qualified, highly competent techs is a boon to those IT professionals seeking to work in this rapidly growing area. In IT security, the stakes are high, so employers want to know they're hiring security professionals they can trust. That's where certification comes in.
Certification is a proven differentiator in the eyes of employers. According to a 2013 Global Information Security Workforce study by (ISC)2 quoted in CompTIA's 11th Security Study, "70% of companies view certification as a reliable indicator of competency when seeking to fill gaps."

CompTIA Security+ is a well-respected certification, suggested for those who've spent at least two years doing professional IT security work. It's approved by the U.S. Department of Defense and updated every three years to reflect current security trends. Since its introduction in 2002, CompTIA Security+ has helped countless talented IT security professionals get their foot in the door and start down the path to both bettering their careers and making the online world safer.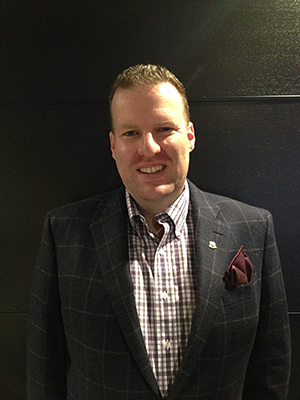 Pete Caro is one such IT professional. A senior IA architect at security consulting firm Ponte Technologies, Caro is a jack-of-all-trades, with software development, security architecture and research all falling under his purview.
"I've pretty much gotten to the point in my career where I'm the guy they throw at problems," said Caro. "It's a fun position to be in."
Caro solves problems for both military and corporate clients, and says that research he is working on now may someday drastically reduce the data breaches that now strike fear in the hearts of business owners and consumers. CompTIA Security+ helped him get his start.
Caro began taking computer science courses in college, and when he graduated and joined the Army in 1998, he was able to take on computer security roles while stationed throughout the world. When he got out of the service, though, his proven hands-on IT skill was not enough for private sector employers. It was only after taking the CompTIA Security+ training that Caro was able to truly begin his impressive climb up the ranks of the profession.
"[CompTIA Security+] gave me the credentials I needed to get my foot in the door of the IT industry, and a lot of my success stems from getting that certification and opening that door," Caro said.
Tenette Prevatte, department chair for information systems security at Fayetteville Community College, also found that CompTIA Security+ opened professional doors.
Prevatte, an MBA holder, had been teaching business courses at another local community college in North Carolina in the early '00s when she was asked to fill a role as a computer science instructor. She was teaching networking when a statewide grant came through to promote security certification for community colleges. Prevatte got on board, and was set up for success.
"Once I got that certification, the opportunity came up for the department chair position at [Fayetteville Community College]," said Prevatte. "Since I had the certification and the training, I was an ideal candidate for the job. It really helped my career."
But Security+ was the gateway to more than just immediate career success. It also set Prevatte down the path to pursuing other, higher-level certifications and continuing to stay on top of a field that is always changing.
"Once I [got Security+ certified] doors just started flying open for me. I then had an opportunity to get a digital security certification, to get Red Hat certification, and the Certified Ethical Hacker certification, which I never would have done if not for Security+."
Like Prevatte, Ray DeJean works with IT in an academic setting. A systems engineer at Southeastern Louisiana University, DeJean points out that providing high-level IT security for schools requires balancing academic pursuits and security needs.
"We like for our students and faculty to have open access to systems, especially if they're doing research on various topics," DeJean said. "In a corporate environment, often [companies] only let people do what they're supposed to do as a part of the job."
Academia, he says, requires a lot more freedom of information. "So that's a challenge, balancing that," DeJean said. "Remaining open so they can have freedom to research versus the security side of wanting to lock everything down."
DeJean has been striking this balance for a long time. While he was studying computer science as an undergraduate at the same institution at which he now works, the school was struck with a series of password hacks. DeJean was already a friend of the IT department, and was consulted about keeping systems secure. After he graduated, a position opened up and he was hired.
In 2005, DeJean was scouted by CompTIA and brought in as a subject matter expert to write questions for CompTIA's certification exams. Working on the SME side, he quickly saw the value of being certified, and pursued his own CompTIA Security+ certification.
In a busy university environment, other demands on the IT department can sometimes take precedence over security. But with CompTIA Security+ certification on his side. DeJean is able to make sure that the balance between academic needs and security is always a safe one.
"Keeping up to date on these certifications and trends on the security side definitely helps us be more aware of what we need to do to keep our enterprise secure," said DeJean.
Like DeJean, Prevatte and Caro are also CompTIA subject matter experts. All three IT professionals use their practical, hands-on work in IT to gather knowledge about the latest emerging threats in the field and help decide what skills make a qualified, top-notch security professional. Having experienced the benefits of certification, these three IT professionals give back to the profession, assuring that CompTIA Security+ remains the gold standard for IT security certification.
Matthew Stern is a freelance writer based in Chicago.