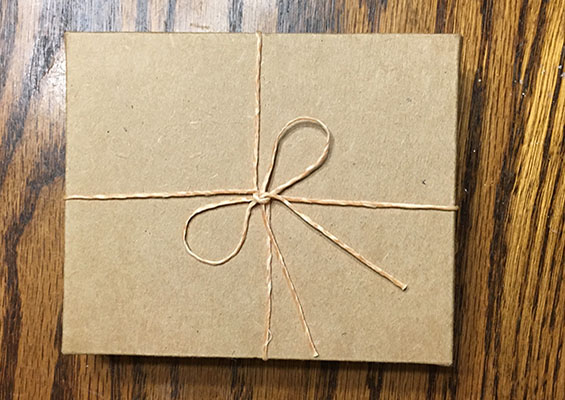 Tech pros can be tricky to buy for — usually when they want a new tech toy, they're already in line to buy in for themselves. And they have the means to treat themselves. According to the latest Cyberstates report, people working in technology are known to make more than double of what people make in other occupations.
Whether you're the IT pro who's been asked to provide a wish list or you're shopping for the tech pro who has everything, consider gifts tech pros can use like educational opportunities, software subscriptions and helpful home networking tools. Here are some gift ideas for the tech pros and tech fans in your life.
Connected Home
A smart hub can be installed to run the whole house from a single wireless connection, from holiday meal shopping lists to recipes for leftovers. Add on a remote-controllable thermostat to keep things cozy during chilly days and colored hue smart bulbs to design Zen lighting for concentrated coding time.
Bet you never thought about giving someone a wireless language as a gift, but it's an option to put smart home devices like carbon monoxide detectors, heat sensors and security alarms all on the same page. For IT pros who are building up and adding to their smart homes, look for products that offer voice command, home security and energy-saving options.
If you need a physical gift you can wrap and put under the tree, noise-canceling headphones are great for tech pros who travel a lot or just want to tune out the in-laws for the afternoon. And don't forget to include a cloud cam to keep an eye on the present pile.
The best part about buying these types of devices is that it gives your tech friend a project and an opportunity to practice their craft. Smart home devices need to be installed, networked with other smart devices in the house and secured from digital intruders.
Tech Support
People who help other people with their tech problems sometimes forget that they need IT support themselves. For tech pros who work on small businesses and side gigs, think about gifting them services and subscriptions that will help them throughout the coming year.
There are managed services products that keep cyber criminals from hacking into connected devices and protect personal data. For tech pros who provide IT security to their clients, look at a service provider subscription to help business owners offer multi-layered security solutions to their clients, too.
You could also give the gift of tech support. Find the best managed services provider in town and buy a package of their time. Your IT pro can use it to learn from other tech experts, get a handle on their own IT setup and make sure the devices and network they're working on is secure.
Subscription services are another way you can treat a techie this season, especially if your tech pal runs a small business. software as a service (SaaS) means companies have switched over to a recurring revenue model, so small businesses pay monthly subscription fees instead of buying software outright. A subscription to a design program or a year of accounting software will be much appreciated.
Online Education
Knowing about tech is different than a credential on your resume that says so, and you can give tech pros a career boost by helping them earn an IT certification.
CompTIA A+ is the industry standard for getting a job in technical support and having it on your resume can bump you ahead in the line in the applicant pool. An IT certification like CompTIA A+ is a career-boosting gift, something that will help a new IT pro get a handle on basic computer knowledge that they'll use throughout their career, including problem solving, computer networking and cybersecurity. Give the gift of training, a certification voucher or even a bundle that has both.
Know someone who is already studying for a certification? Give them the gift of practice tests and tools found in CompTIA CertMaster Practice. For those new to IT, invest in CompTIA CertMaster Learn, which will get them started on basic technology learning.
The best way to stay ahead in technology is to keep up on new ideas. If the IT pro in your life already has a CompTIA certification, help them keep it current by learning what's new in their field with CompTIA CertMaster CE. Video training subscriptions like ITProTV are also a great way to keep IT skills fresh and work toward the next career step.
A gift of education can help new techies get that first job in IT or help long-term IT pros keep up on the latest. And if you want to help a tech pro you don't know, make a charitable contribution to Creating IT Futures, which provides free training and certification to veterans, women and other underrepresented groups in technology. It's the gift that truly keeps on giving.
Michelle Lange is a writer and designer living in Chicago.