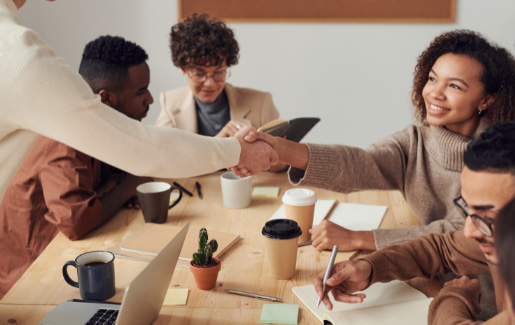 When it comes to diversity, equity and inclusion (DEI), not all cities are equal – at least according to the data. For the first year in the CompTIA Tech Town's four-year existence, the researchers included Simpson's Diversity Index to measure overall race and ethnicity characteristics within the tech workforce. This index weighs two key facets of race and ethnicity – richness and evenness (or think of it as depth and breadth) and reflects it in a single metric.
According to the most recent CompTIA State of the Tech Workforce, also known as Cyberstates, the overall U.S. workforce diversity index measure in 2022 was 57 on a 100-point scale. And the U.S. tech workforce recorded a diversity index measure of 59, roughly on par with the overall U.S. workforce. Let's take a look at the six metro areas on the 2021 Tech Town Index where diversity is counted as a top asset for technology organizations and IT pros alike.
The Tech Town Data
Based on 2021 job posting data, CompTIA looked at 20 metropolitan areas with populations over 250,000 where demand for hiring tech workers is greatest. The cities were then ranked based on cost of living, number of postings for open IT positions and projected job growth over the next year, as well as the next five years.
Did your town make the list? Download the report to see the top 20 U.S. Tech Towns.
Dallas, Texas
The City of Dallas' Black population is almost twice that of the national average – at 24% compared to 13% percent according to Census Data. BUiLT International co-founder Peter Beasley said that is an advantage.
"North Texas has the largest population of ready, educated Black people in the world," he told Dallas Innovates. "For businesses looking for Black technologists, come to North Texas."
BuiLT International – which stands for Black United in Leading Technology – was founded in North Texas in September 2020 with the mission of bringing people, organizations and companies together through community-focused activities, events and programs.
Dallas Diversity Details*
66 Diversity Index Score
10% Black in the tech workforce
12% Latino in the tech workforce
25% Women in the tech workforce
The Dallas region ranks as one of the most diverse economies in the nation and, according to the Dallas Regional Chamber, organizations are hiring to fill jobs in every major field.

Atlanta, Georgia
Atlanta's unique blend of talent, entrepreneurship and cultural leadership has created an ecosystem that has attracted some of the biggest tech players in the world. In a recent Georgia Tech Scheller College of Business article, the city stands apart from other tech hubs when it comes to the diversity of those participating. Atlanta has a 25% rate of participation for underrepresented minorities within the tech workforce. Compare this to Silicon Valley, with a participation rate of just 6.4%.
The city has long been synonymous with the success of minority-owned businesses, and that success continues to grow. Companies like Calendly, led by founder Tope Awotona, are leading the way for a new generation of Atlanta tech unicorns.
Atlanta Diversity Details*
64 Diversity Index Score
22% Black in the tech workforce
4% Latino in the tech workforce
28% Women in the tech workforce
And having so many local colleges and universities help. Georgia Tech produces the most technology graduates per year in the United States, according to research firm CBRE, which listed Atlanta as the eighth-best city for sourcing tech talent in a 2021 report.
San Francisco, California
Having a long-standing reputation for a persistent lack of diversity, Silicon Valley – and San Francisco – do well on the Tech Town Index. Home to the big tech players, pledges of DEI programs and initiatives are plenty, but who is making good on their words?
Coinbase, for example, relies on multiple employee resource groups (ERGs) to highlight and promote intersectionality. Those efforts led to company-matched donations to groups like Women Empowerment, ColorBlock, Give2Asia and the Transgender Law Center – according to a Built In SF article. Tapjoy, a mobile advertising and app monetization platform, tells Built In SF that their DEI program is built upon taking the necessary steps to listen and better understand the unique experiences of marginalized groups.
San Francisco Diversity Details*
62 Diversity Index Score
3% Black in the tech workforce
8% Latino in the tech workforce
26% Women in the tech workforce
DEI initiatives are all about forward progress and recognizing how an organization can better leverage a diverse workforce for improved business outcomes while positioning staff to maximize potential. Even though the Silicon Valley area has much work to do, companies like Coinbase and Tapjoy show that forward movement is the prescriptive remedy.

Washington, D.C.
Attracting people from all over the world, it's really no surprise that the nation's capital ranks high in diversity in tech. According to SmartAsset's Best Cities for Diversity in STEM report, the D.C. area ranks no. 2 for the best place to be for women and tech and no. 4 for overall diversity in STEM – bested by Oakland, Boston and Philadelphia.
D.C. Diversity Details*
65 Diversity Index Score
17% Black in the tech workforce
5% Latino in the tech workforce
27% Women in the tech workforce
But even the top metro area recognizes it still has some work to do. The Pathways to Inclusion Report was cultivated from a commitment by D.C. Mayor Muriel Bowser and the Innovation Technology Inclusion Council (ITIC) to expand the District's innovation economy in a way that will serve as a national model for inclusion and diversity.
Goals include creating 5,000 new tech jobs for underrepresented workers, creating 500 new tech businesses founded by underrepresented entrepreneurs and fostering the most inclusive culture among tech ecosystems on the East Coast.
We can measure our progress of diversity, equity and inclusion with data – but it's often the more personal changes taking place in these areas that make a bigger impact. How does your city fare?
Trenton, New Jersey
Traditionally, tech companies have been drawn to the Trenton metro area for the appealing infrastructure and incentives. Now, organizations can add a diverse, home-grown talent pool to that list. In fact, New Jersey is home to High Technology High School in Lincroft – the no. 1 STEM high school in country – and the state has the second highest concentration of foreign-born residents in the United States.
Trenton Diversity Details*
63 Diversity Index Score
10% Black in the tech workforce
7% Latino in the tech workforce
26% Women in the tech workforce
Although New Jersey is the 4th smallest state, it's home to the densest population in the United States. New Jersey is mighty in number, and multiculturalism is part of the state's culture.
New York City, New York
New York City has one advantage over other metro areas – it has the largest talent pool at more than four million people, with about 3.2 million of New Yorkers holding a bachelor's degree or higher. Add to that the fact that NYC's workforce is 45% foreign-born from more than 150 countries and home to the largest public school system in the country – and you have a recipe for diverse tech talent.
According to an NYCEDC article, New York City is leveraging these advantages and ensuring that diversity in tech starts from the ground up with the CS4All (Computer Science for All) initiative – ensuring that all public school students learn computer science, with an emphasis on female, Black and Latino students.
New York City Diversity Details*
64 Diversity Index Score
8% Black in the tech workforce
9% Latino in the tech workforce
24% Women in the tech workforce
And New York City is working to make tech jobs available for all through the NYC Tech Talent Pipeline. The group works with public and private partners to define employer needs to develop and test training and education solutions to meet these needs. They are also scaling solutions that work throughout the city's largest systems, delivering homegrown talent for 21st century jobs across the five boroughs.
Check out the full 2021 Tech Towns report here to see where you may want to start your IT career.
*Diversity statistics informed by the CompTIA State of Tech Workforce (Cyberstates) report.