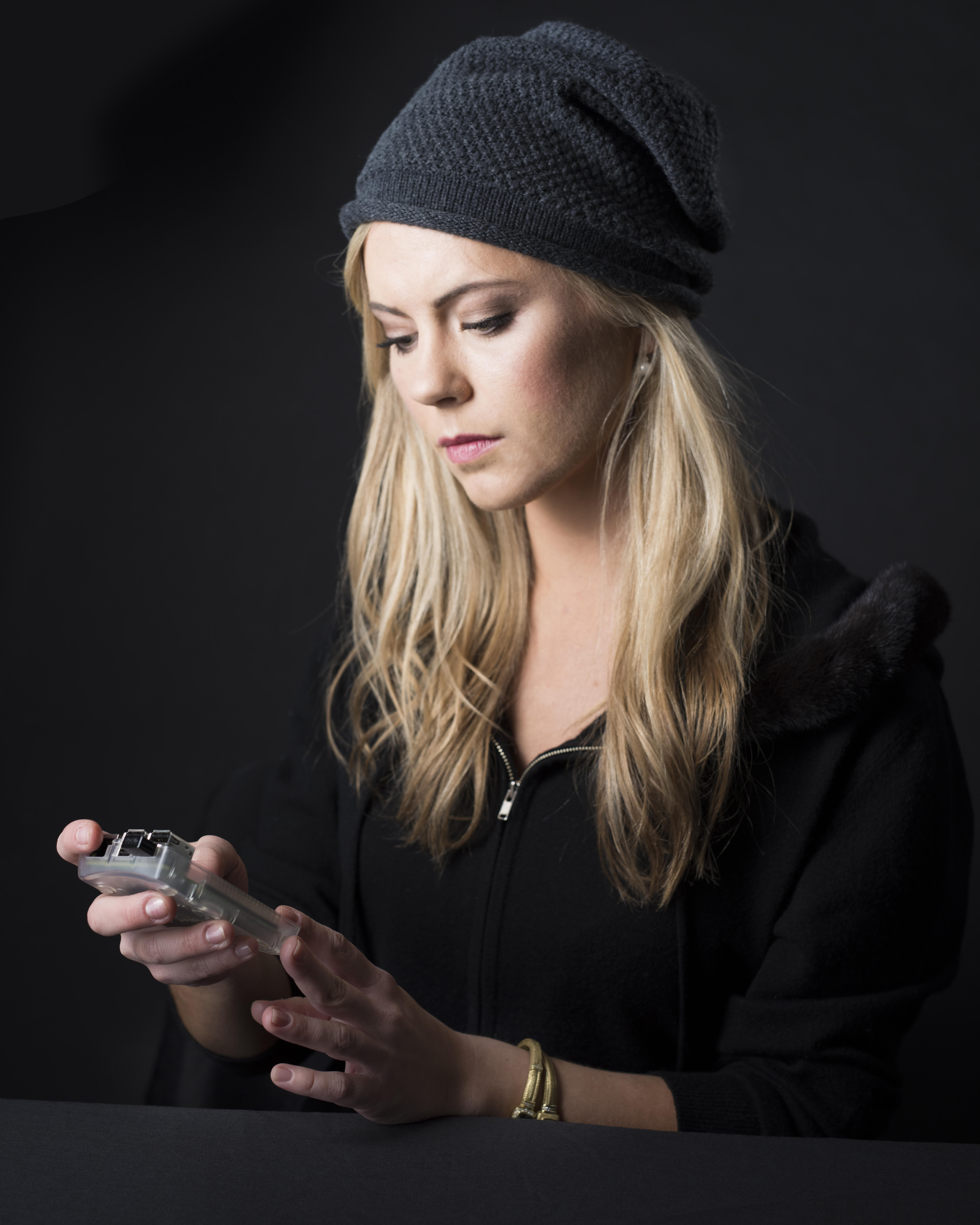 In the fall of 2012, fresh out of college, Mika Devonshire moved to Washington, D.C., seeking jobs in national security. As an undergrad at Princeton, she read the works of Nikolai Gogol in its original Russian and the eighth century poems known as the Mu'allaqat in Arabic. She spent her evenings sketching out the military formations used on World War II battlefields and wrote a senior thesis on depictions of nuclear conflict in international cinema.

But even with a resume, skillset and mindset that seemed tailored to international relations, entry-level jobs were scarce. As she waited to hear back from other potential employers, and with no tech background, she interviewed with a data analytics company in hopes of landing a day job. It was an interview that would change her life.
During the interview, the company's chief marketing officer described to the decidedly non-techie Devonshire a cybersecurity identity app the company planned to launch.
"When I was in that interview and heard about the field of cybersecurity, I feel like a switch flipped." Devonshire said. "I suddenly realized what the next phase of national security was. I took the job and dove in head-first."
Never having taken an IT course, Devonshire studied hard to learn the ropes of technology – first on her own and then with CompTIA in her corner.
A Whole New Set of Skills
[Cybersecurity is] always worth trying because it's a great field. It's stimulating. It's constantly changing and evolving. You can be a critical thinker and an analyst and love what you do.
As Devonshire began working on the app, she set out to answer her work-day questions about software development with online courses at night. First, she learned Java, and then took prerequisite courses for a master's degree she planned on pursuing.
By the time she reached her second job in the field, at encrypted communications consulting firm Silent Circle, she had completed four more courses and found a mentor in her boss, Dr. Daniel Ford. He recognized her acutely analytical way of thinking and pointed her in the direction of a specialized digital forensics degree.
In the fall of 2015, she began the master's program at George Washington University. But her lack of an undergraduate IT background put her in a pinch that not even online courses could address.
Back to the Basics and Beyond with CompTIA
In late November, Devonshire was sailing through the program. But as she sat with her adviser to plot out her future, she received some bad news. With no academic IT background, she would have to take a few basic computing courses, despite having the work experience. It was a step backwards that she was not thrilled to take.
Devonshire inquired about other options, and her adviser proposed an alternative. If she could pass the CompTIA Network+ exam, she could get right to the hard stuff.
The pressure was on. Devonshire poured over the CompTIA Network+ study guide. Six weeks of intense study and two attempts at the exam later, she passed, just beating the deadline. And Devonshire got more than just a pass on a few classes. The certification was another life-changer.
"It was sweet," Devonshire said. "I understood how the internet worked. I had one of those lightbulb moments late at night in the library reading about the backbone of the internet. It brings a smile to my face thinking about it, because that's the kind of knowledge you can gain in this profession."

With Network+ in hand, Devonshire spent the summer of 2016 strictly on cybersecurity boot camps and classes, getting as many certifications as possible. By fall, she had earned CompTIA Security+, EC-Council's Certified Ethical Hacker and a few others. That summer of certification segued into her accepting a position as a systems analyst at high-tech aerospace manufacturer and defense contractor BAE Systems.
Staying on IT's Cutting Edge
Today, Devonshire finds herself in a dream job she never knew existed. She has transitioned from the defensive side of cybersecurity – where she monitored logs, secured ports and ran compliance – to the offensive side, where she is combining her now-advanced cybersecurity skills with her life-long interest in national security to work on top-secret projects at BAE.
"All of the pen-testing classes and certifications I got over the summer made me very interested in transitioning from the defensive side to systems engineering," Devonshire said. "I am gaining technical skills here that I would have laughed at four years ago."
As Devonshire looks back at the quick strides she's taken to be on the cutting edge of cybersecurity, her advice to non-tech people looking to jump into any area of IT is quite simple.
"It's really helpful to just enroll in something," Devonshire said. "Whether you enroll in a free class online where you have a deadline … or you buy a CompTIA book and just study."
Looking toward the future, she is considering future certifications, including CompTIA Advanced Security Practitioner (CASP), and any position that speaks to her diverse range of skills. But she is, of course, partial to cybersecurity. Like classic Russian and Arabic literature and military history, it's more than just a subject to her.
"[Cybersecurity is] always worth trying because it's a great field," Devonshire said. "It's stimulating. It's constantly changing and evolving. You can be a critical thinker and an analyst and love what you do."

Ready to launch your cybersecurity career? Check out the CompTIA Cybersecurity Career Pathway to figure out your next steps!
Matthew Stern is a freelance writer based in Chicago who covers information technology, retail and various other topics and industries.