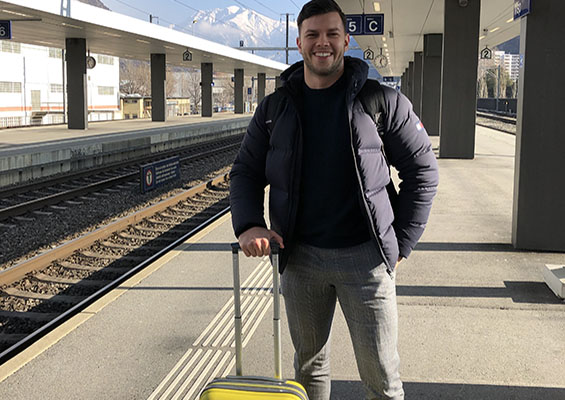 At global biotech firm Lonza, delivering service via technology is essential, and change and improvement are constant. A dizzying array of tech services in the biotechnology space demand seamless, secure data transmission between a complex network of systems distributed throughout the world.
Max Silkstone, global IT incident and problem manager, helps make this happen. When a change hits on one of the many systems under Silkstone's purview and causes an error somewhere along the way, he mobilizes the resources to get it fixed. When a new physical site goes live, a new vendor comes on or a new bank of equipment is implemented, Silkstone coordinates a smooth rollout.
"It's global position, I've got to manage things on a global basis," Silkstone said.
These days, Silkstone reports to a U.S.-based boss for a Swiss company with headquarters in Basel to meet the needs of customers worldwide. To reach this point in his career, though, he started where most everyone does: small, local and on the first rung.Back then, he discovered that CompTIA certifications were a foot in the door to a career. As he's diversified his skill set, it's come to mean even more.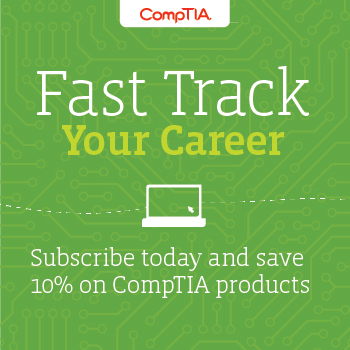 IT Certifications to Build a Foundation of Skills
In 2008 in his mid-teens, in the Northern England town of Leeds, Silkstone had a choice to make: take the A Level exams and pursue university or get a job right out of school. Silkstone was leaning toward the latter, but that raised even more choices – and more complicated ones. He needed to figure out what he wanted to do.
As part of a work-experience program while still in school, 'Silkstone worked for a media company and got some hands-on experience with IT fundamentals – an ethernet cable plugged in here, a monitor set up there. This introduction was enough to pique his interest. When it came time for his workforce apprenticeship, IT seemed like the obvious move, and it proved to be the right one. It was a six-month period that changed Silkstone's life.
The apprenticeship was built around IT certifications, including CompTIA A+ and CompTIA Network+. The CompTIA certifications in particular allowed Silkstone to build a strong foundation in the IT basics. The combination of an apprenticeship that allowed him to gain hands-on experience and professional soft skills and earn a highly regarded industry credential, he went from a complete novice to qualified candidate for an entry-level IT job.
"I owe a lot to the apprenticeship," Silkstone said. "That's where it all started, and straight out of that, after six months, I was into my first IT job."
From Connecting Computers to Connecting Offices
At only 16 years old, Silkstone was spending his days supporting the networking needs of CAD designers for the local housing council. He learned and traveled locally and, after four years learning the ropes, he sought a different IT role. He found himself at Lonza in 2013, where he experienced significant, exciting career growth.
Initially in charge of IT supporting at the four locations in the north of England, Silkstone found his responsibilities moving in the direction not just of advanced support, but of putting the infrastructure in place to make it all happen.
First the Manchester location needed a new lab. Being tasked with identifying the necessary technology, scheduling deliverables and strategizing how it would all work together gave him a taste of IT project management.
When the shared services office opened in Manchester a few years later, Silkstone set up its IT operations from start to finish to effectively deliver services. Integrating a complex network of physical technology, relationships and the like to make a new office function as a seamless part of the greater whole felt like a personal test – and he passed it.
Since then, the service delivery side of enterprise computing has begun to really speak to Silkstone. This is hardly a move away from technology, though. To do what Silkstone does well, understanding IT on the level that CompTIA certifications validates isn't just an advantage, it's a necessity.
IT: Always the Foundation
Silkstone has his sights set on becoming a master of the ITIL framework for service delivery, and he sees it as tech-heavy a role as any. What he does day to day is an extension of IT – and to do it right, he relies on the fundamental knowledge he validated through CompTIA certifications.

"Although you're focused on the delivery, the services you're providing and managing your external vendors, you're working a lot with the infrastructure, so you're constantly exposed to the technical side of things," Silkstone said. "You have to be attuned with service with anything you're moving to within the infrastructure environment."
Silkstone noted that in order to manage problems efficiently, he needs to stay in tune with the technical elements. He often asks questions like:
What triggered the event?
What was the corrective action or workaround? If it triggered a problem, what was the root cause?
"All of these questions in many cases will lead back to the IT infrastructure at the end of the day," he added.
These emerging methodologies for building out and implementing enterprise operations – service delivery, problem management, project management, change management and the like – are all built on a foundation of IT knowledge.
As Silkstone has evolved from field support roles into more strategic ones, his career trajectory points out a path that should be noteworthy for those who want to get into IT and are curious about their long-term career options. CompTIA A+ and apprenticeship both act as a foot in the door and an introduction to a never-ending process of IT learning that comes with the territory.
"The CompTIA A+ was my bread and butter," Silkstone said. "That was my way into IT. CompTIA, for me, was where it all started."
Are you interested in learning more about how CompTIA A+ can help you get into IT? Download the CompTIA A+ exam objectives to see what's covered and begin studying.
Matthew Stern is a freelance writer based in Chicago who covers information technology, retail and various other topics and industries.