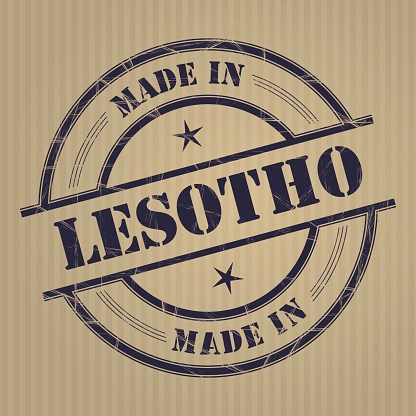 As Mahase Mahooana, head of IT at PostBank in Lesotho, spends another busy day managing the organization's strategic initiatives and making sure the IT governance meets the standards of the highly regulated banking industry, he is well aware of the sometimes difficult economic and technological realities faced by the small, developing country, which is set high in the mountains and surrounded entirely by South Africa, and the challenges that Lesotho must face to continue building both its economy and its IT presence.
According to Mahooana, the expenses attached to enterprise IT solutions can be difficult for businesses to absorb. Benchmarking, best practices and IT governance still need to catch up with other, more tech-savvy countries. Home Internet usage remains largely available only to the urban population (although 3G and 4G service from cell phone providers is continuing to penetrate rural areas). The lack of broad availability has led to a relatively low-level of technological adoption, especially among older generations. Because of this, enterprises can be technophobic; unable to see the value in implementing expensive new technologies.
But Lesotho's IT future holds great promise, beginning with the consumer market.
"Computers are now cheaper and there are a number of outlets where one can purchase one for personal use; unlike before where one would only be able to have access to a computer at work or school or college," Mahooana said. "Nowadays, students go around with their laptops, which can only improve the IT industry as more folks get acquainted with technology earlier. There is even more interest for people to take up IT as a career move or means of livelihood."
Ramakopoi Seeiso, manager of IT infrastructure at PostBank, got an early start working on IT in Lesotho, and from the outset of his professional life has been using CompTIA certifications to help build his skills and his career. His experiences highlight the important ways that the future of IT in Lesotho can benefit greatly from CompTIA certifications.
Seeiso began working as a network administrator in 1999 with only his academic qualifications to his name. Soon thereafter, he discovered CompTIA and saw that it held the path forward, both to job advancement and to knowledge. He started a study group with other aspiring IT professionals while he pursued his CompTIA A+ certification, building professional connections and making personal friendships along the way. This sort of cohesion among IT professionals is not always all that common in Lesotho, but in pursuing certification, Seesio found a group of like-minded locals to connect with. Other Lesotho-based IT professionals were not, however, the only people with whom he began to feel connected.
"What I liked most was that these are international credentials – international qualifications," Seeiso said. "I was quite happy that what I was learning here down in South Africa, down in Lesotho, someone who is in the U.S., who is in Europe, who is in Australia, is learning the same thing as I am. The level of knowledge I acquired in the process actually built my confidence and shaped the expectations that I now have. I am now able to face any challenge related to the IT."
Since then, Seeiso has gotten numerous other CompTIA certifications. He realized that earning certifications helps an IT professional understand the full picture of how networked communication functions. In the case of Lesotho, these connected systems are growing ever more important in connecting the country to the rest of Africa – and to the world.
"At the end of the day, when you've done different CompTIA certifications, you realize that you become a generalist with expertise," Seeiso said. "You come to networking, you know what to do in that area; come to security, you know what to do in that area; deal with storage and you know what to do there."
As he has continued to build his advanced IT skills through certification, he has helped Lesotho's financial services increase their connectivity and security.
At PostBank, he has worked towards making electronic banking as secure as possible, and has been involved in projects over the past few years enabling and streamlining international transactions between South Africa, Swaziland, Botswana and other South African countries. With his certifications backing his knowledge, he has been able to implement best practices and security measures to make sure that as Lesotho continues to become a more global player, and that its security solutions are keeping pace with global needs.
Most recently, Seeiso earned his CASP certification, and said that he has the certification to thank for his recent promotion.
"[Certification] gives an employer the assurance that the guy he is hiring is learning; acquiring knowledge and acquainting himself with the latest within the IT sector, that this guy's knowledge is not rusty."
And these sorts of IT professionals will become more important as Lesotho continues to go global. Mahooana saw various spaces in which IT has the opportunity to become increasingly prominent in the country.
As personal computer ownership in Lesotho increases, entrepreneurship and self-employment are, for Mahooana, the main places for IT advancement. He sees a world of open opportunity in e-commerce, which has not been widely explored in Lesotho. Being aware of, and keeping pace with, developments on the global scale are, according to Mahooana, a big part of what will drive the future of IT in Lesotho, alongside improved infrastructure, lower communication costs and legislation favorable to the development of the IT sector.
Seeiso, well-established as the kind of tech Lesotho needs, will no doubt continue to promote certifications and earn them as part of his personal journey. Through certification, Seeiso has joined the international IT community.
"[Certification] ensures that you're forever interested," Seeiso said. "You forever love and have that passion for the things that you do. I have customers that I serve both internal and external and it puts a smile on my face. CompTIA certification is my source of information, source of education, source of inspiration."
Matthew Stern is a freelance writer based in Chicago who covers information technology, retail and various other topics and industries.