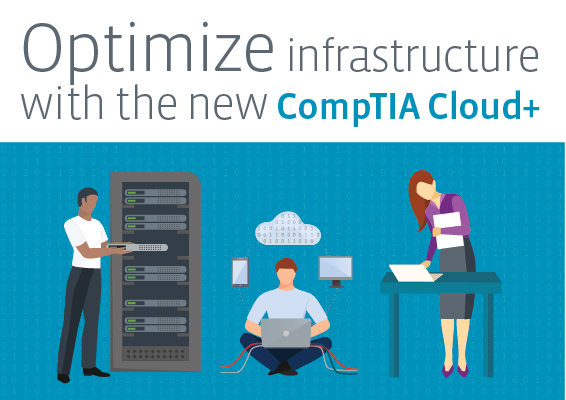 A sure way to prompt eye rolls in a room full of IT professionals is to mention the phrase cloud computing. Eye rolls are soon followed by the inevitable question about the definition of cloud computing and what you mean by it. This knee-jerk cynicism aside, cloud models continue to transform the delivery of IT services despite our collective exhaustion over the catchphrases we use to describe them.
Driving this transformation is the desire to achieve certain business outcomes, which can almost always be boiled down to the prosaic:
Reduce costs
Improve profitability
Generate more revenue
Be more agile
Whatever the desired outcome, business leaders recognize the importance of correctly applying the right technologies. And doing that requires the right skill sets.
What is a Performance Certification?
CompTIA performance certifications validate the skills associated with a particular job or responsibility. Performance-based questions include simulations that require the test taker to demonstrate hands-on skills, proving their ability to not only know what a job entails, but to actually do it.
The New CompTIA Cloud+ Addresses the Keys to Cloud Deployment Success
The refreshed CompTIA Cloud+ performance certification validates the skill sets needed by professionals in IT operations roles. It reflects an emphasis on deploying, monitoring and securing hybrid and multi-cloud environments. CompTIA Cloud+ validates the skill set needed to weave together solutions that meet specific business requirements.
The changes to the CompTIA Cloud+ certification exam (CV0-002) were driven by industry findings of the keys to successful cloud deployments and the corresponding skill sets needed to support them.
1. Cybersecurity is Central to Successful Cloud Deployments
The security and maintenance domains of the exam acknowledge the many security considerations integral to successful cloud deployments.
Both preventative and proactive measures based on an awareness of an organization's desired security posture are reflected in exam topics:
Policy and compliance
Risk mitigation tactics
Impact of cloud service and deployment models on security
Security automation tools and techniques
Business continuity and disaster recovery
2. Automation and Orchestration Bring Massive Value to the Business
Spread across all five domains of the exam are objectives related to automation and orchestration. These two core cloud computing concepts, the tools needed to implement them, and their appropriate application given system requirements are the keys to unlocking the promise of cloud initiatives.
Exam topics include automation and orchestration tools and techniques, proving a candidate's ability to do the following:
Deploy systems that meet given requirements
Update cloud elements, such as hypervisors, virtual machines (VMs), virtual appliances, networking components, applications, storage, clusters
Perform routine maintenance tasks, such as clearing and archiving logs, compressing drives, removing orphaned resources, removing outdated firewall rules, and so on
Meet security and policy requirements
3. Managing Cloud Vendors is Essential to Controlling Costs
The management domain of the exam addresses the pivotal role that monitoring and resource management plays in cloud implementations.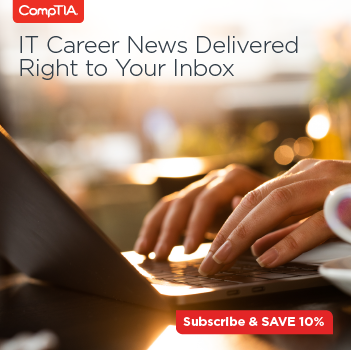 Topics include the following:
Cost considerations in deployment planning
Monitoring performance against service-level agreement (SLA) requirements
Monitoring resource consumption
The importance of de-provisioning
Calculating chargeback
4. Workload Migrations to Cloud Platforms Continue to Grow
Organizations recognize the opportunity presented by cloud platforms and continue work to identify what to move and when.
Related exam topics include the following:
Storage, compute and network requirements
Moving workloads between cloud providers
Application migration considerations
The new CompTIA Cloud+ certification exam (CV0-002) addresses the increased diversity of knowledge, skills and abilities (KSAs) required of today's systems administrators and systems engineers and validates what is currently necessary to perform effectively on the job. For business leaders wanting to leverage cloud models to achieve their objectives, CompTIA Cloud+ offers proof of the skill set needed to apply those models against a set goal.
Validate your cloud computing skills for today's business needs with CompTIA Cloud+ (CV0-002).