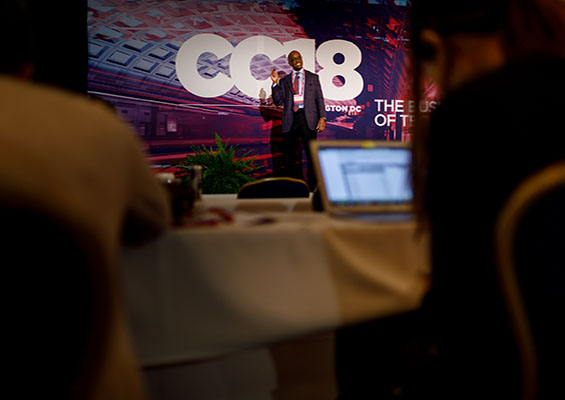 Cloud automation is one of biggest cloud computing advantages. Enterprises want to upgrade their technology and lose antiquated practices like retyping every employee ID for every new application.
"Automation isn't effective without coordination, and in a cloud environment you have both," DuWayne Harrison said during his ChannelCon 2018 presentation, "Migrating to Cloud: A Practical Guide." This deep dive into cloud migration has been approved for continuing education units (CEU) for CompTIA A+, CompTIA Network+ and CompTIA Cloud+, and you can watch it for free with ChannelCon online.
Harrison's point on automation is part of a larger tip: If you're migrating things to the cloud, manage the move through code and cut your workload down a lot.
"You want to do everything in an automated fashion," he said. "You should not be building things manually. If you have 50 instances, you should be able to write a script, save it and reproduce that very quickly."
The audience in Washington, D.C., took close notes while Harrison spent an hour going into specifics for different types of migration across all service and deployment models, and the three big players in automation tools.
If you're taking on a cloud migration project or looking for ways to refine your own cloud migration strategy, here are three ideas to consider as you approach a move to the cloud.
1. Research
As you start a cloud migration project, suss out the business and technical requirements, like where the information will be stored and how the enterprise wants to access it. Then, you can decide which cloud computing service is going to be able to meet your needs.
Make sure you understand the scope of the project, are guaranteed the project is fully funded and know the cloud migration deadline, Harrison said. It's also important that you're in touch with the right stakeholders — especially the ones with sign-off power.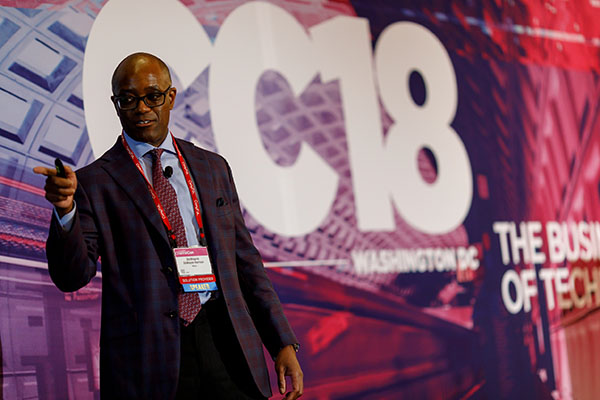 "If you don't have stakeholder buy-in, your project is dead on arrival," he said.
Once you've gathered the details of the project, get an up-to-date look at how the company currently manages its data and processes.
Harrison's tip: Get an accurate snapshot of what the enterprise needs using today's data, not a report within the same calendar year.
"Everyone here knows that in IT things change on a daily basis," he said. Get a look at the current state of the enterprise, he said, and let the client know that anything outside of that snapshot will be left out of the cloud migration.
2. Design
Once you better understand project scope and resources, start picturing how it will look in the future, including new business and technical requirements. "Remember, it's a transformation," he said.
Get your preflight checklists together as well as the boundaries of your cloud design and availability zones. As you're asking questions, be thorough. Just because there's a web version of an application they use doesn't mean that application is cloud ready.
Take the data you've gathered and create a cloud migration strategy for your move groups, including nontechnical plans like communications. Then, get your head around compliance, security and privacy related to data migration.
"All of that's going to define — more than your technical requirements — how your future space is actually going to look," Harrison said. "They're going to be what really define your cloud."
You also need to design your own measures for success. Set up key performance indicators (KPIs) so you have numbers to track work and response times before, during and after the migration. This step involves setting up your own success criteria, which should align with your service-level agreements (SLAs).
"It's one thing to move an environment, it's another to move an environment without data," Harrison warned.
3. Implementation
Your infrastructure has been moved to code, you've built out your new cloud environment, you're looking at the dashboard and everything's good. Now it's time to start the big push to get the information into the cloud. Here, too, a good plan will save you from disaster.
"Imagine you've got terabytes of data you're trying to get over, and your maintenance window was from 10 p.m. to 6 a.m. Now it's 6:30 a.m. and you're only at 20 percent. And the backups didn't run from the night before," Harrison said, to illustrate how important it is to plan a substantial maintenance window.
"Once you get it in the cloud, it's magic, but to get it there, these are some of the big pain points," he said.
Validate your skills for cloud migration with CompTIA Cloud+.
Michelle Lange is a writer and designer living in Chicago.