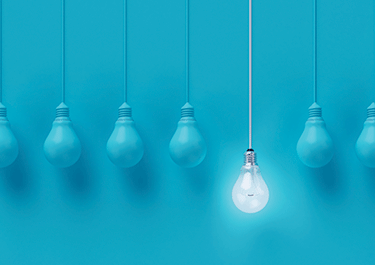 It's no secret that many professionals today would happily choose texting over talking. In fact, according to LinkedIn data, 43 percent of Millennials find it difficult to network.
But networking is the key to starting or growing your career in IT. A 2016 survey conducted by the Adler Group showed that up to 85 percent of jobs are filled via networking—and many of those jobs never even get posted online. So, if you're sending countless applications into the internet abyss, it's time to try a new tactic, and networking will have your highest return-on-time investment.
CompTIA IT Pro Executive Council Chair Emeritus and Atlanta Chapter member Julian Wade, a retired dean at Georgia Piedmont Technical College, understands the importance of networking. After all, networking helped him build countless connections in the industry, which in turn benefited his students with IT internships and entry-level job opportunities. Here, Julian provides his top three tips for IT pros who want to take their career to the next level with networking.

Tap into a professional association like CompTIA IT Pro
The simplest way for IT pros to start building professional relationships is to join their local CompTIA IT Pro chapter.
As a 32-year member of CompTIA IT Pro Atlanta, Julian would know: "Joining a professional association and attending the meetings will provide you with opportunities to get involved, meet people, and build both professional and personal friendships."

According to Julian, chapter meetings and events provide IT pros with a friendly atmosphere and there's a good chance you won't be the only newbie. "At our meetings, we have professionals who come for their first time who may be brand new to IT or have five or 10 years of work experience. Either way, everyone is in the exact same situation."
Seek out a leadership role in your association.
Once you've taken the first step of joining an association and attending a few meetings, consider getting more involved. "Seeking out and accepting a leadership role in the association will help you learn to network more naturally. It's also a perfect opportunity to practice your leadership skills in a non-threatening environment, where an early mistake will not affect your job," says Julian.
Push yourself outside your comfort zone—in the most comfortable way possible.
At the end of the day, Julian believes that you just need to make yourself network. "If you want a job or you want to make a career move, you must adapt the mindset that networking is part of the process."
Better yet: Make networking a habit, so that when you're looking for your next position, you're not starting from scratch building up professional contacts or reaching out to people who haven't heard from you in years. Joining CompTIA IT Pro and participating in your local chapter will help you stay connected to your network without feeling like you're only reaching out when you need something. The more you participate in CompTIA IT Pro, the more natural networking will feel and the more relationships you will build.
"At CompTIA IT Pro, you will have a chance to meet leaders in the IT industry and interact with them in a relaxed, informal setting. You never know when you may meet someone who is looking to hire a person with your exact skill set and career goals," says Julian.
Looking for more networking advice? Check out our video with 10 tips to make networking less stressful and find your local CompTIA IT Pro chapter.