Chair
Director of Professional Services,
ShowTech Solutions, Inc.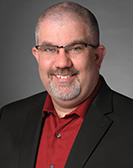 Charles Love
Director of Professional Services, ShowTech Solutions, Inc.

Charles is currently the Director of Professional Services for Showtech Solutions out of Tampa, Florida. Charles' primary focus is enhancing operational efficiencies within the Managed Services Department. Over the years, he has been very instrumental in helping Managed Service Providers grow and enhance their offerings as well as guiding them through common growing pains to elevate them to the next level.
By leveraging tools, process protocols, and automation in our daily lives we can take a lot of the guesswork and confusion out of the "how we do it" side of the business. Over the years, both vendors and peers have leveraged Charles for his experience in the Managed Services business – specifically in the operations and auditing side. Charles has a unique way to view the whole environment as a whole to see where there may be opportunities for improvement. Throwing money at a problem is not always the best course of action, but applying proven processes and procedures to a problem can be very beneficial.
Over the last 17 years, Charles has both hosted and participated in panels and breakout sessions at various conferences and roadshows to share his experiences around the Operational Efficiencies of the Managed Services Business Model. He has delivered educational sessions during CompTIA ChannelCon, Datto DattoCon, ConnectWise IT Nation, Continuum Navigate, and other industry conferences.