Chair
Director of Partner Incentive Strategy & Program Design,
Microsoft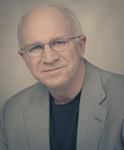 Michael Haines
Director of Partner Incentive Strategy & Program Design, Microsoft

Michael Haines is Microsoft's Director of Worldwide Partner Incentive Strategy and Program Design. Specifically, he leads partner incentive design for Open License, CSP, and Surface incentives. In this role, he is responsible for defining the strategy to evolve the partner incentive programs that will deliver optimal partner sales and market results, and motivate partners to evolve their organizations to take advantage of the shift to the cloud. He also designs programs that will enable the strategy and maximize near-term results. Prior to this assignment, Mike was Director of Worldwide Partner Capacity Planning & Strategy, where he developed and operated a corporate shared-service that coordinates the multi-dimensional planning with Microsoft business units to assess their 3-5 year channel and partner capacity requirements. In addition, he worked with these business groups across the globe to regularly apply the planning outputs to their unique business environments to build channel capacity maps & strategies that optimize their state of partner capacity and drive their revenue growth. Prior to this assignment, Mike served as General Manager of Microsoft's US Channel & Partner Strategy.
Prior to joining Microsoft, Michael was Research VP of Gartner's Business Strategies organization, where he had responsibility for research and advisory services related to the sales and channel strategies of IT providers. In addition, he frequently presented at industry conferences and published in various periodicals on these topics.
Prior to joining Gartner, Mike spent ten years with Inacom, a leading provider of technology solutions. His career has also included positions with 3M, MISG (an IBM Marketing Associate), and Unisys. He has over 37 years of executive, sales & sales management, marketing, and major account management experience in the office automation and information technology services arena.
Michael received his B.S. in Business Management from the Foster School of Business at Bradley University.