This article is part of an IT Career News series called "Your Next Move." These articles take an inside look at the roles related to CompTIA certifications. Each article will include the responsibilities, qualifications, related job titles and salary range for the role. As you consider the next move in your IT career, check back with CompTIA to learn more about your job prospects and how to get there.
Ready to move up from the help desk? Is it time to put your troubleshooting skills to use in a new position? If you're a methodical thinker who's good at monitoring processes and making sure everything runs smoothly, then server administrator may be a good next step for you.
What Is a Server Administrator?
A server administrator configures and maintains servers and makes sure IT infrastructure runs smoothly in the following ways:
Creates new user accounts, recovers lost passwords and keeps data secure
Develops and implements network maintenance standard operating procedures
Diagnoses and repairs hardware and network malfunctions
Ensures security firewalls are updated regularly
Provides management with regular reports
Midsize and large organizations usually have at least one dedicated server administrator in house, but working with a service provider that specializes in server administration is also an option. In smaller environments, where individuals or small teams may be providing a full range of IT support, systems administrators and network engineers might double as server administrators.
Server administrators typically work regular office hours in a standard office environment. However, due to upgrades that need to occur during off hours, or when a problem arises, a server administrator may be called in outside of normal business hours. The work involves collaboration with different departments, so people who work well in groups will thrive in this position.
Server administrators need to have adequate knowledge of many types of server-based business applications and should be able to install, manage and troubleshoot servers in data centers as well as in on-premises and hybrid environments. It's important for IT pros in this role to stay abreast of new technology to understand how to work with new hardware and software and recommend modifications and improvements.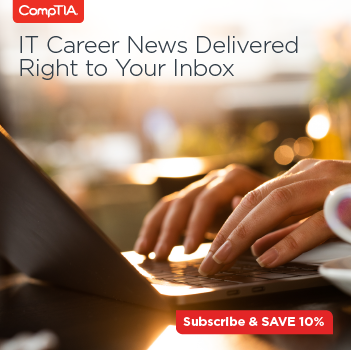 How to Become a Server Administrator
Most companies hiring a server administrator are looking for someone with a bachelor's degree in computer science or engineering and strong knowledge of at least one server operating system, such as Windows, Mac or Linux. Many server administrators previously worked as help desk technicians, data center or network technicians.
Certifications like CompTIA Server+ and CompTIA Linux+ can prove that you have the specialized skills needed to be a server administrator. Check out the CompTIA Career Roadmap to see what other certifications can help you become a server administrator.
The Details
Server Administrator Salary Range
The median annual wage for server administrators is $84,810 (U.S. Bureau of Labor Statistics).
Server Administrator Job Outlook
From 2019 to 2029, CompTIA projects an increase of 4 percent for server administrators, with 16,000 net new jobs expected during that 10-year period.
Job Titles Related to Server Administrator
Will your next move be server administrator? If so, check out CompTIA Server+ to get the skills to get you there.