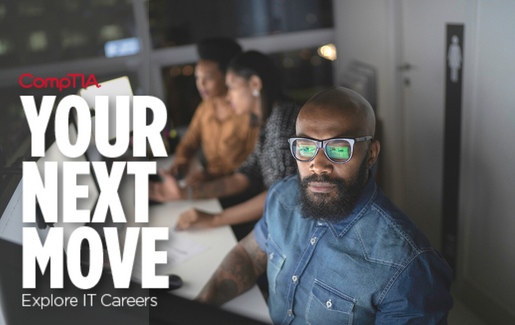 This article is part of an IT Career News series called Your Next Move. These articles take an inside look at the roles related to CompTIA certifications. Each article will include the responsibilities, qualifications, related job titles and salary range for the role. As you consider the next move in your IT career, check back with CompTIA to learn more about your job prospects and how to get there.
The world of Linux is growing, and there's demand for up-and-coming engineers. Linux can be a complex system to learn, but it's a valuable skill for IT professionals. Becoming a Linux engineer means overseeing the processes of installing servers and transitioning hardware from other operating systems into Linux. Sound interesting? If you want to perform testing and troubleshooting while monitoring system performance, then Linux engineer could be your next move.
What Is a Linux Engineer?
A Linux engineer supports an organization in the following ways:
Work with vendors and other IT personnel for technical design, implementation and problem resolution
Coordinate with other departments to ensure on-time delivery of fully tested and compatible devices that meet product requirements
Provide design guidance and support to enable optimal usage of the technology
Create, maintain and troubleshoot Linux instances on multiple networks, in multiple architectures
Troubleshoot issues with the product as reported by customer responses
The role of a Linux engineer may vary depending on the organization but overall is the same. They're typically more needed and involved within a tech company than other organizations. Those with Linux skills are sought after in the industry which is why Linux jobs are currently on the rise. Being a Linux engineer allows you to fully support and improve an organization while operating and troubleshooting multiple systems.
How to Become a Linux Engineer
It's common for a Linux engineer to hold a bachelor's or master's degree in computer science, computer engineering or engineering or have equivalent experience. Learning Linux commands can also help you succeed in your career.
Other qualifications include:
Understanding advanced Linux systems
Having strong scripting and computing skills
Being fluent in programming software, systems and languages
Being capable of working in an environment using cloud systems
The ability to work with Agile practices
While these qualifications may be a bit broad, CompTIA Linux+ can help you conquer the industry.
Certifications like CompTIA Linux+ validates the skills of IT pros with hands-on experience configuring, monitoring and supporting servers running on the Linux operating system. Check out the CompTIA Career Roadmap to see what other certifications can help you become a Linux engineer.
The exam focuses on the following skills:
Hardware and System Configuration
System Operation and Maintenance
Security
Linux Troubleshooting and Diagnostics
Automation and Scripting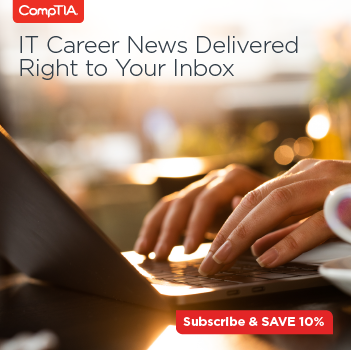 In addition to certifications, CompTIA offers a full suite of training products to help you learn the technical and professional skills needed to become a Linux engineer:
The Details
Linux Engineer Salary Range
According to Lightcast, the median advertised salary for a Linux engineer is $99,000 as of July 2022. Although, there are many factors that influence salary such as location, job level, years of experience, company size and more.

| | | | | |
| --- | --- | --- | --- | --- |
| 10th Percentile | 25th Percentile | 50th Percentile | 75th Percentile | 90th Percentile |
| $76K | $87K | $99K | $110K | $121K |
Linux Engineer Jobs
According to Lightcast, there were nearly 10,000 job postings for Linux Engineers during the last 12 months. A small sampling of the types of employers hiring Linux Engineers include General Dynamics, Dell, Amazon, Microsoft, Raytheon, Qualcomm, General Motors, Banner Health System and Logitech.
Job Titles Related to Linux Engineer
+ Means More
At CompTIA, + means IT careers. That means you can consider us your partner on your journey to becoming certified, finding, interviewing for and winning that new job role.
We help you save money. Getting a CompTIA certification is an investment in your career but getting a discount can help. There are several ways you can save money on your CompTIA purchases.
We help you decide how to take your exam. Scheduling your exam is the easy part. CompTIA exams are offered at testing centers around the world as well as through online testing, which is available 24/7, so you can test in person or at home. Learn more about your testing options.
We help you land your next job. We've teamed up with ZipRecruiter so you can get access to job alerts, digital badging and more. Be sure to sync your credentials on ZipRecruiter as you continue to grow within the tech industry.
Need more job inspiration? Check out CompTIA's Tech Job Report video series now premiering on CompTIA Connect. Learn more about the latest data and trends in tech hiring and the implications for employers and the U.S. workforce with new episodes each month.
Read about more IT jobs featured in Your Next Move.
Will your next move be Linux Engineer? If so, download the exam objectives for CompTIA Linux+ to learn more.