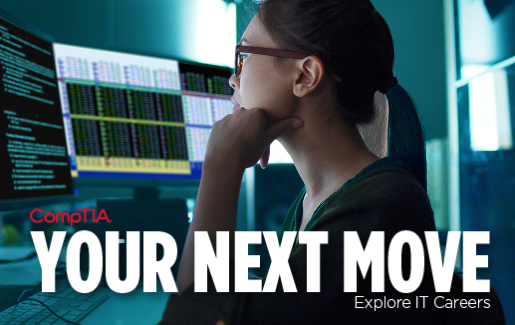 This article is part of an IT Career News series called Your Next Move. These articles take an inside look at the roles related to CompTIA certifications. Each article will include the responsibilities, qualifications, related job titles and salary range for the role. As you consider the next move in your IT career, check back with CompTIA to learn more about your job prospects and how to get there.
More technology runs on Linux than you probably realize. It's very likely that everything from the car you drive to the video games you play at home runs on Linux, even your favorite online shopping destination. It's incorporated everywhere, so it's no surprise that people who know this operating system backward and forward are of great value to many organizations. If you have these skills, a role as a Linux administrator could be your next move.
What Is a Linux Administrator?
A Linux administrator is a back-end IT specialist who installs, configures and maintains Linux operating systems in the following ways:
Installs and configures Linux systems including back-end databases and scripts
Performs system maintenance by reviewing error logs
Creates system backups
Monitors system performance to prevent slowdowns and crashes
Provides technical support
Maintains system security
A Linux administrator is an important member of the IT team at any organization but is generally found at medium to large organizations. They are responsible for completing routine security audits and administrative scripting with computer languages such as Perl, Python and Shell. The Linux administrator is often the point person between the organization and the end user and is tasked with coordinating internal teams to drive projects and improvements.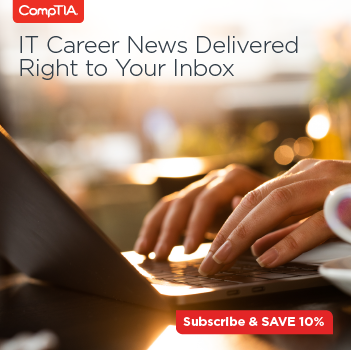 How to Become a Linux Administrator
Most companies looking for a Linux administrator are looking for a bachelor's degree in computer science or a related field. Many organizations also want to see a relevant Linux certification to validate a candidate's training and knowledge of Linux operating systems.
But understanding Linux is not the only skill needed for this position. Qualified Linux administrators will also have skills in application development, systems hardware, web services, Python, Windows and SQL.
Also, you can't forget about troubleshooting and communication skills. Since the role of a Linux administrator is part technical guru and part people manager, these skills are just as important.
Certifications like CompTIA Network+ and CompTIA Linux+ can set you on the right path to becoming a Linux administrator.
CompTIA Network+ helps develop a career in IT infrastructure covering troubleshooting, configuring and managing networks. The new CompTIA Network+ N10-008 exam was released in September 2021. It's recommended that you become CompTIA Network+ certified or have equivalent knowledge and experience before pursuing CompTIA Linux+.
CompTIA Linux+ validates the skills of IT pros with hands-on experience configuring, monitoring and supporting servers running on the Linux operating system.
The exam focuses on the following skills:
Security
Kernel modules
Storage and virtualization
Device management at the enterprise level
Git and automation
Networking and firewalls
Server side and command line
Sever coverage
Troubleshooting
SELinux
In addition to certifications, CompTIA offers a full suite of training products to help you learn the technical and professional skills necessary to become a Linux administrator. Check out the CompTIA Career Roadmap to see what other certifications can help you land this role.

CertMaster Learn: Learn at your pace with interactive lessons and videos
CertMaster Labs: Get hands-on practice using real software applications
CertMaster Practice: Test your knowledge and find out if you're ready for the exam
The Official CompTIA Study Guide: Learn and review exam objectives with our comprehensive textbook
The Details
Linux Administrator Salary Range
The median salary for network and computer systems administrators, which includes Linux administrators, is $84,810 a year (U.S. Bureau of Labor Statistics (BLS)).
Linux Administrator Job Outlook
From 2020 to 2030, the BLS projects an increase of 5% for the category of network and computer systems administrators with 18,800 net new jobs expected during that 10-year period.
Job Titles Related to Linux Administrator
+ Means More
At CompTIA, + means IT careers. That means you can consider us your partner on your journey to becoming certified, finding, interviewing for and winning that new job role.
We help you save money. Getting a CompTIA certification is an investment in your career but getting a discount can help. There are several ways you can save money on your CompTIA purchases.
We help you decide how to take your exam. Scheduling your exam is the easy part. CompTIA exams are offered at testing centers around the world as well as through online testing, which is available 24/7, so you can test in person or at home. Learn more about your testing options.
We help you land your next job. We've teamed up with ZipRecruiter so you can get access to job alerts, digital badging and more. Be sure to sync your credentials on ZipRecruiter as you continue to grow within the tech industry.
Need more job inspiration? Check out CompTIA's Tech Job Report video series now premiering on CompTIA Connect. Learn more about the latest data and trends in tech hiring and the implications for employers and the U.S. workforce with new episodes each month.
Read about more IT jobs featured in Your Next Move.
Will your next move be Linux administrator? If so, download the exam objectives for CompTIA Linux+ to learn more.