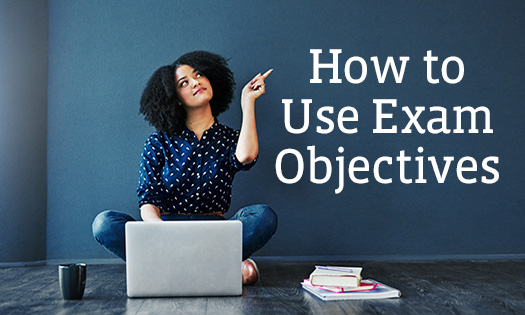 It's hard to know where to begin when sitting down to study for an exam. Especially one as extensive as a CompTIA job role based IT certification exam. Exam objectives can help you make a plan, and that's why we provide free access to all of our exam objectives through CompTIA.org.
What Are Exam Objectives?
Exam objectives can be thought of as a competency standard. Each objectives document outlines knowledge and skills that the industry has deemed important for candidates to be successful on the job. The objectives also comprise the topics that will be covered in the exam you are studying for. They are designed to guide your studies and prepare you for a future job.
In general, an exam objectives document is split into several domains that are followed by the various objectives. The exam objectives for all CompTIA exams are available to download for free under the Training tab on the CompTIA website.
CompTIA sets these exam objectives through a comprehensive job task analysis (JTA) process. During this process, CompTIA consults with a large committee of experts in the field who represent the global IT industry as a whole, including IT pros and those who manage IT pros. Through research and the JTA workshop, these subject matter experts (SMEs) draft a standard that represents skills needed on the job.
Why Should I Use Exam Objectives?
The real question is why shouldn't you use exam objectives. As mentioned above, exam objectives outline what you need to know for the certification exam you are preparing for in addition to preparing you for a future job!
If you know which CompTIA certification you want to take, download the exam objectives for that certification to help you figure out what you already know and what you need to work on. Taking this step will help focus your studies and make your exam preparation more efficient.
But what if you don't know which exam to study for? Or you're not even sure if an IT certification is right for you? You're in luck because the CompTIA website has a wealth of information to help you make that decision:
Downloading the exam objectives for multiple certifications can also help you make this decision. You can compare the objectives for multiple exams to decide which certification best meets your needs.
How Should I Use Exam Objectives?
Once you decide on a CompTIA certification and download the corresponding exam objectives, it's time to start studying! Use them to understand the content of each exam and focus your studies. You can incorporate the exam objectives into your notes, flashcards, research and hands-on practice.
CompTIA chief technology evangelist Dr. James Stanger offered the following tips for how to use exam objectives:
The first and most important step is to view these exam objectives as a virtual mentor. They represent the collective wisdom of thousands of IT pros and have been specifically curated to help identify the needs of the job.
Go over each of the domains. Most certifications are broken down into related objectives. Instead of drilling down into the objectives, take a wide view of the overall certification. This way you won't get lost in the details.
Read the summary paragraph carefully. This will help you understand the scope of the standard.
Restate and rewrite the exam objectives by putting them into your own words. This will help you better understand them. You can do this in a notebook or on flashcards that you can reference later.
Discuss the exam objectives with someone to create a deeper understanding of the individual concepts.
Most importantly, find a way to practice and implement the exam objectives. For example, you read about mobile devices in the CompTIA A+ exam objectives. Grab an old mobile phone and figure out how it uses different networking technologies. Realizing how these exam objectives affect your life will give you real-world context and help you feel better prepared for the exam and eventually for the job.
What Are Sub-objectives and How Do You Use Them?
Directly beneath each objective you'll notice a bulleted list of tools and technologies. We refer to these as sub-objectives but example terms may be a better way to describe them. These bullet points are intended to be representative of the types of tools and technologies addressed within the context of the above listed objective.
For example, in the CompTIA A+ core 1 (220-1001) exam objectives, section 1.4 states: "Compare and contrast characteristics of various types of other mobile devices."
Directly below that objective, tablets, smartphones, wearable technology devices, e-readers and GPS are listed via a bulleted list. In essence, this means that you should be able to compare and contrast the characteristics of each of those items.
While designed to help guide you in the right direction, these example terms are only meant to clarify the test objectives and should not be construed as a comprehensive listing of all the content in the exam. In other words, use these bullet points as a guide, but understand that other material may appear on the exam.
Additional CompTIA Training Products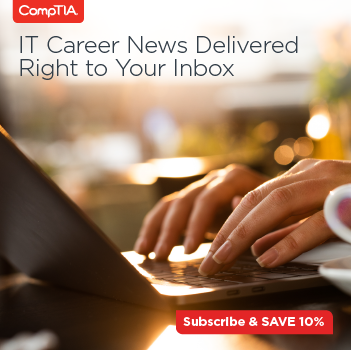 Whether you are at the beginning of your IT certification journey or just looking to keep your existing certifications current, CompTIA offers online training products that are designed around the exam objectives. This is intentional, so you can be confident that when you use CompTIA's training products, you can focus on what to study for the exam.
The CompTIA CertMaster suite includes the following training tools:
Many CompTIA bundles include online training products, an exam voucher and even a retake voucher, just in case you need a second chance at getting certified. Purchasing a bundle and downloading the CompTIA exam objectives is the perfect formula for success. With the simple click of a button, you can access all of the CompTIA exam objectives as well as other valuable resources.
Ready to get started? Download the exam objectives for your CompTIA certification today.