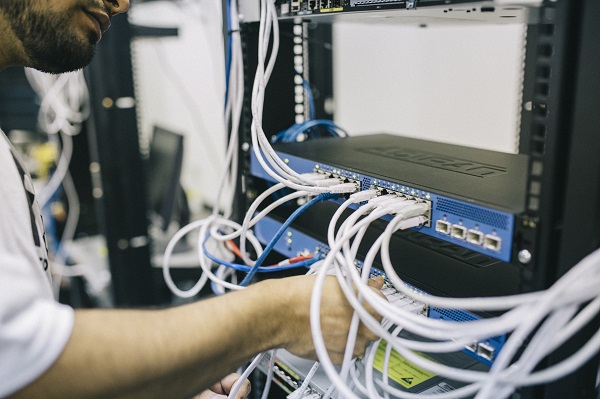 The Bedrock Components of a Functioning IT Framework
New technologies are emerging every day, and our work and home lives are constantly advancing. The expansion of IoT and AI bring new challenges and opportunities to IT pros. As companies begin to implement these new technologies, IT pros are asked to take on new responsibilities and explore unfamiliar areas. In this dynamic and complex environment, it is important to never lose focus of the bedrock components that execute the organization's vision.
From the large IT department inside a major enterprise to the pieces that form technical operations for a smaller firm, four areas consistently appear as the primary ingredients necessary to build a functioning business system.

Infrastructure
At the core of this function, system administrators or network operators perform the back-office tasks that have been part of IT since the mainframe era. Today's setup requires physical maintenance, virtual system administration, network configuration and storage planning. Regardless of the architecture and strategy that an organization may choose, infrastructure is responsible for assembling the components and supporting daily tech needs through help desk and software support.

Development
Even relatively small businesses will have development efforts as they customize applications for different business units, build a dynamic online presence and increase productivity through the development of mobile tools. With new tools and an increase in technical literacy, the barriers of entry have lowered and a much broader group of companies now support internal development.

Security
No longer strictly part of the infrastructure function, security is now much more than a suite of antiviruses and firewalls. With business operations relying more heavily on cloud computing and mobility, a secure perimeter is not sufficient. Preventing human error and layering new tools into operations are critical. Cybersecurity professionals need to shift their mindset from preventing all attacks to detecting a breach and reacting quickly and decisively.

Data
The recent acceleration in the amount of data and the types of data that a company can manage requires specialized skills. As companies grow in data sophistication, professionals are needed to efficiently manage and analyze information to offer business insights. As data may become siloed within specific business units, it's key that IT determines how to best allow flexibility while maintaining overall corporate guidance.

With these four pillars as a starting point; technical operations, technicians and programmers can build out new capabilities and skills that add value to their companies.

For more information on managing the overlaps, the influence of new trends and IT careers within the framework, download the full report.