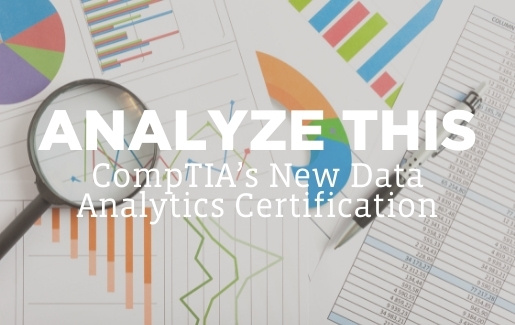 Making business decisions based on strong data analytics is necessary in today's world. Whether you are looking to improve customer experiences, pursue new customers, improve internal processes or learn about consumer behaviors, organizations can gain many advantages by utilizing data. Data analytics is one of the top skills IT pros should have in 2021, and having this skill is vital to helping organizations reach conclusions that enable them to achieve better business results.
Only 25% of companies feel like they are exactly where they want to be with their corporate data management, down from 31% in 2015.The global data visualization market revenue is expected to increase to $7.76 billion by 2023, which is a 9.47% growth over the previous 5 years. As the importance of data analytics is growing rapidly, CompTIA recognized the need for a data analytics certification. In order for organizations to make sense of the data they collect, they need a sound strategy and a skilled workforce, and that's exactly where CompTIA Data+ comes in.
What is Data Analytics?
Data analysts work closely with an organization's data to assist in making better business decisions and provide insights that support decision-making efforts. They collect, analyze and report on the plethora of data an organization collects, and transform it into a more digestible format for stakeholders and decision makers.
A typical day for a data analyst could include the following:
Collecting, analyzing and reporting on data through creating reports, dashboards and other visualizations associated with customers, business processes or market economics
Developing and implementing databases and data collection systems
Acquiring data from primary and secondary sources
Cleaning and validating data
Data modeling design
Implementing new data analysis methodologies
Who Needs Data Analytics Skills?
These are a few common job titles in data analytics:
Data analyst: Data analysts collect, interpret and analyze data, and report results to key members of the organization.
Data scientist: A data scientist uses algorithms and scientific processes to extract information and insights from data to make decisions.
Reporting analyst: After gathering and analyzing data, reporting analysts prepare reports and provide suggestions for process improvement based on findings.
Business data analyst: Focusing on business operations data, this job role often bridges the gap between the technology realm and the business realm within the organization.
Business intelligence analyst: This role collects data internally and externally and compares the two to create a snapshot of the marketplace to help guide the organization to success.
Beyond those who have data-specific careers, other career paths can benefit from analytics processes and data analytics knowledge. Jobs like marketing specialists, financial analysts, human resource analysts or clinical health care analysts can optimize performance and make well-informed decisions when they use and evaluate data correctly.
4 Reasons Why You Need Data Analytics Skills
1. To better recognize patterns and trends.
Understanding trends in the industry as a whole and your internal organization can help you make sound decisions and set yourself up for success.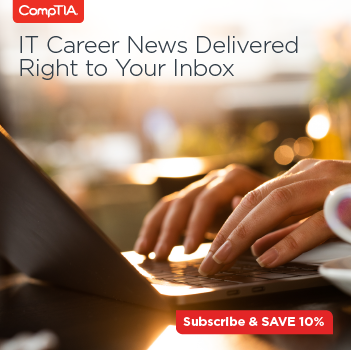 2. To understand how data is compiled.
Data can be extracted in many different ways depending on the type of industry that you are in or the organization that you work at.
3. To help your organization reach its goals.
By conducting a performance analysis, you can track measurements against defined goals and make suggestions to help achieve those goals.
4. To future-proof your career.
There is a shortage of data analysis skills in the industry to mesh with the wide variety of job titles and responsibilities. Only 44% of companies say that they have internal IT employees who are dedicated to data management or data analysis.

4 Reasons Why Business Leaders Want Professionals With Data Analytics Skills
1. To make better business decisions.
Data helps organizations make better decisions, for example, when to launch a new product, how to improve the bottom line, how to verify customers' buying behavior or to inform the marketing strategy.
2. To assist with productivity.
Productivity often correlates with success, and business analytics can help organizations identify ways to improve operational efficiency becoming both more productive and more profitable.
3. To provide imperative information for organizations.
Whether you are running an ad-hoc report or recurring reports, data can shed light onto important aspects of your organization. For instance, 38% of companies cite a desire to speed up their data analysis, which involves both infrastructure and process.
4. To identify and leverage sources for a competitive advantage.
Data helps organizations better understand their customers and their competition, which can give them a leg up in the industry.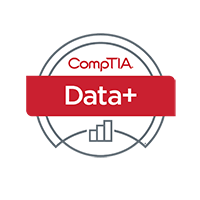 What is CompTIA Data+?
CompTIA Data+validates the data analytics skills and talent organizations need to fuel innovation.
Compared to other professional certificates and certifications, CompTIA Data+ is the only entry-level, vendor-neutral, hands-on analytics certification on the market. It proves a candidate's ability to not only analyze and report on complex data sets, but also adhere to oversight and data quality standards.
What's on the CompTIA Data+ Certification Exam?
The CompTIA Data+ exam objectives cover the skills required to transform business requirements in support of data-driven decisions by examining the following concepts:
Data Concepts and Environments
Identify basic concepts of data schemas and dimensions
Compare and contrast different data types
Compare and contrast common data structures and file formats
Data Mining
Explain data acquisition concepts
Identify common reasons for cleansing and profiling datasets
Given a scenario, execute data manipulation techniques
Explain common techniques for data manipulation and query optimization
Data Analysis
Given a scenario, apply the appropriate descriptive statistical methods
Explain the purpose of inferential statistical methods
Summarize types of analysis and key analysis techniques
Identify common data analytics tools
Visualization
Translate business requirements to form a report
Use appropriate design components for reports and dashboards
Use appropriate methods for dashboard development
Apply the appropriate type of visualization
Compare and contrast types of reports
Who Should Get CompTIA Data+?
CompTIA Data+ is designed for those who contribute to an organization's ability to make data-driven decisions. This is equivalent to 18–24 months of real world hands-on experience working in a business intelligence or data analyst job role. People who earn CompTIA Data+ have the knowledge and skills required to transform business requirements in support of data-driven decisions by:
Mining data
Manipulating data
Applying basic statistical methods
Analyzing complex datasets while adhering to governance and quality standards throughout the entire data lifecycle
CompTIA Data+ is now available. See exam details here.
CompTIA Data+ covers the skills you need in data analytics. Start gaining skills like data visualization, data mining and more with CompTIA CertMaster Learn + Labs for Data+. Sign up for a free trial today!