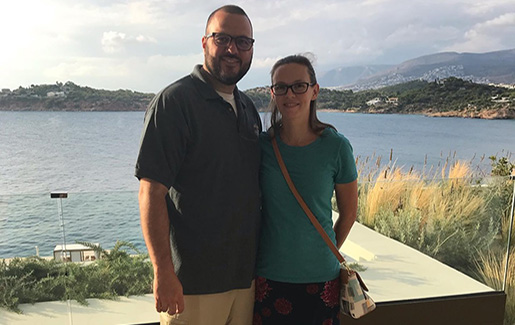 It was a busy Friday for NetScout Sales Engineer Jacob Brady, answering emails from his home office about the complicated issues his clients were having. Busy as he was that day though, work represents only a fraction of what is taking up the U.S. Marines veteran and CompTIA Advanced Security Practitioner (CASP+)-certified IT professional's time these days. In the four years since he's joined NetScout, things in his life have gotten more exciting and gratifying, but with that excitement has come a string of new challenges.
From the Help Desk to Cybersecurity
Like many IT pros, Brady got his start at the help desk. He met an IT pro and fellow Marine from one of the vendors working with his company. Their shared military service and tech interests led to a friendship – and a professional connection. At that point, cybersecurity was not really related to what Brady was working on, but his new friend pointed him in the right direction.
Brady's new-found mentor worked for NetScout, and years later, after Brady had gained more experience and earned cybersecurity certifications, including CompTIA Security+ and CASP+, his mentor gave him a heads up about the opening at NetScout.
"He gave me an opportunity to do something outside of my norm," Brady said. "He saw something in me that maybe I didn't see at the time, and he gave me an opportunity."
Today, Brady's mentor serves as one of the company's chief solution architects, which is a high-level position that Brady aspires to reach in the long term, perhaps in a matter of decades. Playing the long game for career advancement means having a plan, which is something Brady has. With guidance from his mentor, Brady has taken on even more responsibility to make sure he's prepared for the evermore complex technological future we will all face.
Cybersecurity Foundation for the Cloud
The technology Brady helps deploy for clients — and the conversations he has around it — has been changing. Where just a few years ago he might have been assessing an in-house server to see what problems NetScout's solution could solve, now the conversation is often about clients leveraging – or looking to leverage – the cloud.
"The cloud is definitely the biggest difference that I have noticed," Brady said. "[That's] where I see a lot of people going."
As things get more complex with the cloud at the enterprise level – just as they are with consumer technology – cybersecurity is becoming an even bigger priority. Already having CASP+, Brady folds cybersecurity into everything he does, but there are still steps he wants to take to hone his cybersecurity focus.
Advancing His Career with Cybersecurity Degrees and Certifications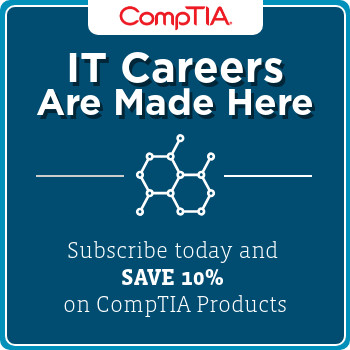 Brady and his wife have five children, ranging from toddlers to teenagers. Things are busy in the Brady house, to say the least. However, amid the busy parenting schedule and the full-time job, Brady is now pursuing a master's degree in cybersecurity. For Brady, adding a cybersecurity degree to his IT certifications and experience give him an edge in keeping up with evolving technology.
It may seem like a lot to take on, but between his wife and his mentor, he's got the support he needs at home and at work. Once his schedule calms down a little, he's planning to return to the newer CompTIA cybersecurity certifications that weren't around when he got CASP+ – CompTIA Cybersecurity Analyst (CySA+) and CompTIA PenTest+.
The mindset that makes this focus possible is, for Brady, part and parcel of being a Marine.
"I was a Marine; I'm always a Marine — there's no such thing as a former Marine," Brady said. "You're always going to have that drive to be better and better yourself and fix your weaknesses, that drive toward self-improvement."
With that in mind, Brady has advice for those who want to get into IT after leaving the military, whether they want to build upon their military IT experience, move into another area of technology or change careers into IT.
"When you're trying to get into a new career and leave the military, have a plan," Brady said. "If you want an IT career, look at the requirements."
For veterans who want to get into IT, earning IT certifications, like those offered by CompTIA, should be a part of the plan.
"[IT certification] is the foundation that will build you," Brady said. "An IT certification says 'Yes, I have attained this knowledge and I know how to do this.'"
Matthew Stern is a freelance writer based in Chicago who covers information technology, retail and various other topics and industries.