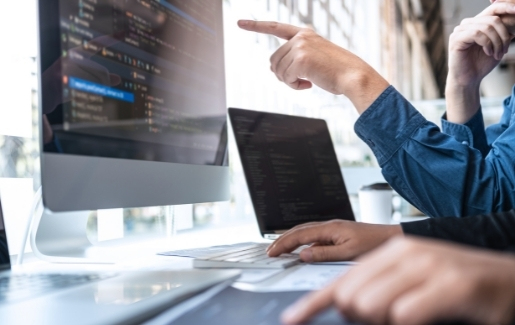 A Linux distribution, or "distro," is a version of the open-source operating system packaged with other components that help people use it for particular purposes. Many people in the cybersecurity community use Linux distributions to assist them with ethical hacking and penetration testing.
Here are six of the most popular options to consider using for pen testing and ethical hacking.
BackBox Linux is one of the most well-known distros for cybersecurity use. It offers people the option of booting into a forensics mode. That means disks don't mount onto the computer system used.
There's also an auditing menu split into three sections. It includes all the tools a person would need for penetration testing. The first part has features to help with information gathering and assessing vulnerabilities. The second relates to using social engineering tactics on people or reverse-engineering programs. Finally, the third deals with analysis.
BackBox Linux also offers brief descriptions of each tool. That makes this option more user-friendly for beginners or people who have little or no experience with this distro. This Linux distribution also comes with Tor, an internet privacy tool that will route all your traffic through it.
Some Linux distributions geared toward cybersecurity come with many tools that can overwhelm beginners. That's not the case with Kali Linux. Many people on the distro's development team work as pen testers, and they've carefully selected the ones they've deemed best for the job. You also won't find many other tools that function similarly; Kali Linux is unique in that it provides about 600 pre-installed testing tools. That said, this distro still has hundreds of features to take advantage of.
The ease of navigation is another advantage Kali Linux has. Each of the menu's categories has subcategories that help people quickly find what they need.
The default installer includes "metapackages," which are tools grouped for the type of testing someone wants to do. For example, there are metapackages for hacking hardware, Wi-Fi and Bluetooth networks and more. People can also opt to install only Kali's core components.
Using Linux distros for pen testing allows cybersecurity professionals to play a significant role in keeping companies safe. For example, research indicates retail applications are almost three times less secure than those in other sectors.
ArchStrike is an excellent option for ethical hackers and pen testers who want plenty of choices in the tools they use because it has thousands of them. This distro is also like Kali Linux in that it allows people to add or remove tool packages. That makes it easier to get everything you need while bypassing what you don't.
The Parrot OS website describes this Linux distro as a "full portable laboratory" for people working in cybersecurity. It also focuses on learning, with the website mentioning how "the system is designed to push newbies into good habits."
People who have used the distro echo the sentiment that it's a good choice for individuals just getting started. The layout is a big reason for that advantage. Users should discover it's easy to find the tools they want to use.
The Parrot OS team decided to target privacy-minded internet users in addition to cybersecurity professionals with this distro. In addition to offering tools for pen testing and ethical hacking, it also offers some tools that promote safety during online browsing sessions.
BlackArch is another Linux distro with thousands of tools. People appreciate its ease of installation. While many recommend BlackArch Linux for cybersecurity professionals, it's not the best choice for a newbie.
Users find the tools they need by looking through alphabetized categories. Some say it becomes a bit awkward to scroll through them since the distro offers no subgroups for its offerings.
Another thing to keep in mind is that this is a tool-focused distro. It's great for people who know what they want to accomplish and are already comfortable using the tools while navigating through a rather sparse interface.
CAINE stands for computer-aided investigative environment. It's designed to provide users with the support tools they need throughout every phase of ethical hacking. CAINE was built to help people analyze disks and drives while allowing the semi-automatic creation of reports based on users' findings.
This is another Linux distro not intended for rookies. However, its large tool repository makes it worth including in this list.

What Should I Do Next?
As you've learned, some of these Linux distribution options are not appropriate for beginners, and some of them have tools for performing certain types of ethical hacking and pen testing tasks. It's a good idea to consider your current skills and goals before choosing a distro to use.
If you'd like to show potential or current employers you're competent in Linux, consider registering to take the CompTIA Linux+ certification exam. It's the only job-focused Linux certification covering the foundational skills hiring managers want to see in candidates.
Ready to get started? Download the exam objectives for CompTIA Linux+ today.