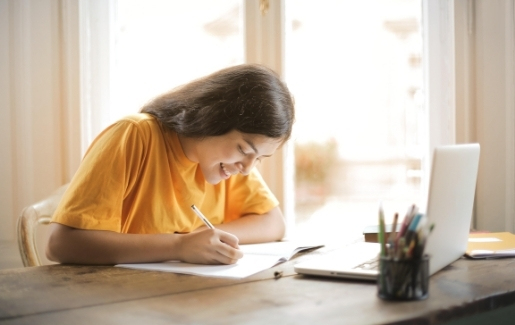 So, you're thinking about launching a career in information technology (IT)? Smart move. The demand for IT professionals has never been greater – and the industry is still growing. Think about it. Every time we adopt a new technology, a slew of new jobs are created. Jobs in technical support, cloud computing, cybersecurity, computer networking, machine learning, database management and software development are in demand – and they pay well. Of course, you need some technical training to land one of these jobs. But that training can be flexible. Keep reading to learn how you can start learning information technology on your own.
What Are the Basics to Learn Information Technology?
The entry point to beginning your IT career is learning the fundamentals. This means you must take it upon yourself to learn a little bit about everything. For example, you should familiarize yourself with the standard operating systems, including Mac OS, Chrome OS, Android and Linux OS. Everything in IT happens on these platforms and you must understand how they work before anything else.
Additionally, you should aim to cover the following topics in your self-study program:
Hardware: How to identify, use and connect components
Software troubleshooting: How to troubleshoot common OS, malware and security issues
Networking: How to explain types of networks and connections
Troubleshooting: How to troubleshoot device and network issues
Security: How to identify and protect against security vulnerabilities
Mobile devices: How to install and configure laptops and other mobile devices
Virtualization and cloud computing: How to compare concepts
Operational procedures: How to follow best practices
When you've mastered the basics, you are perfectly qualified to work at a help desk in a technical support role – a common entry-level IT job. You may also be qualified to work in an IT project management role with this foundational knowledge.
Entry-level IT jobs are competitive, and employers are increasingly recognizing the value and importance of certifications. IT certifications allow you to stand out from other candidates and help you gain the skills you need for the job. Wondering where to start? CompTIA A+ is the industry standard for getting into IT and covers the learning objectives listed above. It validates your skills and knowledge to employers, allowing you to get your foot in the door.
What Are the Benefits of Learning Information Technology on Your Own?
The biggest benefit to learning information technology on your own is that you are in charge of your own destiny. You determine how you want to learn, you set your own time frame and you learn at your own pace. Typically, learning on your own is a lot faster (and more cost effective) than enrolling in a standard degree program.
While earning a four-year degree in computer science or information systems is valuable, it's not always necessary, especially since computer technology can quickly outpace curriculums. If you choose the right training solutions, you can quickly gain the IT skills employers are looking for. These new skills paired with some hands-on experience is what will get you an interview and eventually win you the job.
Resources For Learning IT on My Own
There are a few ways you can learn IT on your own – and many of them include expert instruction and support. You could participate in an online course, you could self-study with tutorials and study guides, or you could earn an IT certification. The best solution is likely a combination of all three methods.
CompTIA's CertMaster training solutions help you learn the skills you need to succeed: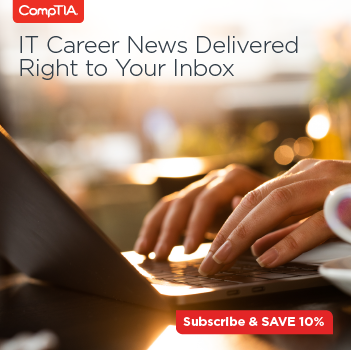 CompTIA CertMaster Learn is a comprehensive, self-paced eLearning environment that uses videos, assessment and performance-based questions to prepare candidates for their certification exam.
CompTIA CertMaster Labs helps learners gain hands-on experience configuring a wide range of technologies in a self-paced, pre-configured browser-based environment in order to prepare for practical aspects of the exams.
CompTIA CertMaster Practice is an adaptive knowledge assessment tool that determines what a learner has already mastered and what they still need to learn to improve confidence and increase retention before the exam.
Information Technology Courses
There are plenty of IT courses you can take either in person or online to learn specific skills like computer programming, web development, cloud computing and computer networking.
CompTIA Live Online Training is an instructor-led program that brings the classroom experience to you. Live Online Training students receive hands-on test preparation from industry-leading instructors while also being able to engage and discuss materials with peers in real time.
Pluralsight, a tech workforce development company, found that during the pandemic the most watched IT courses include those covering beginner Python and JavaScript – two of the most popular programming languages.
Udemy, an online course provider, offers classes for beginners covering SQL, app development and software engineering – just to name a few.
Since there are so many available options in this category, finding the right class may be the hardest part. Take your time to do your homework and make sure the course you enroll in will meet your objectives.
Tutorials and Study Guides
There are a plethora of course options, and the resources you can find online are equally overwhelming. Learning via tutorials and study guides is probably the most universal approach, as we've all encountered this learning style in high school.
There are also some helpful options to be found on YouTube or Reddit. These are great places to see what IT pros recommend based on their own learning experiences. The key here is to make sure the content you are using is up-to-date and relevant. You don't want to waste your time studying outdated material. Because of this, CompTIA exams and study guides are updated every three years to keep the content of exams fresh and aligned with the ever changing nature of the technology industry.
IT Certifications
Studying toward an IT certification is a great choice for two reasons:
It provides direction. When you self-study for an IT certification, you are following a roadmap that guides you to learn the different concepts and scenarios that will be on the exam. That takes the guesswork out of the equation. You don't have to worry about studying outdated material or ending up in a class that doesn't suit your needs. CompTIA certifications also align with specific job roles, so you can choose the training and certification that will prepare you for the job you want.
You walk away with a certification in hand. Upon completion of your studies and successfully passing your certification exam, you have tangible proof of your skills. In other words, your certification validates your skills to potential employers. According to CompTIA's Workforce and Learning Trends 2022 report, 76% of HR leaders says that certifications are a factor in IT hiring.
Generally, there are two types of IT certifications: vendor specific and vendor neutral. Vendor-specific certifications include popular choices like Amazon Web Services (AWS), Cisco and Microsoft. These certifications prove to employers that you have the skill set to work with these specific platforms. A vendor-neutral certification, like CompTIA A+, proves you have a broad set of skills applicable to any vendor platform.
Things to Avoid When Self Learning IT
There's no shortage of good study materials out there to help you learn IT on your own. But keep in mind that if something sounds too good to be true, it probably is.
When enrolling in an IT course, make sure the course you select meets your needs. Does it teach the skills you need to get the job you want? Is it offered by a reputable source that potential employers will recognize? Don't just jump in headfirst without doing some leg work to find these things out.
When choosing tutorials and study guides, make sure the content is up-to-date. You can do this by checking the publication date. As a rule of thumb, if it's more than 3 years old, you might want to reconsider. And while free materials are great, some of the best content comes with a price – keep that in mind.
When studying for an IT certification, first choose your certification wisely based on your desired job role and responsibilities. Then, keep your eye out for any study materials that offer a money back guarantee or claim to include real test questions – as these are considered cheating. Official CompTIA training solutions, such as CertMaster, are designed with the certification exam in mind, so you can be sure you're learning what you'll need to know for your exam and for your career.
How to Test What You Learned About Information Technology
Any study program worth its weight will include some quizzes or practice questions that will help you gauge what you've learned and identify where you need more practice. Many self-study materials include this type of practice test.
Although, taking the same practice test over and over again can give you a false sense of confidence. It's best to use a variety of practice quizzes and tests to not only test your knowledge gain, but also learn how to answer different types of questions and prepare for how long an exam may take you to complete.
Prep for CompTIA exams with CertMaster Practice.
CertMaster Practice helps you identify and fill knowledge gaps so you're much more confident when you go into your certification exam.
Information Technology Courses for Beginners
Are you ready to start your IT career journey? If enrolling in an IT course fits your specific learning style, here are a few resources to get your started:
CompTIA Live Online Training provides hands-on instruction from a certified CompTIA instructor. Beginner classes include studying toward CompTIA A+, CompTIA Network+ and CompTIA Security+.
Coursera is an online course provider that offers everything from individual courses to guided projects, specializations and professional certificates. There are 700+ choices for beginners in the information technology category.
Udemy is an online course provider that offers more than 185,000 online video courses in everything from Excel, Python, web development, AWS, data science and more.
Can you learn information technology on your own? Absolutely. The key is doing your research, finding the right materials and sticking to your studies. Whether you want to be an IT support specialist, networking specialist, cybersecurity specialist, programmer or data specialist, if you do it the right way, you could find yourself in a new IT job in a matter of months!
Before you start studying, make a plan to reach your goal. Download our free study worksheet to stay on track.