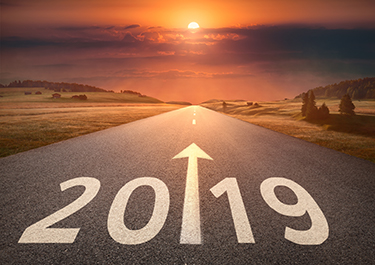 It's that time of year where we all reflect and think about goals for the year ahead. 2018 has certainly seen many changes for the industry, and we can safely say 2019 will bring many more. The annual State of the Channel study gave us food for thought on the focus needed for the next year, with optimism all round but a clear need for vendors to evolve. So, to kick off the year in the best way possible, we've pulled together a must-do list to ensure vendor success and growth for 2019.
Basics 101

With so much innovation, change and disruption all around, it can be easy to lose track of foundational elements that are essential to your business. Before thinking about new and exciting avenues, check that you've covered these fundamental points:

Clearly documented processes and procedures.
Strong technical support with problem-solving capacity.
Strong brand message and position.
Clear and consistent pricing model with margin for the MSP.
Ability to move with the trends and markets.
Good product and/or solution training support.
Understanding of the needs and challenges of end-users.

Be prepared


Half of channel firms expect the majority of revenue to come from net-new customers over the next two years, so questions from partners are inevitable and should be expected. Make sure you have a clear response when they ask about:

Sales credits for non-delivery of product.
Sales and marketing support and resources.
Clear and consistent SLAs.
A security line or security product offering.
A partner loyalty program.
Response to critical support issues.
Easy-to-measure ROI.
Tier 1 technical support.

Raise the stakes
With new tech companies entering the industry, traditional benefits are no longer the most important incentives to partners. Vendors need to find new ways to motivate and compensate channel firms. Have you thought about offering?:

Ability to co-sell with the partner.
A financing program.
User groups to resolve issues.
Leads to partners.
Fun and engaging customer appreciation events.
Advanced product training.
Marketing support.
A mentoring program for partner personnel.
Business support with education and training for new business verticals.
A dedicated partner management team.
A no-fault return policy.

Stay ahead of the curve
With new business models, shifting routes to market, non-traditional competitors and non-IT line-of-business buyers, it's clear that the status quo is no longer a certainty for the vendor. Only those who continue to evolve with the industry and innovate their offering will continue to build long lasting partner relationships. Start future-proofing your business now through:
White labeling of product.
Events with partners and their customers.
Business liability insurance coverage.
Partner appreciation.
More and better sales training.
A customer advisory board.
Partner input into product roadmap.
AI to benchmark partners and share the information.
Strong product research and development.
Click here for your handy superstar technology vendor checklist.
For more resources designed to drive your business success in this rapidly changing environment, explore CompTIA's Premier Membership.