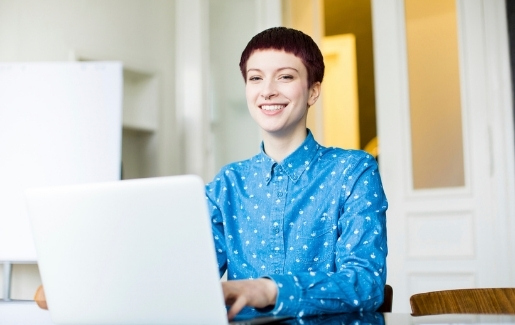 If you want to get into IT, earning the CompTIA A+ certification is an essential step and an industry standard for establishing an IT career. CompTIA A+ covers the skills needed for technical support roles and help desk jobs. This certification is pivotal in supporting today's ever-evolving technologies in a high-demand field supporting the hybrid workforce.
Unlike other CompTIA certifications, you'll need to pass two exams to earn CompTIA A+. One question many candidates ask is why there are two exams for this certification. Keep reading to learn more about what the exams cover, why the need for two exams, what to expect and how to study for these exams to benefit your career as an IT professional.
What's on the Two CompTIA A+ Certification Exams?
In order to earn the CompTIA A+ certification, you must pass two exams. The CompTIA A+ certification exams are 90 minutes each and cover nine separate domains of technical abilities. You can download the exam objectives, review the study guides, and take practice tests to prepare for the CompTIA A+.
These exams have approximately 90 questions each, including multiple-choice and performance-based questions that focus on the hands-on experience required for certified professionals to:
Install and configure end-user devices and software.
Execute cybersecurity mitigations.
Troubleshoot and resolve standard systems and network issues.
Understand scripting, cloud environments and virtualizations.

What Is Covered in the Core 1 Exam?
The Core 220-1101 exam for the CompTIA A+ certification covers specifically five disciplines for IT pros to effectively perform job roles tasked with endpoint and end-user related skills:
Mobile devices: Successfully install and configure mobile devices' components and provide mobile device application support for end users, ensuring stable connectivity.
Networking: Be able to execute connecting endpoints, configure advanced networks, set up office environments, understand common concepts of IP addressing, set up network configurations and use networking tools.
Hardware: Basic understanding of different technology devices to conduct troubleshooting and remediation – both onsite and remotely.
Virtualization and Cloud Computing: Comprehend different cloud environments for businesses, virtual and remote desktops, and client-side virtualization.
Hardware and Network Troubleshooting: Understand how to utilize troubleshooting methodology by finding solutions to hardware and networking issues plus software troubleshooting in a hybrid environment.

What Is Covered in the Core 2 Exam?
The Core 220-1102 exam for the CompTIA A+ certification covers four different areas that IT professionals will be tested on to demonstrate their knowledge and mastery.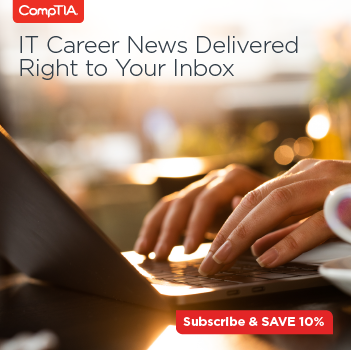 Operating Systems: The modern operating system of today's technology is diverse across multiple platforms, and the CompTIA A+ exam covers the need to navigate and troubleshoot between the most used systems.
Security: Today's cyberspace environment is always at risk. The Core 2 exam tests IT pros on their malware removal skills, familiarity with social engineering susceptibility and common security understanding across various systems.
Software: Skills are tested on installing and troubleshooting applications and operating system software.
Operations: Many IT pros that prepare and take this exam are often part of the tier 1 level support for businesses and enterprises, meaning that they need to have the soft skills available as the front lines of technical support for the end-user.
Why Are There Two CompTIA A+ Exams?
Professionals who pursue a CompTIA A+ certification need to understand and perform the tasks required to support a large portion of IT-related job roles and responsibilities. CompTIA offers candidates the ability to learn real-world troubleshooting skills and knowledge with hands-on labs.
Since CompTIA A+ covers more than double the exam domains as other certifications, testing is done in two separate exams to help pros like you better prepare for your CompTIA certification exams.
Many help desk and technical support job responsibilities involve being able to execute the tasks that the role requires and having extensive IT knowledge to help clients resolve and mitigate IT issues proactively. The two exams incorporate a blend of performance-based concepts and multiple choice so that individuals can swiftly and effectively demonstrate knowledge assessment and training to fix software and hardware problems.
The A+ certification provides candidates who are newer to the IT field the ability to build foundational IT knowledge that will stay with them throughout their careers. In total, IT pros need to execute their knowledge, expertise and skills in nine different concepts to get certified.
Because there are two exams, candidates will need to purchase two exam vouchers – one for each exam. Also, to ensure that the certifications and exams stay current with the ever-evolving information technology industry, the exam series and training materials are updated every 3 years.
What To Expect From the CompTIA A+ Exams
When preparing for your CompTIA A+ certification exams, there are several items to anticipate. One common question asked is if candidates need to take two exams in the same series, and the answer is yes. You must pass both exams within the same series to receive the CompTIA A+ certification.

The updated CompTIA A+ Core Series (220-1101 and 220-1102) has been released. If you have already passed or plan to take one exam from the A+ 1000 series (220-1001 and 220-1002), ensure you pass the second exam before the previous series retires on October 20, 2022 to receive the full A+ certification. For example, suppose you have passed the series 1001 exam and are preparing for the series 1002 exam. In that case, you can only receive certification within the Core 1001/1002 series, not any updated series that may have been released.
Another common question candidates ask is what to do if they pass one exam but fail the other. While it can be discouraging to pass one exam and fail another, candidates are encouraged to keep trying. IT pros that fail any exams are encouraged to utilize study groups and other resources such as CompTIA CertMaster Practice to set themselves up for success on take two.
How To Prepare for the CompTIA A+ Exams
For IT pros preparing for the two CompTIA A+ exams, the key to success is utilizing the helpful resources available before purchasing your exam vouchers.
Here are some of the resources available for pros to prep and practice for the A+ certification exams:
Create a plan. Do you meet the prerequisites? How will you test yourself?
Download the exam objectives to understand what is covered in the exams.
Purchase the CertMaster Learn for A+ for a more comprehensive eLearning to study.
Get hands on experience with CompTIA CertMaster Labs.
Get exam ready with CompTIA CertMaster Practice for the A+ exams for online knowledge assessment.
Ready to get started? Sign up for a free 30-day trial of CompTIA CertMaster Learn + Labs for CompTIA A+.